---
Hellter's Top 8 Valentine's Themed Horror Films and Valentine's Horror shorts!!
---
Hey Grue-Lings Listen Up,
.
.
  It's that time of the year again. It's going closer to Valentine's Day. You see everyone being happy, holding hands, kissing, making love, and being happy with each other. All in loving relationships. Valentine's Day brings out the best in a couple in a relationship and makes them fall deeper in love with each other. It's a favorite holiday for Women everywhere.  Who can't get caught up in the moment of love on Valentine's Day and watching love films on Hallmark with rose petals? AH, Fuck that. Valentine's Day means watching some good Horror Valentine's Day themed films.  Let's get started on my top 8 list:
(CLICK ON THE TITLE OF THE MOVIE TO VIEW THE TRAILER FOR THE FILM)
.
.
---
.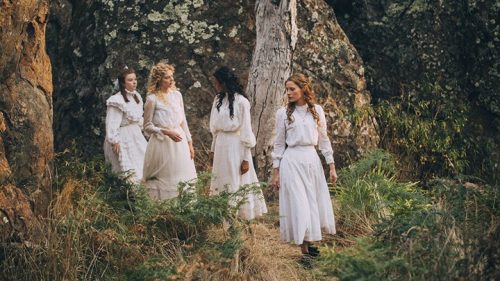 In the early 1900s, Miranda (Anne Lambert) attends a girls boarding school in Australia. One Valentine's Day, the school's typically strict headmistress (Rachel Roberts) treats the girls to a picnic field trip to an unusual but scenic volcanic formation called Hanging Rock. Despite rules against it, Miranda and several other girls venture off. It's not until the end of the day that the faculty realizes the girls and one of the teachers (Vivean Gray) have disappeared mysteriously.
.
.
.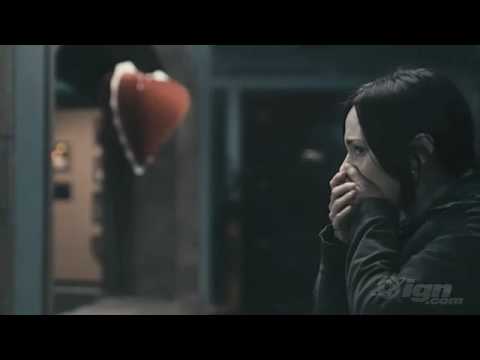 When disc jockey Grant Mazzy (Stephen McHattie) reports to his basement radio station in the Canadian town of Pontypool, he thinks it's just another day at work. But when he hears reports of a virus that turns people into zombies, Mazzy barricades himself in the radio booth and tries to figure out a way to warn his listeners about the virus and its unlikely mode of transmission: the English language.
.
.
.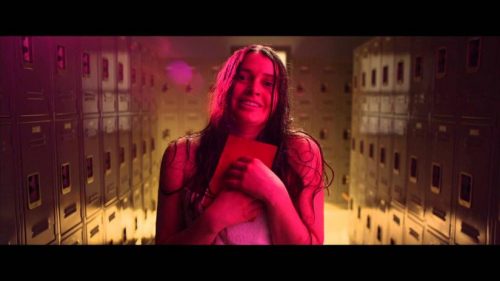 Nine filmmakers present horror stories that revolve around eight different holidays: Valentine's Day, Saint Patrick's Day, Easter, Mother's Day, Father's Day, Halloween, Christmas and New Year's Eve.
.
.
.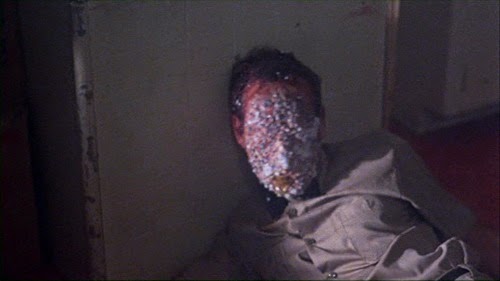 Mad Harold searches a hospital to find the patient (Barbi Benton) who refused to be his valentine 19 years before.
.
.
.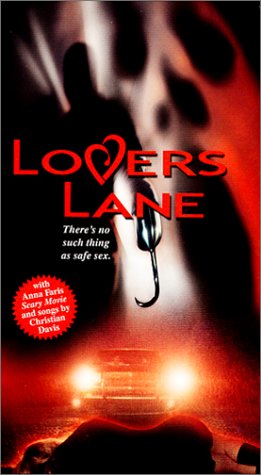 A man with a hook for a hand escapes from a mental institution to go after the children of his previous victims.
.
.
.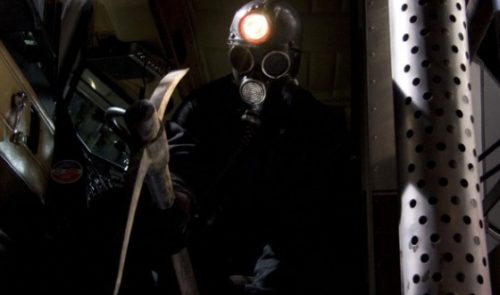 Ten years ago, an inexperienced coal miner named Tom Hanniger (Jensen Ackles) caused an accident that killed five men and put a sixth, Harry Warden, into a coma. A year later, on Valentine's Day, Harry woke up and murdered 22 people with a pickaxe before dying. Now Tom has returned home, still haunted by the past. And something else is back in Harmony: a pickaxe-wielding killer in a miner's mask, who may be the ghost of Harry, come to claim Tom and his friends.
.
.
.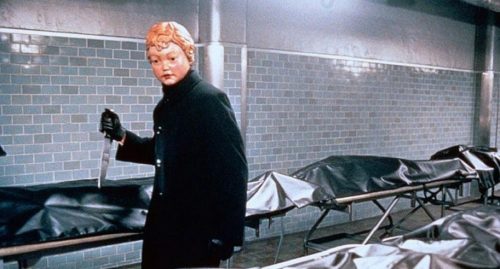 Love is in the air. On the most romantic day of the year, would-be lovers woo hearts with flowers, candy, cards and gifts. Best friends Kate (Marley Shelton), Paige (Denise Richards), Dorothy (Jessica Capshaw), Lily (Jessica Cauffiel) and Shelly (Katherine Heigl) are young women looking for a relationship — a valentine to die for. And this year they might just get their wish.
.
.
.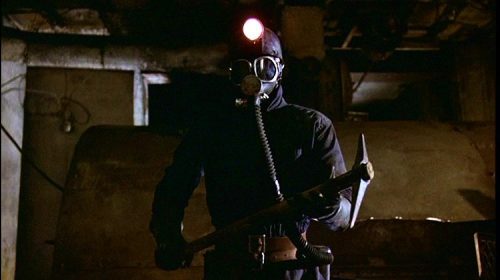 Friends defy the rules of a legendary murderer and discover he is real when they start celebrating Valentine's Day.
.
.
---
.
More Horror Films that have a Valentine's vibe to it:
.
THE SINFUL NUNS OF ST VALENTINE
TALES FROM THE CRYPT: POETIC JUSTICE
.
CHECK OUT A INDY 2019 VALENTINE'S DAY HORROR FILM CALLED CUPID:
.
.
CHECK OUT THESE VALENTINE'S HORROR SHORTS:
.
12 SCARY TRUE HORROR STORIES VALENTINES EDITION
---