Hellter interviews Gavin Leatherwood (Chilling Adventures of Sabrina)!!
---
Hellter interviews Gavin Leatherwood (Chilling Adventures of Sabrina)!!
---
Hello Gruelings,
.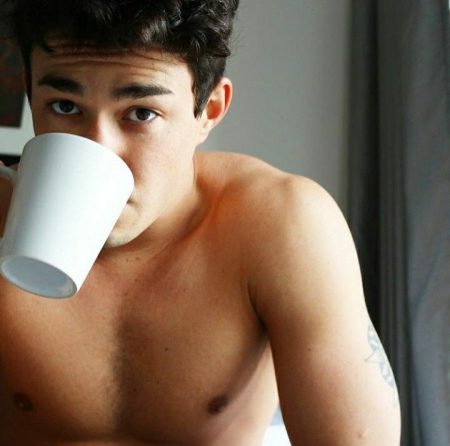 .
I am very happy to bring to you all my special guest today on Gruemonkey, the amazing talented actor and musician known as Gavin Leatherwood. Gavin is best known for his role as Nicholas on the hit show Chilling Adventures of Sabrina. He started out by doing small spots on tv series such as NCIS as Dezic's son, Washington and Vine as Nico, John John Goes Viral as John John, Beverly Grove as Bartender 2, Time Being as Honest Man, Grown-Ish as Pete, My Dead Ex as Bryce, #WhenTodayEnds as Nick, and recently Wicked Enigma as Jason. He did a Turkey Basting video around Thanksgiving time. He has a fun Bromance going on with Ross Lynch. Below is my interview with Chilling Adventures of Sabrina star Gavin Leatherwood. Enjoy:
.
.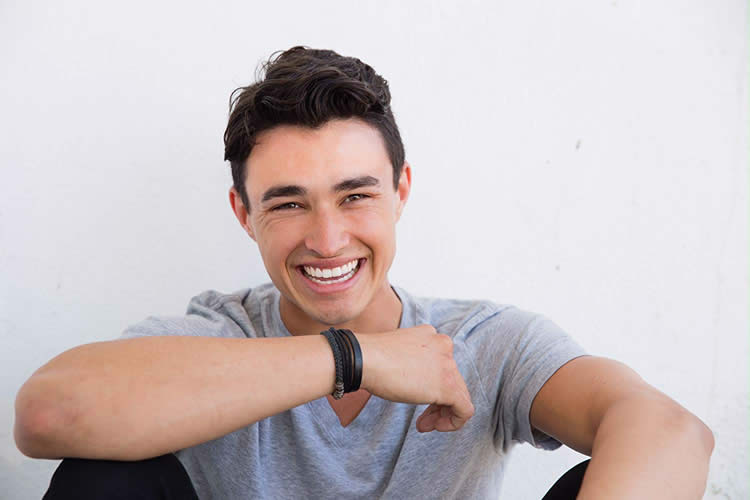 .
HELLTER: How did you find out about the role of Nicholas on Chilling Adventures of Sabrina and how did your audition process go?
GAVIN: I initially knew about the show because I auditioned for Harvey. And when I auditioned for it I remember thinking I don't know if this role is quite right for me. And then when Nicholas came around I was stoked. He was way more up my alley. Went in to audition, the following day had a callback with David Rapaport and then waited for what felt like an eternity but was actually only four days. When I found out I booked it, I called my mom and cried out of joy. 
.
.
.
HELLTER: That was a very exciting role to land. I don't blame you for having joyful crying. Have you ever watched the original Sabrina The Teenage Witch before working on Chilling Adventures?
GAVIN: I remember seeing a few episodes but I wouldn't say I was a diehard fan at the time. The talking cat creeped me out when I was a kid. 
.
.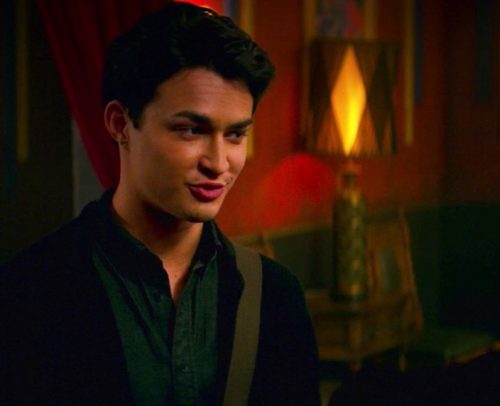 .
HELLTER: (Laughs). I love Salem the talking cat. A lot of people tried to compare Sabrina the Teenage Witch to Chilling Adventures of Sabrina. But Sabrina was comedy and happy and Chilling is more dark. Chilling has it's jokes and funny stuff but also a lot of seriousness and darker things. What are your thoughts on Chilling Adventures?
GAVIN: I think that's absolutely right. Chilling definitely has a darker vibe and it's an incredibly fun world to play in. Witches, magic, demons and all. 
.
.
.
HELLTER: For people who haven't seen the show yet, describe who your character Nicholas is on Chilling Adventures of Sabrina?
GAVIN: Nicholas is a top student at the witch academy that Sabrina attends. He's a big fan of Edward Spellman and his fascination for Sabrina's father creates a lot of intrigue around the "new, cute, infamous half-witch"
.
.
.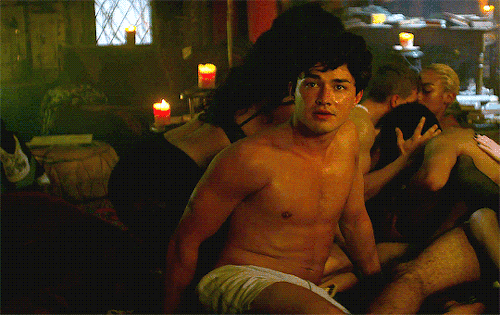 .
HELLTER: I'm actually looking forward to see if a Nicholas and Sabrina romance happens or not in Season 2. What has been your favorite scene or favorite moment from Chilling Adventures and why?

GAVIN: Honestly I think it would be too hard to pick just one favorite moment. Pretty much every day I'm on set I feel like a little kid on the morning of Christmas. The last day of shooting was insanely magical. There was loads of love in the air. 
.
.
.
HELLTER: I'm sure after spending time with them all, they all feel like family to you. It's sad to say goodbye. Any funny behind the scenes stuff that went on that you can tell us, something that stood out to you the most?
GAVIN: I like to scare the shit out of people when they least expect it. Occasionally, I catch it on camera. I always think it's funny but that varies for the person I'm scaring.
.
.
.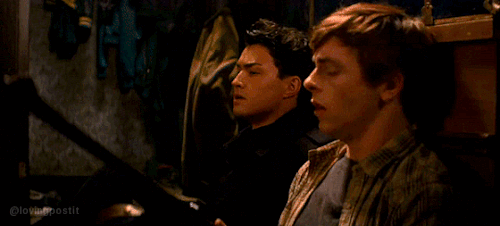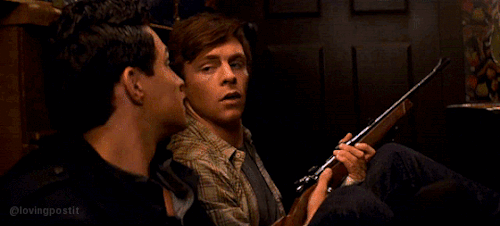 .
HELLTER: (Laughs). That is so funny!! I love scaring people to!! Ross Lynch recently did a interview and he said his favorite time on set was the episode where your character and his were locked in the house all day. He said you both had so much fun and just hung out and became friends. What were your thoughts on working and hanging with Ross Lynch? 
GAVIN: Truly I can't say enough good things about Ross. That was the first time he and I had a one on one scene together. It was such a quick yet memorable day filled with lots of laughter. We were definitely friends before, but that day solidified a tight bond between us.
.
.
.
HELLTER: I am happy to hear you formed a strong friendship with Ross during filming. I read online that you are a singer/songwriter and play many instruments including the guitar, piano, and ukulele. What is your favorite instrument to play, your go to instrument when you just want to chill out and jam?
GAVIN: Definitely the guitar. I would classify myself as a "around the campfire" kind of musical artist/singer songwriter. 
.
.
.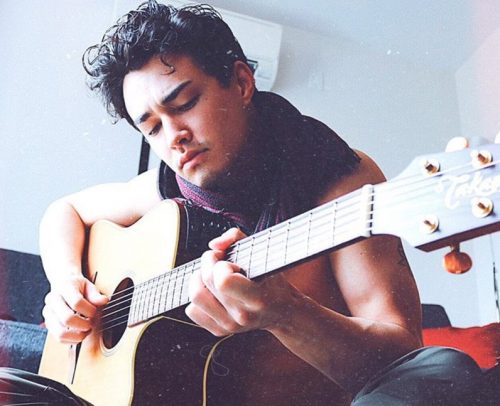 .
HELLTER: Next time I go camping, I have to invite you (laughs). Who were some of your musical influences that got you to love and play music?
GAVIN: The Beatles. My mom used to play them for me as a baby. I've been listening to them for as long as I can remember and I still listen to them religiously. 
.
.
.
HELLTER: Me and my Mom loves The Beatles to. She always listens to them. So I listened to them growing up as well. Your buddy Ross Lynch is also a musician. Had a band called R5 and now The Driver Era. Would you ever want to do a song with Ross Lynch?
GAVIN: He and I have talked about that before and we've had some really fun jam sessions making up some really cool improvised songs. But truly I would rather be cheering him on from the wings then up on stage with him. That's his thing, and he's damn good at it.
.
.
.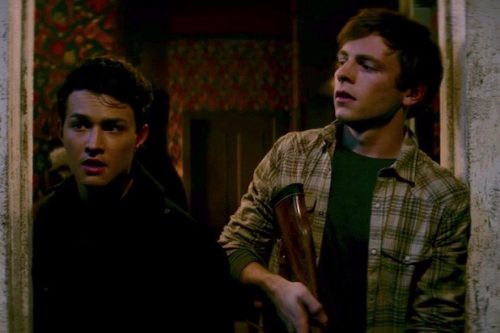 .
HELLTER: Yeah, you are right. Ross is an amazing performer. I saw R5 live. Soo good!! Who do you think Sabrina deserves to be with the most, Harvey or Nicholas and why?
GAVIN: You know, it's really hard to say. I could see it going either way… Personally I think I'm more team Harvey. If there are ever team Harvey and team Nicholas t-shirts you would probably see me wearing a team Harvey shirt.
.
.
.
HELLTER: (Laughs). Let's go Team Harvey (Laughs). Do you think there will ever be a Riverdale/Sabrina cross over episode?
GAVIN: Who knows! The shows are so different. But Roberto is a wizard… So anything can happen. 
.
.
.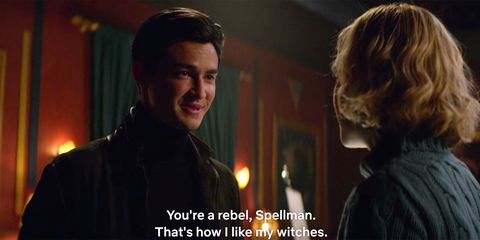 .
HELLTER: I have to ask this question. I did a contest on my website. That I would pick a fan from the likes on our facebook page and whatever question the fan has for you, I would have to ask you the question. So, here it is. The fan asks, Would you be open to to Harvey and Nicholas becoming lovers on Sabrina and having steamy scenes with Ross Lynch? (Laughs). 
GAVIN: Absolutely. Any excuse to smooch that adorable man. 
.
.
.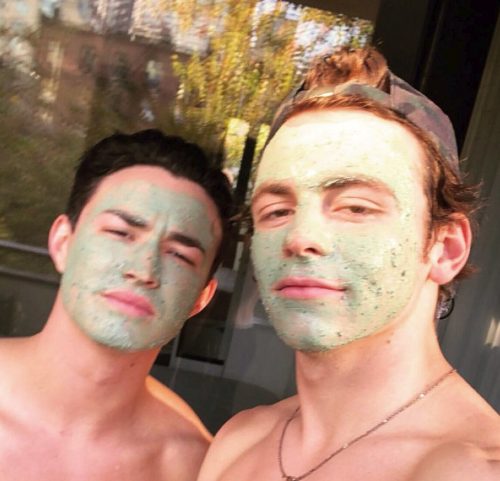 .
HELLTER: You two actually would make a good couple on Sabrina. Anything else you would like to discuss or promote?
GAVIN: Just love baby. 
.
.
.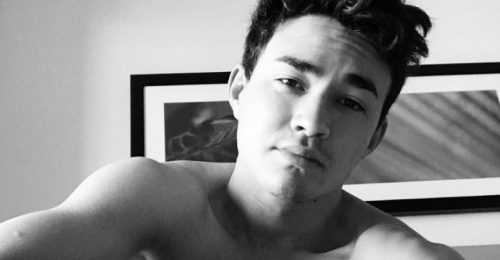 .
HELLTER: We have alot of love for you here at Gruemonkey. Thank you so much Gavin for taking the time out to talk to us at Gruemonkey. You Rock!! And congrats on the success with Chilling Adventures of Sabrina!
GAVIN: Thank you so much! Your welcome!
.
.
---
.
.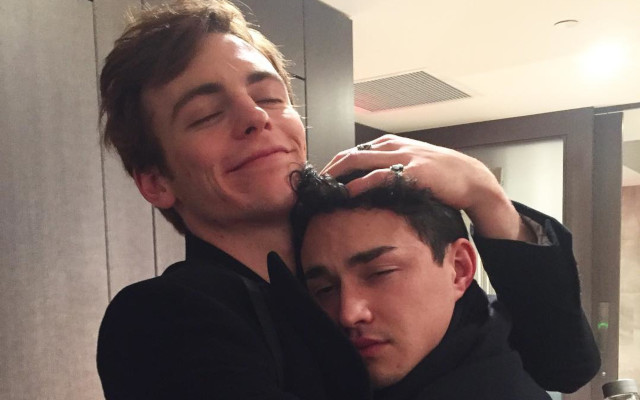 .
.
CLICK HERE FOR HIS DEMO REEL VID!!
.
.
.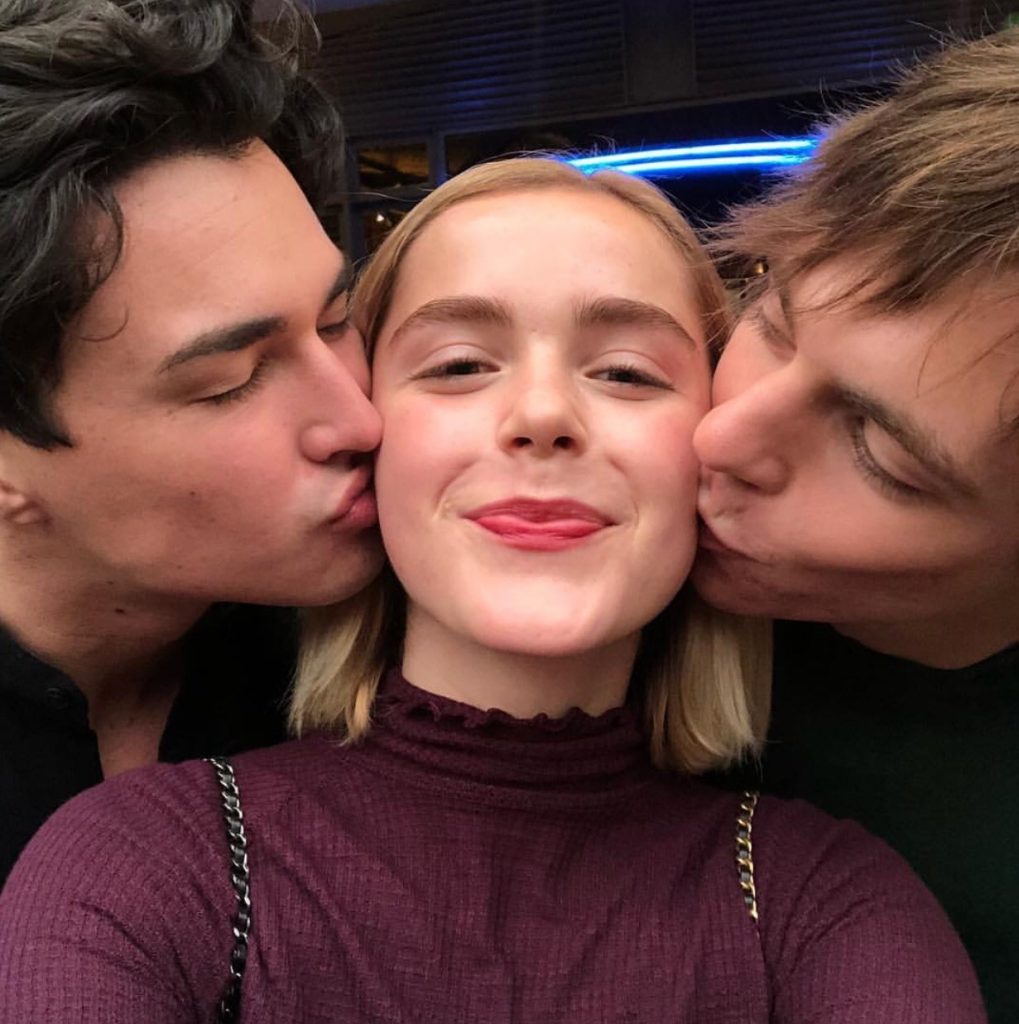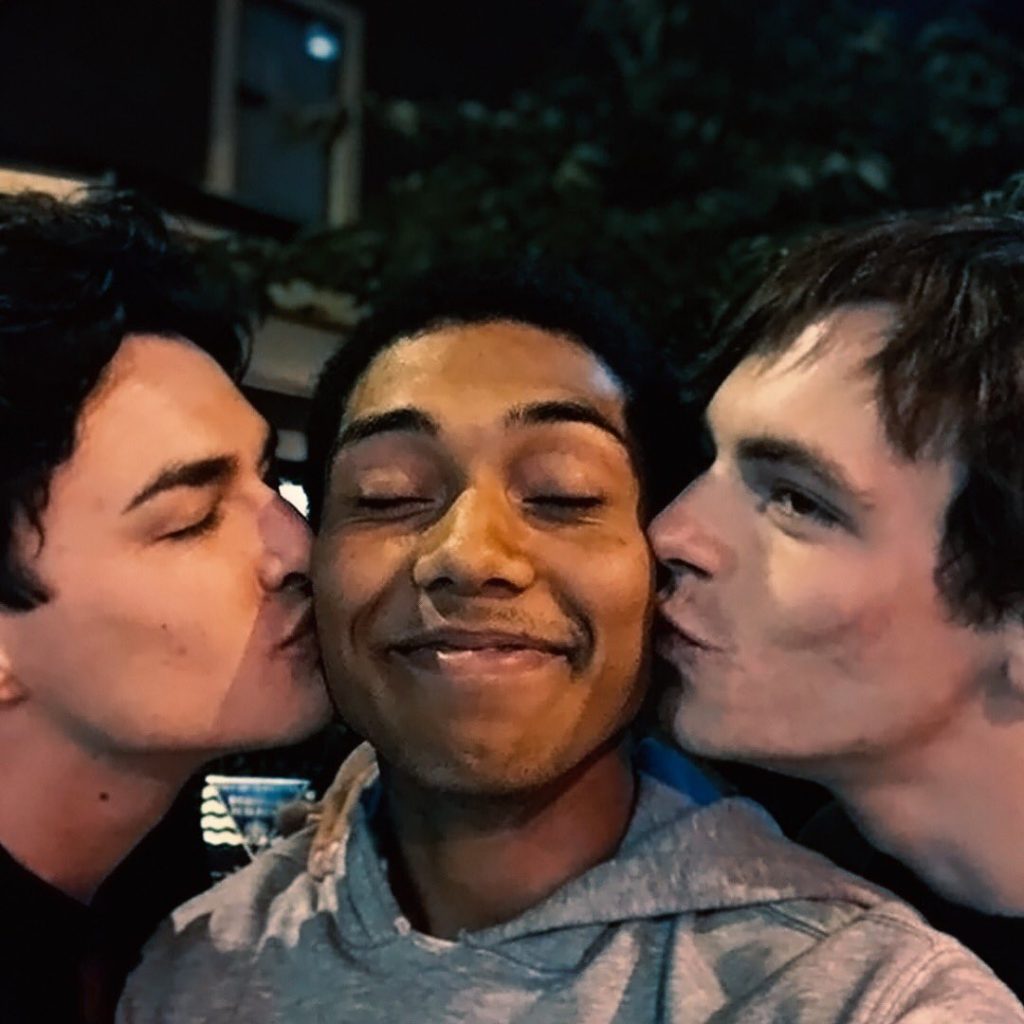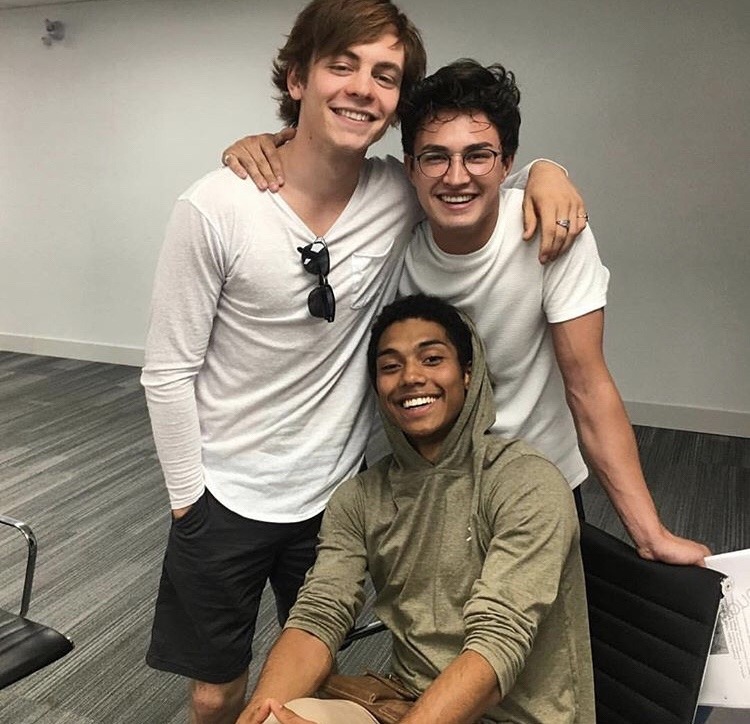 ---