---
New Queer Horror Short to check out, Mesmeralda!!
---
Independent filmmaker Joshua Matteo from Brooklyn has a Queer horror short  called Mesmeralda. 
Tony Timpone executive produced. Composer  is Tendryl. Bernardo Rosa and Luke Paulino will provide compositions to Mesmeralda.
Mesmeralda is a queer horror film shot entirely guerilla style on the glorious streets of the bloody Big Apple. Majority of the cast is transgendered, including star Emira Hajj. The film also features Pierce Hughes, Zholie Brooks, Bella Moon, Untitled Queen, Panthera Lush and Alec Bandzes. 
Mesmeralda was shot by Bowie Alexander (The Great Hack). Makeup FX by Anthony Jones (The Killing of Jacob Marr, Predator Island). 
.
.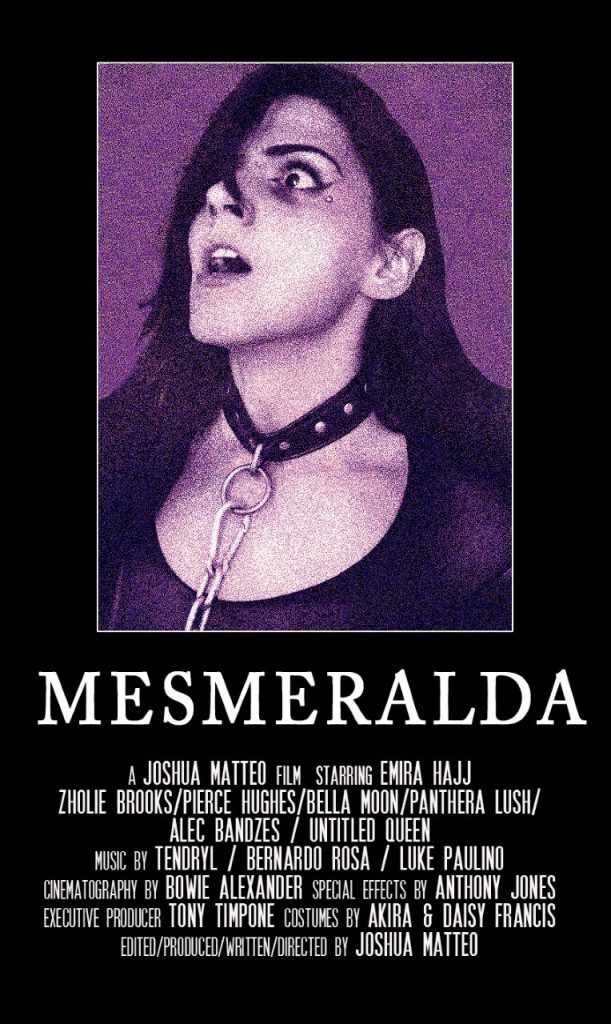 ---