Hellter interviews Drew Lynch (Secret Santa, America's Got Talent)!!
---
Hellter interviews Drew Lynch (Secret Santa, America's Got Talent)!!
---
Hello Grue-Lings,
   Today's interview for Gruemonkey means a lot to me. I had the honor to ask Drew Lynch a few questions for a interview. Me and Drew both have a Stuttering issue. The Stutter has effected me a lot and effects my day to day activity. I hate talking to people sometimes, because I always fear that I will Stutter and be laughed at and I have a fear of talking on the telephone because I don't want the person on the other end to feel uncomfortable. My stutter has stopped me from reaching so many opportunities that I had thrown at me. After talking to Drew, I see now how you can turn a huge negative like a stuttering problem into a positive. Drew is the example of that. For those of you who aren't familiar with Drew Lynch, i'll give you brief history on him. 
Drew is a stand-up comedian known for his appearance on the tenth season of America's Got Talent and finishing in second place behind Paul Zerdin. Having developed a stutter due to a sports injury, he told the judges of America's Got Talent that he felt a responsibility to show others that one can make negative things into positive things. He is very popular on YouTube, he has his own channel with millions of subscribers and viewers,  featuring his service dog Stella most of his videos.  When Drew told his story about how he got his Stutter and turning a negative into a positive on America's Got Talent, Judge Howie Mandell pressed the Golden Buzzer and sent Drew straight to the Quarterfinals because Howie was moved so much.
Lynch also stars in a flash animation series created with the help of animator Tony Celano. The series is about a character called Andy (Lynch) repeating his daily struggles to Stella playing the role as the therapist.  Please enjoy my interview with the amazing Drew Lynch. Drew has inspired me after our interview to not hide behind my Stutter anymore!!:
.
.
---
.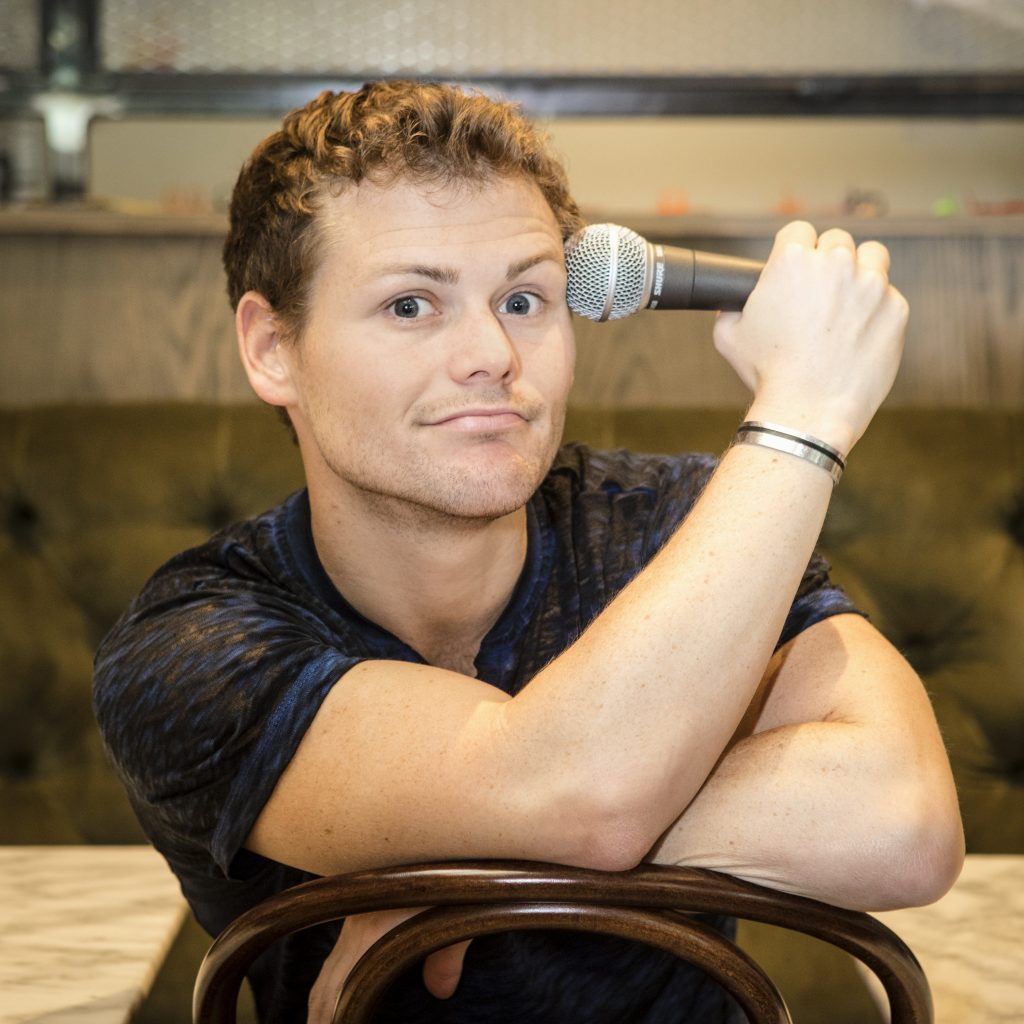 .
HELLTER: I want to start the interview by saying thank you for taking time out of your schedule to join me on Gruemonkey. I was born with a Stuttering problem. My stutter never left. How did your stuttering happen?
DREW: I appreciate you having me! When I was 20, I played shortstop on a company softball team, where I tried to field a grounder that took a bad hop to my throat. I fell back and hit my head on the ground, which gave me a concussion. I later went to sleep on the concussion, not knowing I had one and woke up the next day disoriented and incoherent with my speech. It truly terrified me learning later the severity of my injury and how it would forever change my life.
.
.
.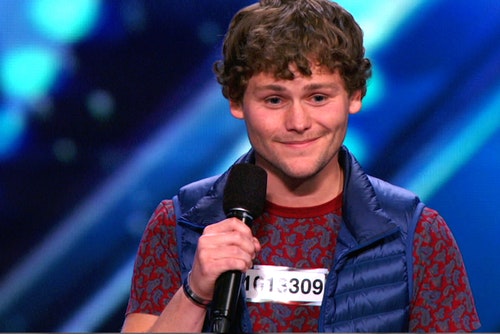 .
HELLTER: Wow. That's horrible. I can imagine how it would feel to someone who never stuttered to wake up one day with a Stuttering problem. There are many people out there with our stuttering issue. I know growing up, I was constantly teased and made fun of because I didn't talk like everyone else. Very hurtful. I'm still scared to this day to talk on a phone. How do you take negatives like that and turn it to a positive? You took your stutter and went on America Got Talent and a comedy tour. 
DREW: People can be pretty insensitive when you're not like them, rather than just embracing your individuality. Negative reinforcement is sometimes the most difficult motivator but can force you to rise above it. Ultimately when no one would hire me to be an actor – devastating to me, knowing I couldn't pursue the thing I moved out to LA to pursue- I switched gears. Strangers, industry, and even peers were hesitant in believing I could go onstage with a stutter and make people laugh doing jokes about it. It was a very motivating time in my life, where there was clarity simply because I was forced to push away all the negativity. 
.
.
.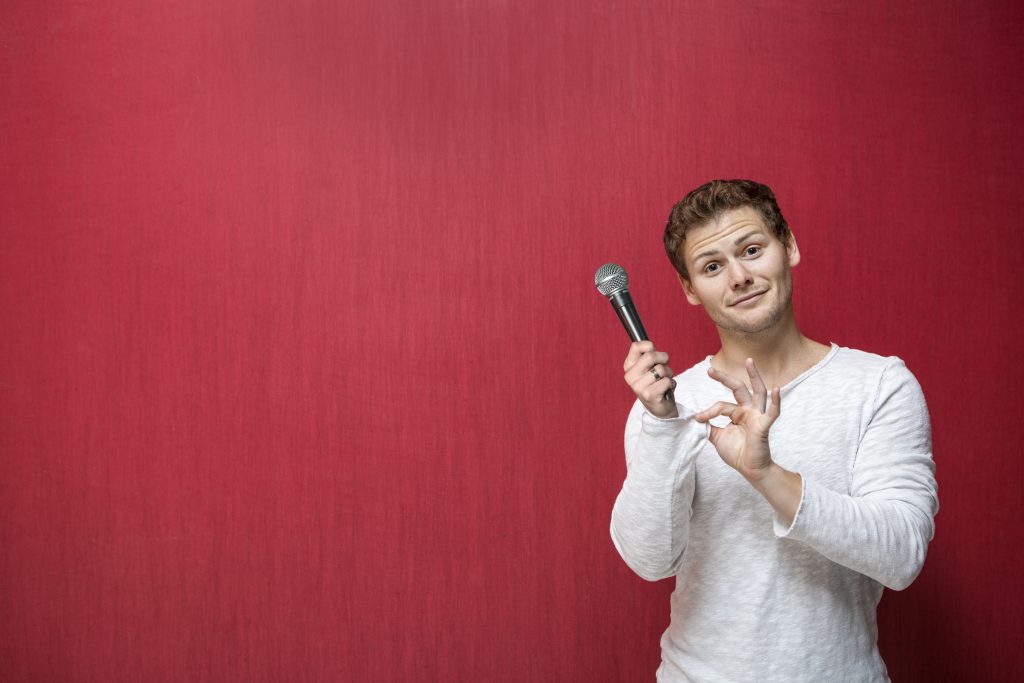 .
HELLTER: Wow, that is very inspiration to me, Drew. You actually give me hope about overcoming my Stutter. Thank You. Where you nervous going on a talent show live? I'm sure you were a little scared how an audience would react to someone who stutters?
DREW: I was very nervous to do America's Got Talent, but also so excited to share my story with the world. I had been rejected, neglected, and isolated for four years before I had the opportunity to prove to people and myself that I wasn't just some stuttering sob story. There's no greater stakes than a live audience, and I knew when I stepped onto the audition stage that I was determined to send a message stronger than just my comedy: pivot your life into something that scares you, work with what you've got, and then run with it. 
.
.
.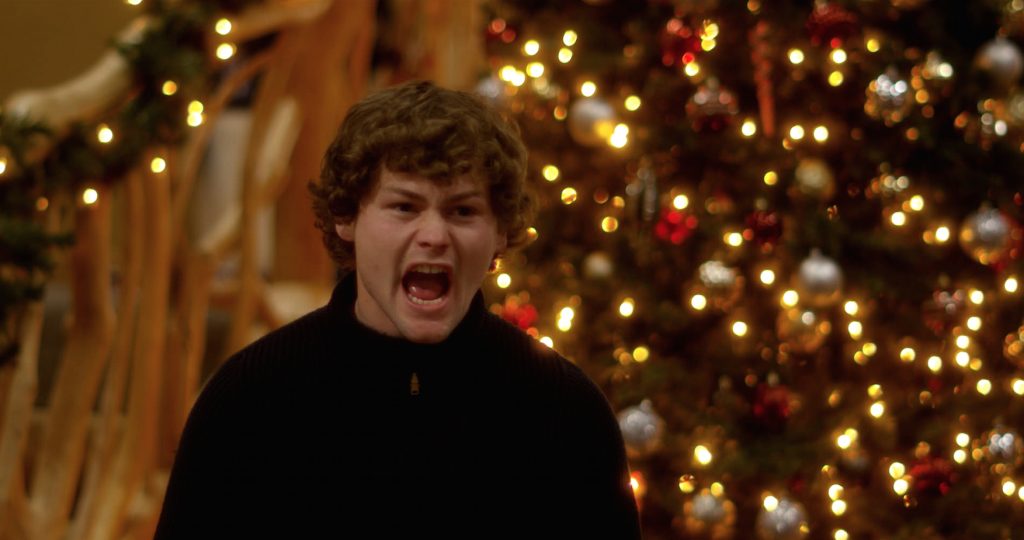 .
HELLTER: You did take a Negative and turn it into a Positive. You are living proof that people shouldn't let something wrong with their speech stop them from going for their dream or living their life. Let's talk Secret Santa horror film. I loved it. I thought your stutter character was just a character you play until I read online that you really do stutter. What made you want to play that character in a horror film and can you tell us about the character? 
DREW: Thank you so much! I think the director was very familiar with my story and wanted to write something that empowered people with this struggle every day. Throughout the film, Kyle is consistently dejected and verbally cut-off by his family, which later launches him into a frustrated monologue stemmed from feeling oppressed and misunderstood. By the end of the diatribe, the audience has rallied to Kyle's plight making it a very powerful moment that points a finger at the biggest offenders of misunderstanding. I think that message really appealed to me. 
.
.
.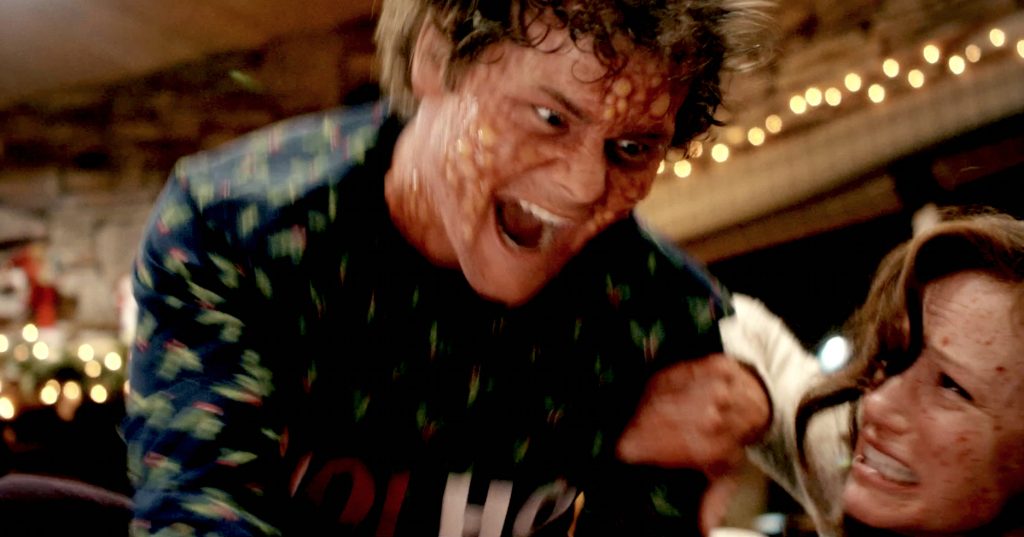 .
HELLTER: Yeah, you made the Kyle character your own. You were amazing playing Kyle. I loved it when Kyle exploded finally after his family kept trying to cut him off because of his stutter. What were your favorite kill and favorite scene from Secret Santa?
DREW: I really loved the "killing" my sister scene. I won't say which one, and I won't say how, but it is by far the most graphic thing I've seen on screen.
.
.
.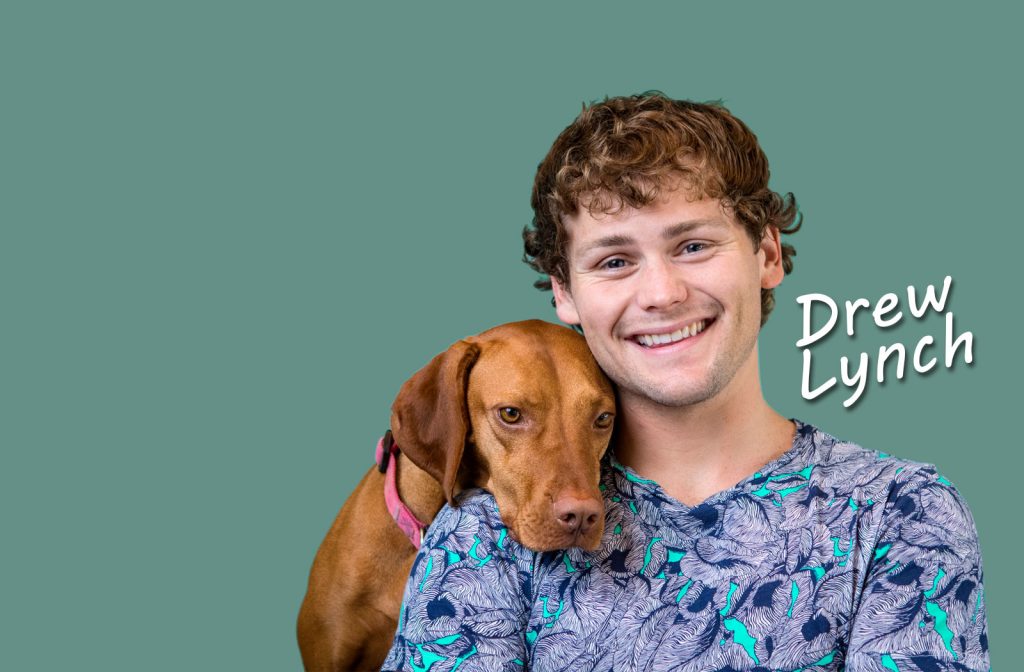 .
HELLTER: Yeah, Secret Santa is very gory. It's a great horror film. Anything else you want to discuss or promote? Anything coming up?
DREW: Keep a look out for me on this season of AGT: The Champions and you can find all of my new stand-up and animated videos with new weekly releases on YouTube. Thanks so much! CLICK HERE for the YouTube Channel!!
.
.
---
.
.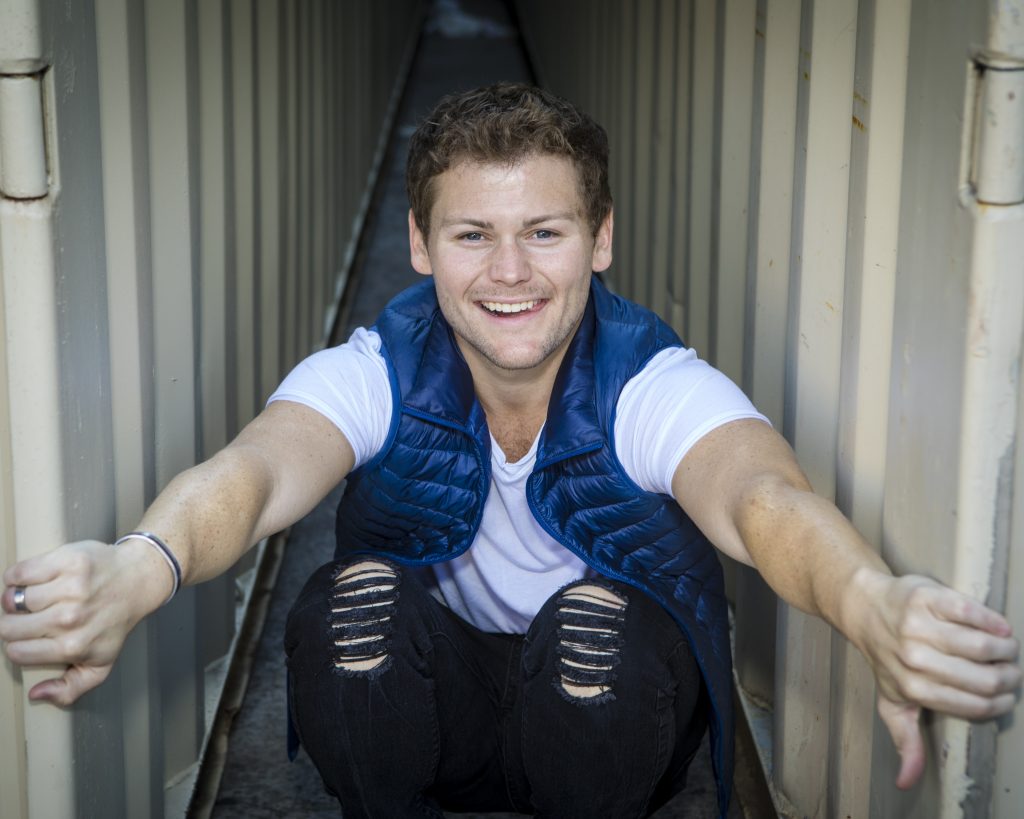 .
.
.
.
---