Andrew E interviews Kevin Caliber
---
Andrew E interviews Kevin Caliber
---
Gruemonkey's Andrew E chats with actor Kevin Caliber. Kevin is an actor and model from St.Louis, MO known for Supergirl, Maternal Instincts, and Future Man. Kevin started as a performer on the musical stage as a bass player and vocalist before moving to Los Angeles to pursue a career as an actor. He is also a fitness model and stuntman.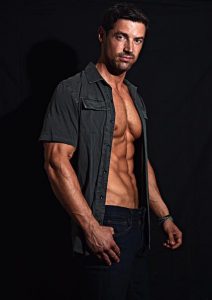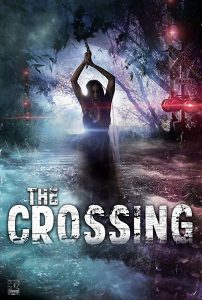 Andrew E: Tell us about 'The Crossing' and your character?
Kevin Caliber: The Crossing is a horror short about a railroad crossing that is haunted by a young bride that lost her beefcake of a husband. I play half of an adorable happy couple- next to the talented Lara Jean Mummert- who is on their way to Las Vegas to get hitched. Unfortunately, we get stopped at the crossing and Spoiler Alert: we meet the bride.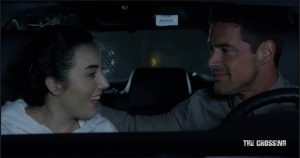 Andrew E: Can you tell us about the challenges faced on set?
Kevin Caliber: The worst part of being on this set was having to deal with director Thomas Haley. Just kidding, he is an actors director and by that I mean he does a great job keeping the show moving and keeping everybody informed and happy. The closest thing to a challenge was filming outside at 3 AM in December- it got a little chilly but I'm certainly not complaining.
Andrew E: Can you tell us some of the fun stuff that happened. Always fun to know the BTS of a horror movie? and gossip?
Kevin Caliber: It's always a blast when you are making horror, especially when you are doing it with your friends. I just remember when they were working out the stunt with Charles on the windshield and all the ridiculous suggestions that were shouted out- I offered to throw him but they took a safer route.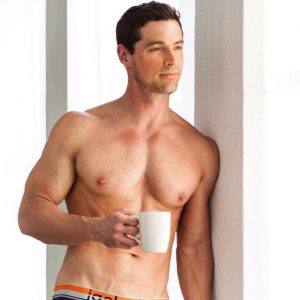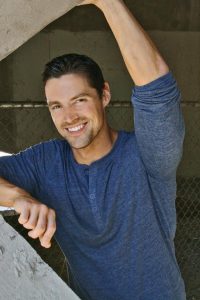 Andrew E: At Gruemonkey we believe you are now a bonafide "Scream King" with a fair few horror titles to your name, is this something you seek out, is it chance? Are you happy with the title?
Kevin Caliber: This is the first I've heard that so thank you for that! It's not something I really seek out, but I certainly don't avoid it. Horror is always fun and the people that work in that genre are easily the nicest and easiest to get along with. I have been very fortunate to work on so many horror projects with the best still yet to come.
Andrew E: In my opinion having seen a few of your movies you are an incredible performer – how do you prepare for a role?
Kevin Caliber: Thank you, it really means a lot that my body of work is getting to a place that it is strong enough to merit that. I try to approach every character different and explore a different aspect. I really like playing different types because it is a challenge. I also try to get the tone of the project and see what will be the best fit before I make all my decisions. I want to be flexible and give the director what he is looking for to make the project as good as it can be.
Andrew E: Is there any horror franchise you would like to take on? Freddy? Jason, Chucky?
Kevin Caliber: Getting to be a part of an iconic franchise would be a dream come true. It would be great to share the screen with Freddy, Jason, Michael, or even Jigsaw. With all of the remakes and reboots happening today, there is definitely the opportunity for it. Bruce Campbell is still capable of playing Ash but I would kill, no pun intended, to jump into that role.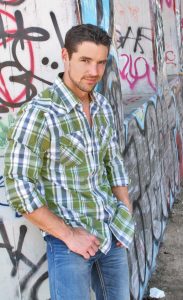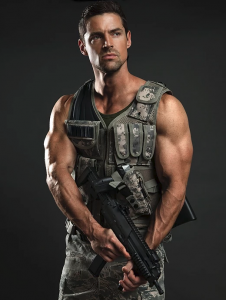 Andrew E: If you were to sell The Crossing to someone in 10 words what would they be?
Kevin Caliber: If you like killer females you are gonna dig this.
Andrew E: What's next for you what can people see you in?
Kevin Caliber: I play Blaze in Futureman, season 2 drops January 11th on Hulu. New episodes of Tyler Perry's "The Have and the Have Nots" start airing on the Oprah Winfrey Network on January 8th. Keep an eye out for me, I play Leo.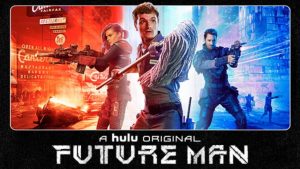 Andrew E: Would you return if the crossing made a leap from short film to full feature?
Kevin Caliber: Absolutely! I would love to know more about my character and what brought him there. It would make the demise more meaningful.
Andrew E: As it is the time of year, what's your favorite Xmas movie (doesn't have to be horror)?
Kevin Caliber: Christmas Vacation has always had a place in my heart. But my new favorite is "Ugly Sweater Party" available now on Amazon just in time for the holidays!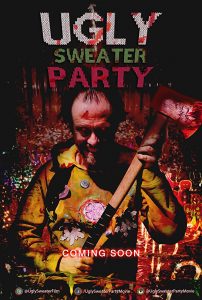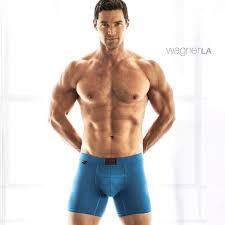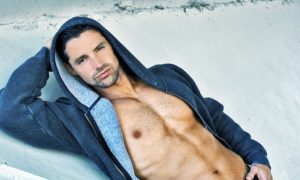 ---