---
New Poster for Don't Fuck in the Woods 2!!
---
Concept Media Films put out 2 new posters for Don't Fuck in the Woods 2. The artwork is done by Heavy Metal Magazine artist and creator of "Deanna of the Dead" and "Carnopolis," William Skaar. 
.
.
"Spring break is here and the counselors at Pine Hills Summer Camp are getting the grounds ready for the upcoming summer season. While they set things up, joke around and poke around with each other, a mysterious girl shows up, weak and scared from a previous encounter with a creature that killed all her friends. Little do they know that something followed her to the camp and things are about to get slimy and bloody."
.
.
This is the sequel of course to Don't Fuck in the Woods. Directed by Shawn Burkett. Starring: Brittany Blanton, Kaylee Williams, Mark Justice, Ashe Parker, Cheyenne Gordon, Kenzie Phillips, Brandy Mason, and Kayla Elizabeth. Written by Cheyenne Gordon (Scream for Summer) and Shawn Burkett. Produced by Chris Gierowski.
.
.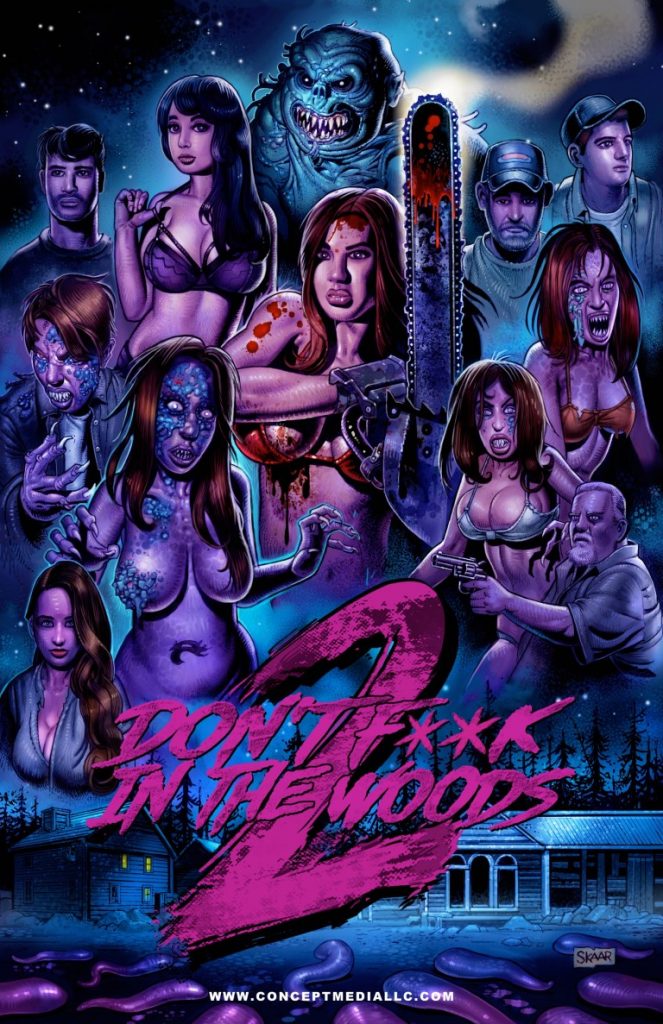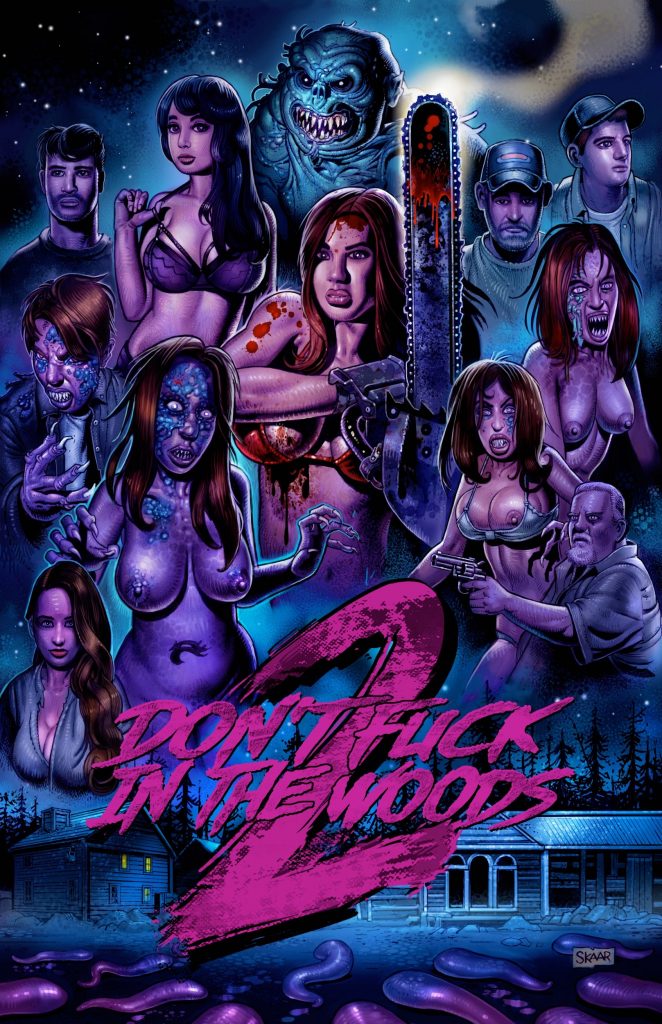 ---