Andrew E interviews Dillon Weishuhn
---
Andrew E interviews Dillon Weishuhn
---
Gruemonkey's Andrew E sat down with Dillon Weishuhn who stars in the festive short AXEMAS. Check out the Gruemonkey review here. Dillon Weishuhn is an actor, known for Amygdala Warrior (2018), Boost and Axemas(2017).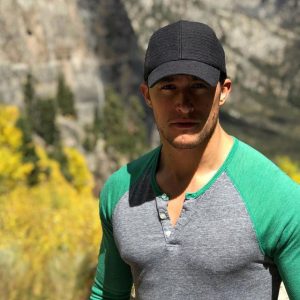 Andrew E: Tell me 'Axemas' and the character you play?
DILLON WEISHUHN: 'Axemas' is the story of a group of teens that decide to take advantage of my character's access to a storage facility to party. This, of course, goes horribly wrong when they realize they're being hunted by a killer Santa Clause. My character is David, who's the host of the party and boyfriend to Sarah. He's a pretty loving boyfriend and a great party host to the group. At least he starts that way… He just has a few screws loose upstairs!
Andrew E:  How did you get the role?
DILLON WEISHUHN: I got the role when our Director, John reached out to me after working together on a different project. I like playing a protagonist that has a dark side, so I was in. No questions asked!
Andrew E: What was it like to film a horror film?
DILLON WEISHUHN: Shooting a horror film was awesome! I love horror movies and the task of finding ways to make the viewer's bones chill is always a good time. The storage unit was creepy just by itself, let alone the blood and guts and what not. John was great to work with and we had a great cast. Watching Ashley (Sarah) do her thing was pretty awesome. She killed it.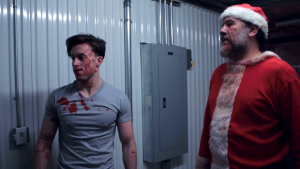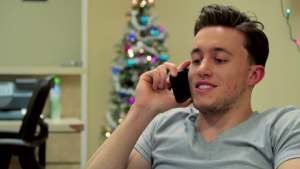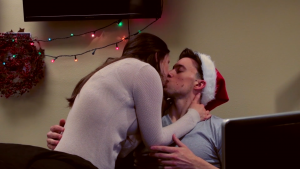 Andrew E: I've heard there will be sequels? Is that true and will you be in them?
DILLON WEISHUHN: Yes there is at least one sequel. We've already made 'Axemas: 2', which I do make an appearance in. 'Axemas 3' and beyond is yet to be decided.
Andrew E: Aside from this festive horror, do you have another favorite festive themed horror movie?
DILLON WEISHUHN: to be honest with you, I don't think I've seen too many other Christmas horror movies. I like the idea though. Christmas time can't be all about cheer and good times.
Andrew E: Can you tell me your favorite moment on set?
DILLON WEISHUHN: That's a tough one. I'd say my favorite moment might be the scene where David reveals who he really is. I got to be covered in blood and let the dark side come out. I also had a pretty good time when all of us teens were in the same shot. We did quite a bit of joking around. Mike is hilarious!
Andrew E:  Would you be open to appearing in more horror films?
DILLON WEISHUHN: I would definitely be open to appearing in more horror movies. I had a great time on 'Axemas' and I just enjoy the horror genre in general.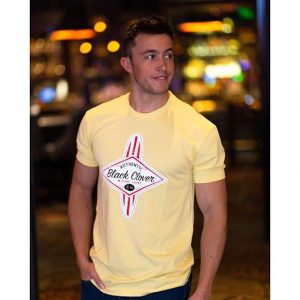 Andrew E: What was your biggest challenge on the set?
DILLON WEISHUHN: I think my biggest challenge on set would've been dealing with the cold floor of the storage unit. My character had a few scenes where he was lying on the floor and it was freezing cold. Great scene, loved the gore, but it was just cold down there.
Andrew E: I found you the best performer in the film, was it difficult jumping from good guy to bad guy?
DILLON WEISHUHN: Thanks a lot! I really appreciate that. It was just a matter of coming up with how David would present himself in his truest form. I thought he would be intelligent, calculated, a bit of a smart ass and would find pleasure in terrorizing and killing his girlfriend. I thought he'd very much be like one of those serial killers whose neighbors say "he was the nicest guy".
Andrew E: Thanks so much for chatting to us!
DILLON WEISHUHN: Thanks a lot! I loved chatting with you guys! Hope to chat again with part 2!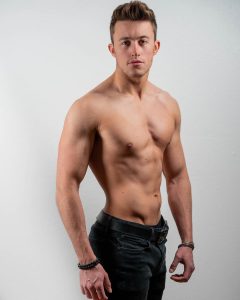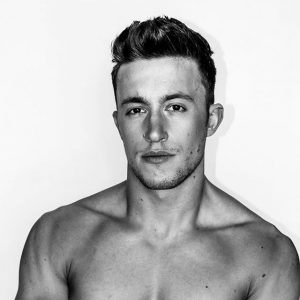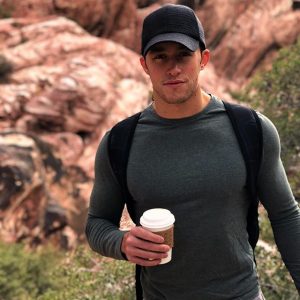 Trailer for AXEMAS:
.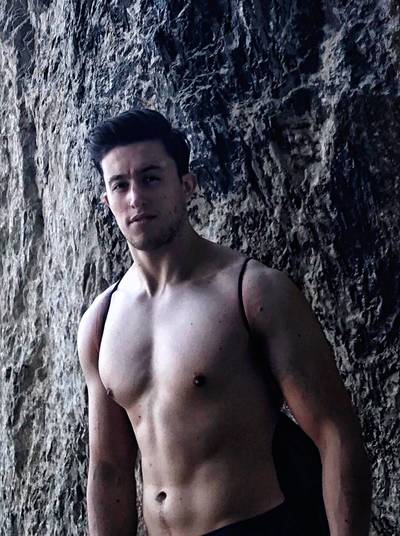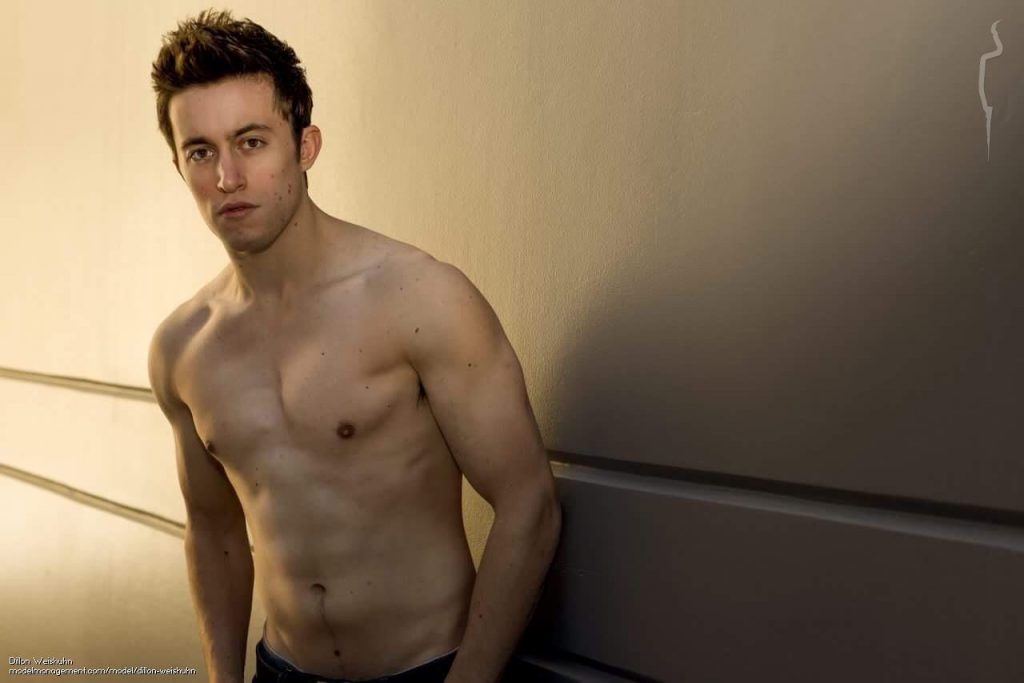 ---