Celebrity Picks: Tony Mardon (Beyond Fury)
---
Celebrity Picks: Tony Mardon (Beyond Fury)
---
Yo Grue-Lings Listen Up,
Gruemonkey's Andrew E contacted the stunning actor named Tony Mardon. Tony agreed to do Celebrity Picks for us today. Tony has been a lover of horror films since the very early Eighties when his mum would record double bills on a Saturday night, Hammer and Universal Monsters usually. If the timer was set correctly and the tape had been rewound, they would watch them early on Sunday morning. Tony has recently completed filming Beyond Fury, playing  Travis. The film also features the legends Giovanni Lombardo Radice (Cannibal Ferox, House on the Edge of the Park, City of the Living Dead etc) and Dan Van Husen (Nosferatu, Salon Kitty etc). He will soon be seen in the nerve-shredding Seven Boxes and the hugely anticipated Forearm Smash, playing Starman, a Northern wrestler of dubious quality.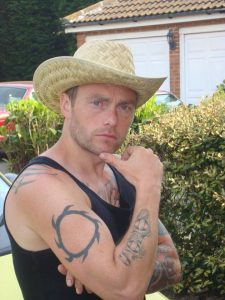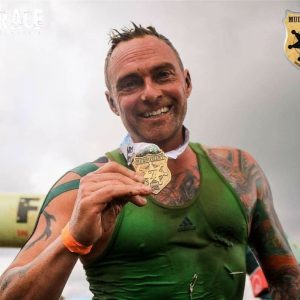 1. The Greasy Strangler (2016).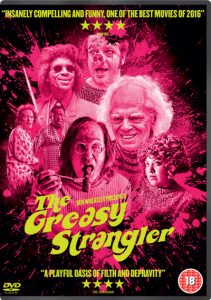 A wonderfully bizarre, disgusting and hilarious film produced in part by Elijah Wood (who is fast becoming a bit of a horror legend). I would have so loved to be in this! I'm addicted! "Bullshit Artist!".
2. The Wicker Man (1973).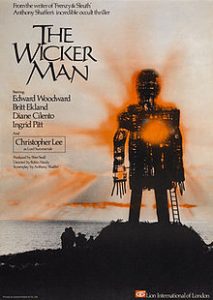 This has stayed with me since I first saw it on T.V. when I was far too young to have watched it…With Christopher Lee and Ingrid Pitt I was expecting a Hammer-esque film where good conquers evil…It didn't! I've visited the locations in Scotland twice and stayed in the Ellangowan Hotel, the interior of which was used for the Green Man pub. I proposed to my wife just outside. SOUNDTRACK!!
3. Halloween (1978)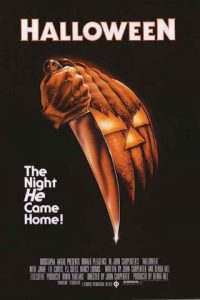 A fantastic piece of low budget filmmaking. Nothing else to say other than Myers rules!
4. Creepshow (1982)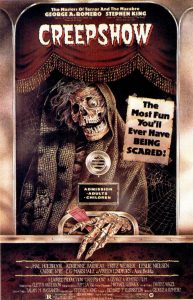 "I want my cake!". Perfectly captures the E.C. Horror comics feel and the portmanteau Amicus films. Great writing from Stephen King and directed effortlessly by Romero. Eighties classic. My go to film.
5. Night of the Living Dead (1968).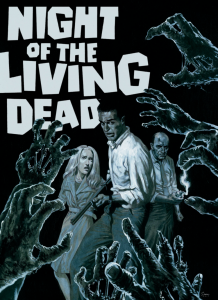 Paving the way for practically every horror film since. Bloody fantastic and depressing in equal measures.
6. Return of the Living Dead (1985).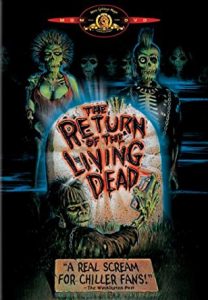 Back to the Eighties with an unofficial, spoof 'sequel' to NOTLD. Funny, unsettling and dark. Beautifully written by Dan (Alien, Aliens) O'Bannon and let us not forget that soundtrack. "I love you Tina, so you've got to let me eat your brains…"
7. The Texas Chainsaw Massacre (1974).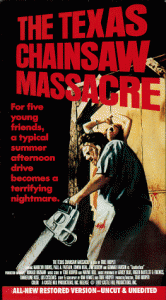 The original and the best. One of the most notorious films of all time and for all the right reasons…and hardly a drop of blood spilled on screen. Perfection from the opening to the end. A masterclass in horror from Tobe Hooper.
8. Demons (1985).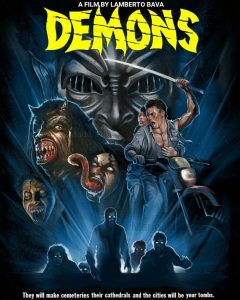 Produced by Argento, another cracking Eighties film. A pimp and Nostradamus and…demons. Great score by Claudio Simonetti.
TONY WAS UNABLE TO RESTRICT HIMSELF TO 8!
9. Carnival of Souls (1962)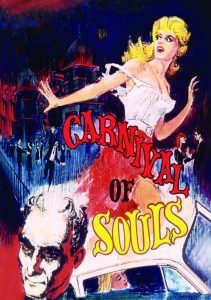 Twilight Zone-like film on a shoe-string budget. Beautiful and macabre. The scene in the department store is mesmerizing.
10. Hereditary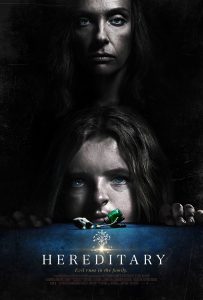 Loved and hated by audiences in equal measures. It blew me away. I am usually wary about adding new films to my favorites, but this isn't going anywhere. Every time I watch it, I spot something new.
TONY'S PICKS THAT JUST MISSED THE TOP SPOTS:
The Small Woman in Grey (2017), The Birds (1963), The Satanic Rites of Dracula (1973), Asylum (1972), Suspiria (1977), The Beyond (1981), Living Dead at the Manchester Morgue (1974), Dracula (1958), The Wolf Man (1941), Les Yeux Sans Visage (1960), Twins of Evil (1971), American Werewolf in London (1981), Bloodsucking Freaks (1976), Psycho (1960),
Freaks (1932), Zombie Flesh Eaters (1979), Most Argento films, to be honest, Wolf Creek (2005), Train to Busan (2016), Horror Express (1972).
I have to mention The Twilight Zone (1959-1964). Along with The Prisoner and Hannibal, my favorite TV series. I have high hopes for the new series.
FACEBOOK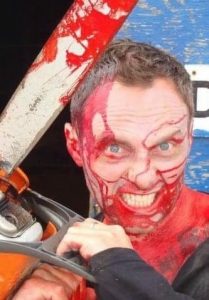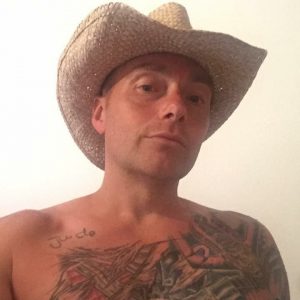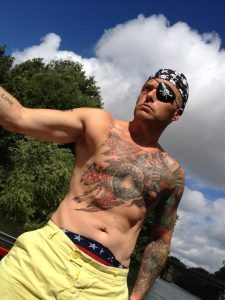 ---