---
Check out Richard Griffin's LGBT sci fi film Code Name: Dynastud!!
---
There is a new sci fi horror film out directed by Richard Griffin (Strapped for Danger, The Disco Exorcist). Starring  Anthony Gaudette (Long Night in a Dead City, Strapped for Danger), Derek Laurendeau (The Sins of Dracula, A Strange Arrangement), and Bruce Church (A Midsummer Night's Dream, The Disco Exorcist). This LGBT film is called Code Name: Dynastud.  CLICK HERE FOR IMDB
.
.
The year is 2024 and its illegal to be gay. The far right has won their war on homosexuality and being gay could result in the death penalty. Gay bars are now hidden and are used as an underground route for homosexuals to reach Canada. Caught in the middle of all this is Bart (Laurendeau) who is now a pawn to a corrupt senator who forces him to marry his daughter so she will stop sleeping around and ruining his good name. If he fails to produce the senator a male heir he will be killed. On his wedding night he is rescued by Dynastud. Dynastud needs his semen to awaken his lover Bruce Li so they can make love and make the world a better place for all the gay men and women. The only thing standing in their way is Bart's scorned wife and her homophobic father who now has an anti-gay gun.
.
.
.
.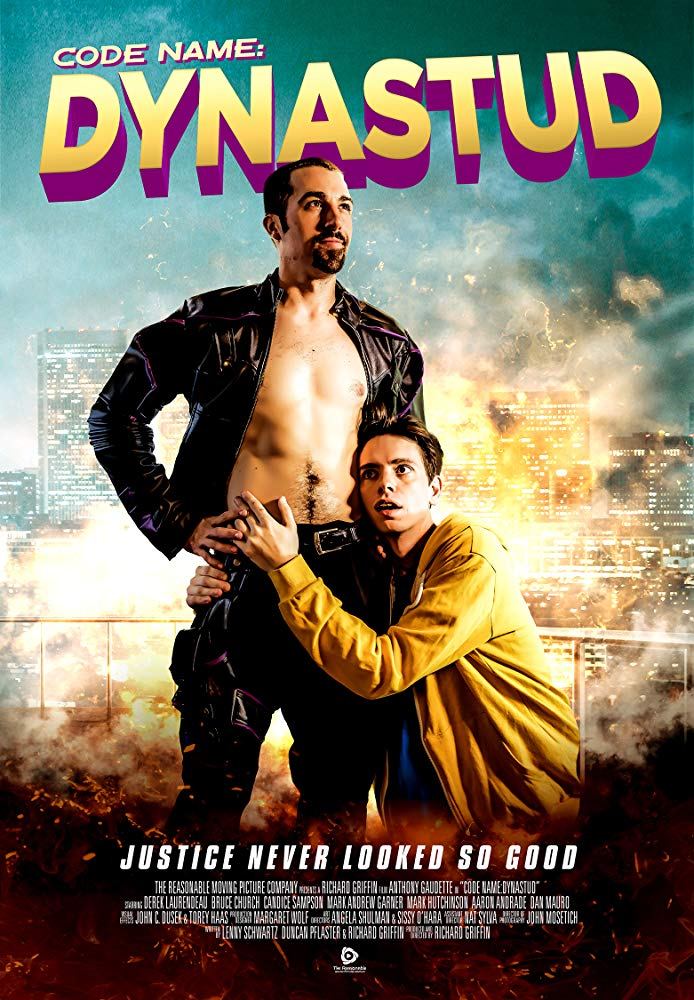 ---