---
Friday the 13th original stars reunite in 13 Fanboy!!
---
Horror stars from the 80s come together in a brand new franchise.  
.
Friday the 13th has a passionate fan base that has been waiting for almost a decade for another installment. With the lawsuit between Victor Miller and Sean Cunningham still not resolved a new film isn't likely for several more years, but Voorhees Films has a solution for your much-needed fix, 13 Fanboy.
.
"Horror fans are the best," says Deborah Voorhees, star of Friday part 5 and writer/director of 13 Fanboy, "but every once in a while, you get someone who feels scary. I've received texts saying, "He's watching you right now," or "wouldn't it be cool if you were killed like you died in the film?""
.
These experiences sparked the idea a year ago, when Voorhees met with veteran producer Joel Paul Reisig. The idea frightened her because there is that tiny unspoken fear inside her that said something like this could actually happen.
.
"After several sleepless nights, I realized that if it scared me this much, it would scare others too. I had been looking for a film for horror fans for a while. It just feels like it is the time for this film."
.
Together Voorhees and Reisig wrote the script, then gathered up some of the most popular actors from the original Friday the 13th movies including CJ Graham, Thom Mathews, Tracie Savage, Ron Sloan, Judie Aronson, and of course Deborah Voorhees.  
13 Fanboy is not a Paramount film. This is a totally separate series, with no association to the original Friday movies. "Our horror thriller brings your favorite Friday the 13th actors back to the big screen in an entirely new horror series about a fan, who takes his love for the series too far and targets the real-life women from the franchise to kill them."
.
.
this is the basic storyline: This is a full-length feature film destined for theaters and a wide release on streaming platforms and in major retail markets. 13 Fanboy stars many favorite actors from the Friday the 13th franchise. It is about an obsessed fan who stalks with the intent to kill his favorite actresses from the franchise. As a child Kelsie, witnesses the murder of her grandmother, a Friday the 13th actress, at the hands of a crazy fanboy. As an adult, she discovers her grandmother isn't the only victim and finds herself battling to save the life of her grandmother's best friend, also an actress from Friday the 13th, only to find she is now being targeted by the killer. But who is the killer? So many suspects including the man (played by Andrew Leighty) lying beside her. CJ Graham, Thom Mathews, Judie Aronson, Tracie Savage, Ron Sloan, myself and many others yet to be named. From Never Hike Alone, we have Vincente DiSanti and Andrew Leighty. We are also introducing Hayley Reece Greenbauer as one of our leading ladies. The feel of the film is similar to Hush, Cape Fear with great practical effect horror kills that 80s slasher fans love.
.
.
For financing Voorhees and Reisig have turned to Indiegogo. Please visit their page to see a trailer and for more information:  CLICK HERE FOR INDIEGOGO!!
.
.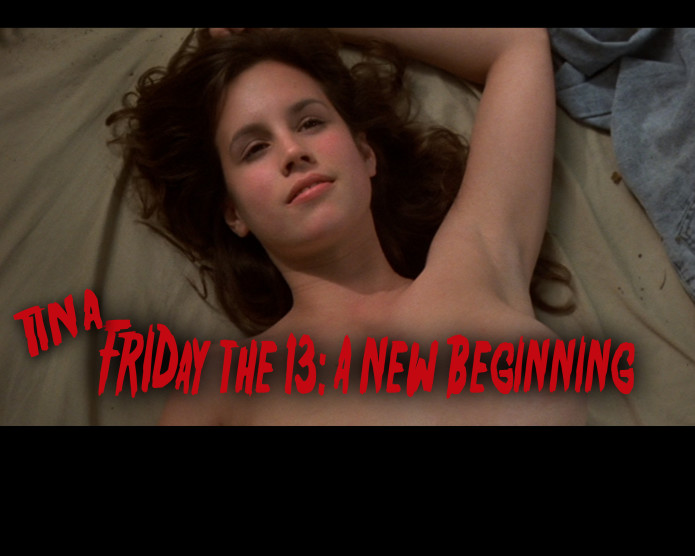 .
.
.
.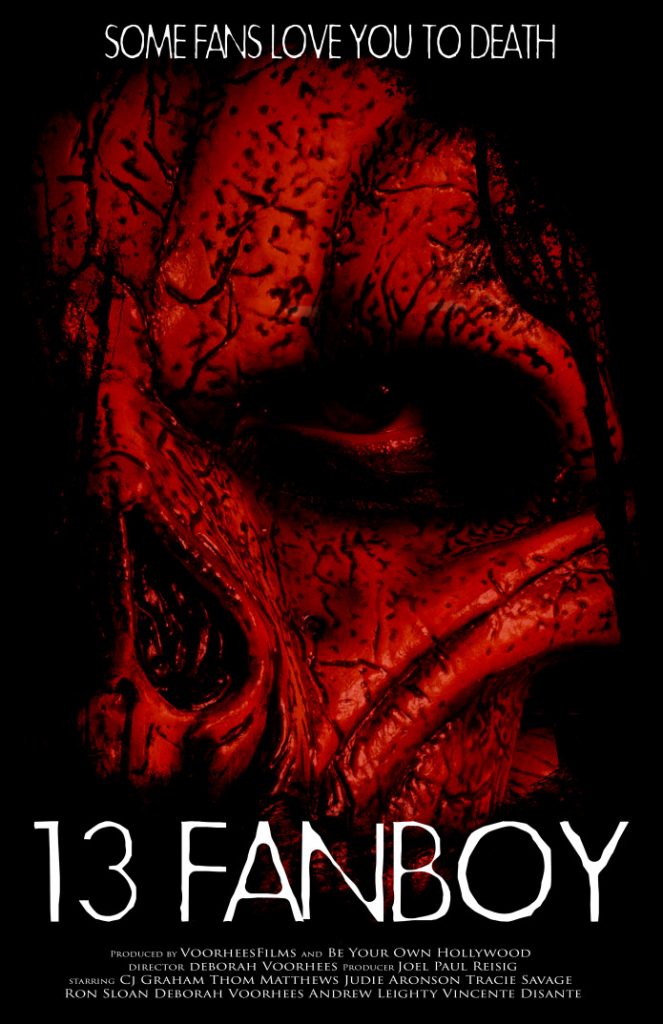 ---