Hellter interviews Amanda Grace Benitez (The Ranger, All Cheerleaders Must Die)!!
---
Hellter interviews Amanda Grace Benitez (The Ranger, All Cheerleaders Must Die)!!
---
Hello Grue Lings,
  Today I am happy to bring to you all a interview with a talented young lady Amanda Grace Benitez. 
Amanda is starring in The Ranger, which is described as a throwback to '80s punk slasher films. THE RANGER starring Amanda Grace Benitez is getting a lot of buzz, recently screened at Cannes and SXSW, The Ranger received a distribution for a worldwide release in September. THE RANGER is described as a throwback to '80s horror films and is directed by a female director Jen Wexler. Amanda has also booked a lead role in the comedy, THE F*UCK IT LIST opposite Peter Facinelli, Eli Brown, Jerry O'Connell, Camryn Manheim, Karan Brar, Marcus Scribner, and Natalie Zea. Amanda is also starring in the feature film romance, EMERSON HEIGHTS. Her other credits include: ALL CHEERLEADERS MUST DIE, SCHOOL OF ROCK, and THE BOLD AND BEAUTIFUL. Amanda is a professional drummer and is in a band The Tenth, with Harley Quinn (daughter of Director Kevin Smith). Amanda also created her own clothing line PRAER.  Check out our interview with this amazing actress.
.
.
---
.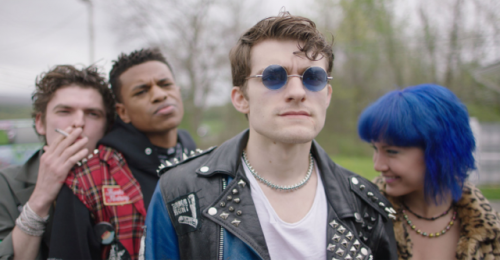 .
HELLTER: First off, Thank you Amanda for joining us today for Gruemonkey. It's an honor to have you as a guest. 
AMANDA: Thank you so much for having me!
.
.
.
HELLTER: Our Pleasure. The Ranger is being described as an 80's horror throwback film. What drew you to this film and are you a fan of 80's horror?
AMANDA: Before ever signing onto this project I was given a look book. After viewing, I knew that I absolutely had to be apart such an artistic endeavor. The film is a throwback to all 80's slasher Films complete with an authentic punk soundtrack which has never been done before. I was a punk kid growing up, so being able to go back and relieve those glorious years were something I never thought possible. In regards to being a fan of this genre, I am probably the biggest baby you will ever meet when it comes to the world of horror cinema.
.
.
.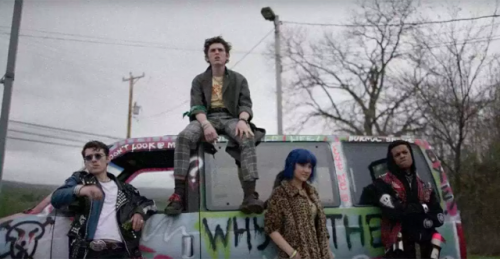 .
HELLTER: What was your most favorite scene from The Ranger?
AMANDA: (Spoiler alert!) My most memorable scene was after the warehouse party where the four punk kids took off with my van into the forest and little do they know that I am fast asleep in the back seat under clothes.
(You'll have to watch the film to see what happens!)
.
.
.
HELLTER: (Laughs). Nice. I will watch The Ranger to check this scene out now. Who did you enjoy working with the most on The Ranger?
AMANDA: That is s tricky one, for I genuinely enjoyed working with the entire cast.

.
.
.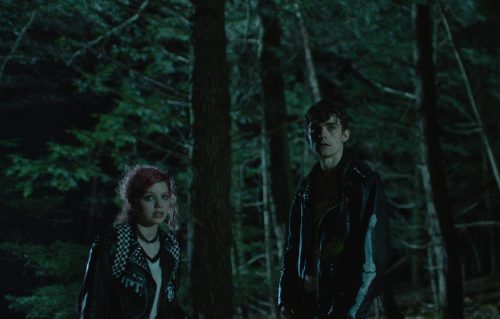 .
HELLTER: Favorite kill from The Ranger?
AMANDA: Oh man, you'll have to watch to the movie! (laughing) I can't give that away!!!
.
.
.
HELLTER: (Laughs). Ok, ok. (Laughs). I will, promise. Tell us about the role of, Amber in "The Ranger" and why you wanted to play her?
AMANDA: Amber is the ultimate life of the party. She's a free spirited, train hopper who happens to take the punk scene on for size. She is trying to seek friendship and love which tends to be all in the wrong places. I wanted to take on the role of, Amber because it felt innate. I was Amber in highschool; however, Amber is so much cooler than I was. I mean come on, who wouldn't want to dye there hair blue, pierce there nose, hop trains and adventure the world.
.
.
.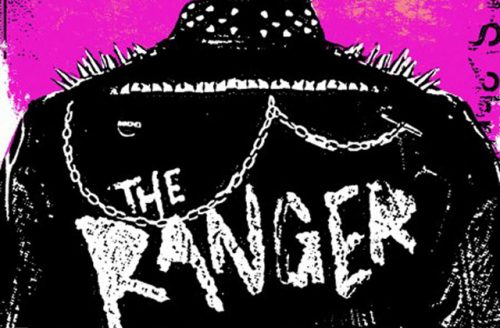 .
HELLTER: You are right!! I would love to do that. There aren't many Female Directors out there directing horror films. How does it feel to work with an amazing female director, Jenn Wexler and how was it like working with her?
AMANDA: In today's climate, working with a female director in this genre was such a treat! In my opinion, this shouldn't even be a "thing". If you are talented at your craft, it shouldn't matter whether you're a male or female; However, i'm glad to see the world changing. Jenn Wexler is great, so specific and her communication with actors is unbelievable. Prepare yourself, Jenn's going to take over the horror world!
.
.
.
HELLTER: I'm sure Jenn will make a huge impact in the horror world with more films to come. Who were some of your acting influences that made you want to be involved in acting?
AMANDA: I enjoyed watching Emily Blunt, Emma Stone and Alicia Vikander, Hands down!
.
.
.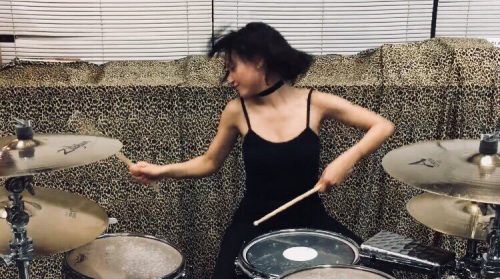 .
HELLTER: Great choices. I heard you play drums, how did that start?
AMANDA:  I randomly walked into a guitar center in Sherman Oaks, CA with my Dad and wandered upstairs into the drum room. I decided to sit in back of an acoustic kit, pick up sticks and mess around with the basic rock beat that we've all seen before. My Dad was shocked that I could keep a beat and secretly signed me up for lessons and bought me my first kit for Christmas.
.
.
.
HELLTER: Very impressive. You are a rising star in Hollywood, what are you looking forward to doing to make your mark in Hollywood?
AMANDA: I look forward to always putting out quality work and layered performances that capture many.
.
.
.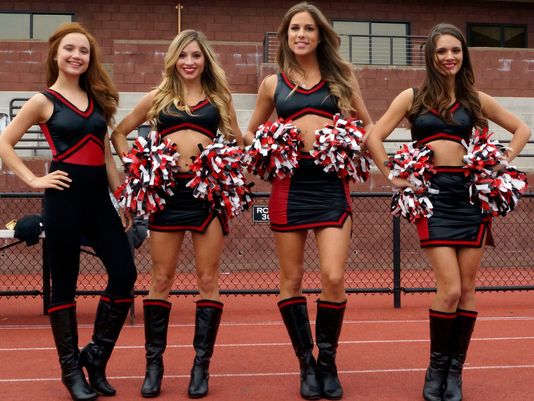 .A horror film that I love is, "All Cheerleaders Die". What was the experience of filming that like?
HELLTER: A horror film that I love is, "All Cheerleaders Die". What was the experience of filming that like?
AMANDA: Oh, wow! That is definitely a throw back!!! I'm so glad you enjoyed the flick.
I had such an incredible time with the entire cast and crew for we quickly became a family which turned all off set moments into pure utter sillyness.
.
.
.
HELLTER: What was your favorite scene and favorite kill in All Cheerleaders Die?
AMANDA: My favorite scene was the morning after the accident where I switch bodies with my sister, Martha and all four of us girls realize that we were saved and brought back to life through the powers of Wicca. As far as my favorite kill goes, I had such an epic time chasing, Manny through the woods and throwing him against a tree which led to vampire style killing him.
.
.
.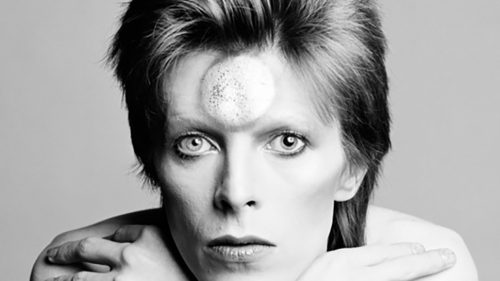 .
HELLTER: (Laughs). YES, love that scene!! Who are your musical influences, what bands made you want to get involved with music? I heard your a big Motley Crue fan, My favorite band of all time. I was so sad when they did their farewell tour. 
AMANDA: Yes, I am a Motley Crue fan. I'm also into The Doors, Stray Cats, Misfits, Comeback kid, G&R, Beatles and The Who. BOWIE is my everything!
.
.
.
HELLTER: Bowie is just amazing. No doubts there. Im guessing that's why you wanted to do, "School of Rock" television show because of your love of Rock?
AMANDA: Yes! I was also able to play the drums and break the stereotype of only dudes being cast as the drummers in the entertainment world.
.
.
.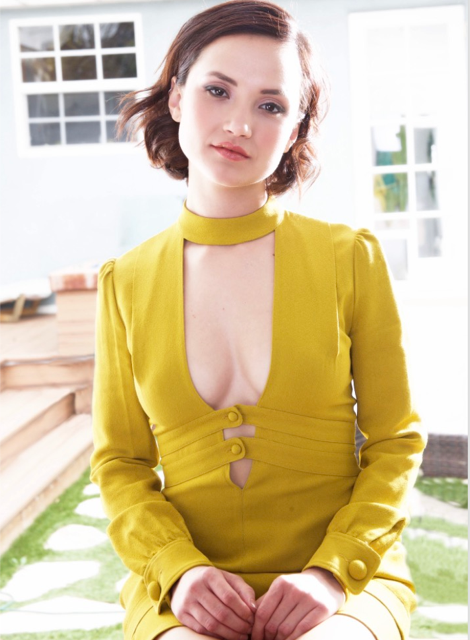 .
HELLTER: You are a lady after my own heart, horror actor and rock lover (laughs). Putting you on the spot here, favorite horror film of all time and favorite rock song of all time and why?
AMANDA: Oh, no! I'll have to give you my top two favorite movies, "The Ranger" and "All Cheerleaders Die"!!!
(laughing)
I'm not much of a horror genre person due to probably being the biggest baby you'll ever meet; However, being apart and creating a scary movie is way too much fun!
In regards to a rock song that I have on repeat happens to be from the rockabilly genre called, "Rock This Town" by the, "STRAY CATS". This band was and still is a major influence in my life. It gives me all of the feels! My Dad introduced me to them when I was in elementary school and this was the first song he played. I attended the Brian Setzer Christmas Extravaganza show every year with my family where they would dedicate a few acts to bringing out the old tunes from the Stray Cat strut days which was so rad! 
.
.
.
HELLTER: The Stray Cats rock!! Anything else you want to discuss or promote?
AMANDA: I just wrapped on a hilarious Awesomeness Films project called, "The F*It List" where I play high school senior, STACY BLAU. I cannot wait for all of you to see it! Also, my "Emerson Heights" TV movie in which I take on the role of, HAYLEY will be premiering in 2019!!!
.
.
.
HELLTER: Thank you for joining us today on Gruemonkey. Good luck with everything.
AMANDA: Of course! I had such a wicked time!!!  
.
.
---
.
.
.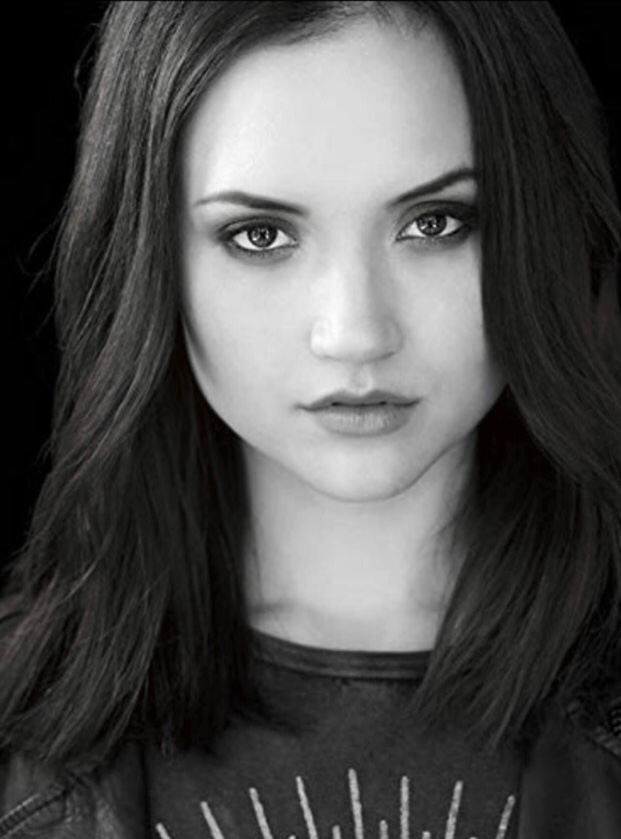 ---