---
New poster for Leprechaun Returns!!
---
There is a new poster out for Leprechaun Returns from 21st Century. Directed by Steven Kostanski from a script by Suzanne Keilly. It will hit VOD on December 11th.
..
.
The deadly, wisecracking Leprechaun is back in all his gory glory. When the sorority sisters of the Alpha Upsilon house decide to go green and use an old well as their water source, they unwittingly awaken a pint-sized, green-clad monster. The Leprechaun wants a pot of gold buried near the sorority house, but first, he must recover his powers with a killing spree—and only the girls of AU can stop him.
.
.
DIGITAL SPECIAL FEATURES:
"Going Green – An Interview with Director Steven Kostanski" Featurette
BTS Footage Compilation.
.
The movie stars original Leprechaun actor Mark Holton who returns to the series for the first time since the 1993 film, also starring Taylor Spreitler, Sai Bennett, and Linden Porco as the Leprechaun.
.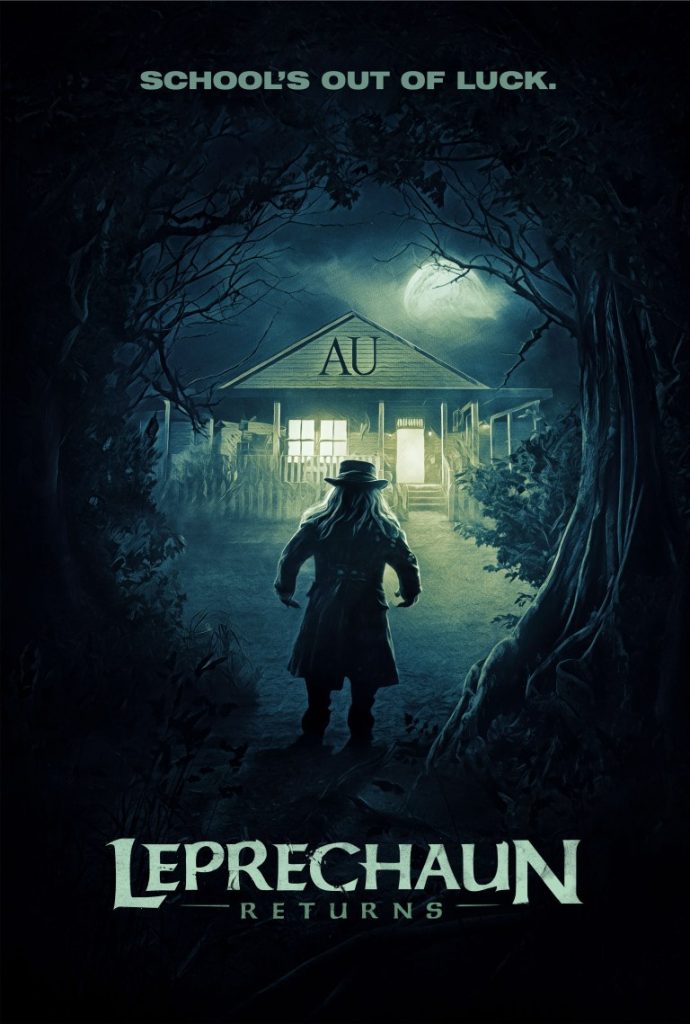 ---