Hellter Interviews Amanda Wyss (A Nightmare on Elm Street, Triggered)!!
---
Hellter Interviews Amanda Wyss (A Nightmare on Elm Street, Triggered)!!
---
Today we have the amazing talented Amanda Wyss for a interview with Gruemonkey. Amanda is best known from the horror fans as Tina from A Nightmare On Elm Street. Amanda Wyss was discovered by an agent who saw her portray Flora, in the "The Innocents" and Rhoda, in "The Bad Seed" at local LA theaters. As a teenager, she appeared in many commercials and landed her first television roles on the science fiction hit "Buck Rogers in the 25th Century", and a recurring role on Universal's, "When the Whistle Blows".  She got praised for her role as Cindy Scott in the ABC After School Special "She Drinks a Little".  She then went on to be leads in films like "Fast Times at Ridgemont High", "A Nightmare on Elm Street", "Better Off Dead", "Silverado"and indy films.  Amanda always gives the horror fans what they want. She never turned her back on horror and besides Nightmare on Elm Street, she has been in multiple horror films including: This House Possessed, Deadly Innocents, Black Magic Woman, Son of Darkness: To Die For 2, A episode of Charmed, A episode of Dexter, The ID, October 23rd, 360 Degrees of Hell, Thing in the Dark, The Hatred, The Sandman 2017, There's One Inside the House, Triggered. Also has horror films in post production and filming including: Rest Stop and The Orchard. Yes, Amanda is very busy in the world of horror. Check out our interview with Amanda Wyss. 
.
.
---
.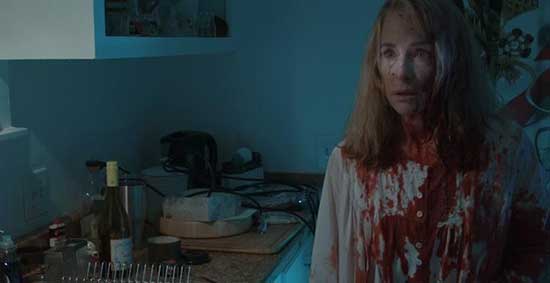 .
HELLTER: What can you tell us about Triggered and your character in the film?
AMANDA: Triggered is a politically incorrect horror comedy. I play Gloria Fielding. She's a high school principal with a secret.
.
.
.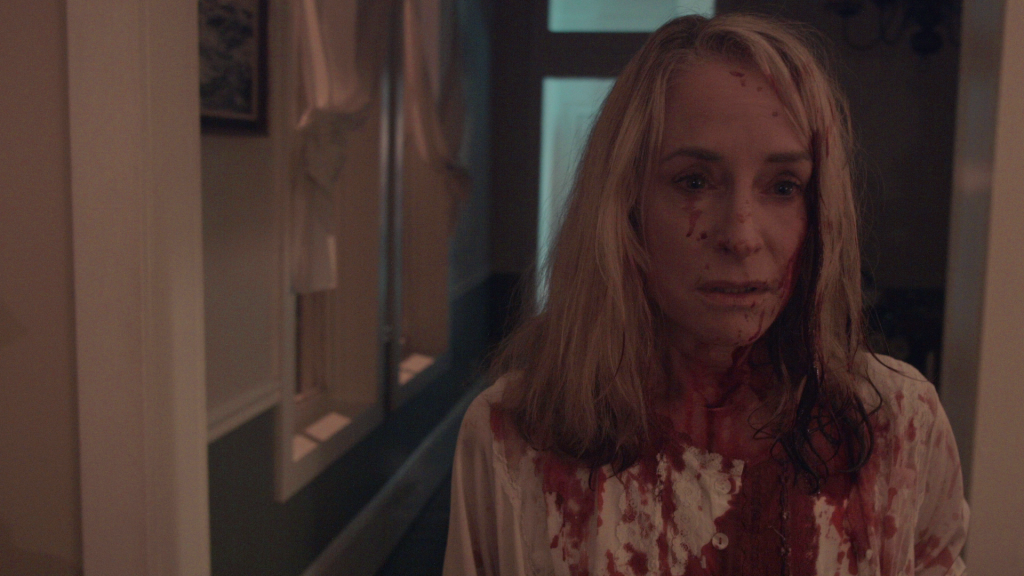 .
HELLTER: What is your favorite death scene and favorite scene in general for Triggered?
AMANDA: My favorite scene is with Callie at the diner.
.
.
.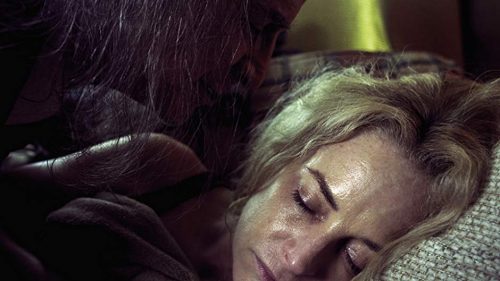 .
HELLTER: You have been in so many films and tv shows, what has been our favorite film and role to be in and why?
AMANDA: My next one! I always look forward to the new roles that I get to explore as an actor. As for past films I really enjoyed filming Silverado. It was so beautiful and epic. And as for past roles I would say Meredith in The Id. I loved the raw intensity of her and the film in general. It was a great experience to play such an explosive role and be so supported and protected by the director, Thommy Hutson, the other actors and the crew. 
.
.
.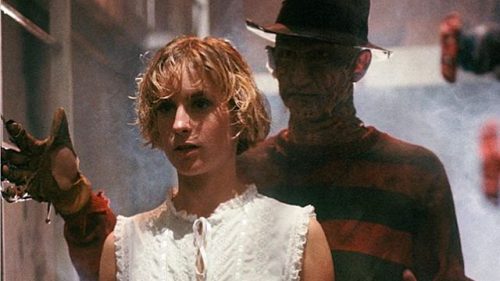 .
HELLTER: Have you ever acted in a horror film that actually really scared you?
AMANDA: No. But, I've been on film sets that were a horror to be on… (Laughs).
.
.
.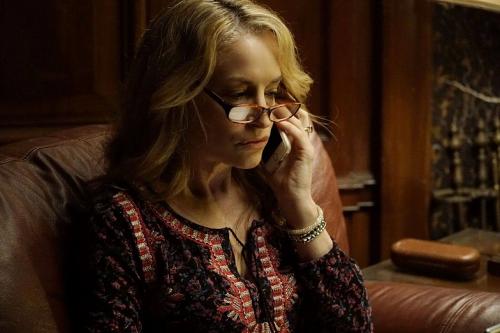 .
HELLTER: You were in the horror film The Sandman, what message do you want people to get out of The Sandman?
AMANDA: Ultimately I think it's a movie about family and fighting for the ones you love.
.
.
.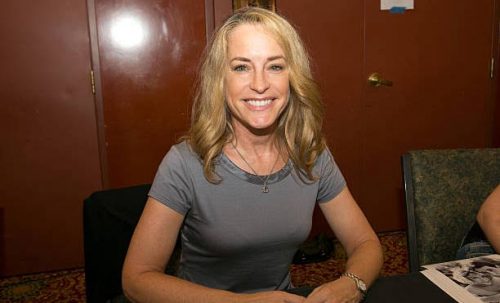 .
HELLTER: How was it like working with Stan Lee and Henry Rollins in The Orchard?
AMANDA: I'm in awe of Stan Lee, so working on The Sandman was wonderful. He is extraordinary. We aren't through filming The Orchard so I look forward to working with Henry Rollins when we get to those scenes. I've been a fan of his for as long as I can remember.
.
.
.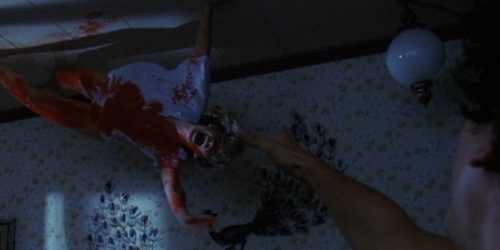 .
HELLTER: I have to ask you about the world famous Death scene in horror. The brutal death scene of poor Tina in Nightmare on Elm Street. How did that how process come about? How did they make that scene look so real with you being dragged accross the wall and ceiling and being cut open and dropping on the bed. That looked liked alot of work and it looks like that would take a toll on you as well as a actress both physically and mentally?
AMANDA: Playing Tina Grey was both challenging and exciting. The audience had to be emotionally connected to her so that when she was eventually killed the viewer was shocked. Tina was a red herring ala Janet Leigh in Psycho. It was also a very long brutal death of a 15 year old girl. To one degree or another Tina was being killed for the first half hour of the movie. Quite disturbing to watch. Those scenes were extremely well rehearsed. They were challenging to film but we had a wonderfully talented crew and Wes at the helm. I'm a firm believer in loads of rehearsal and preparation. The outcome was a scene that's been on the Oscars twice and has been shown in other films and TV shows. It really made an impact.
.
.
.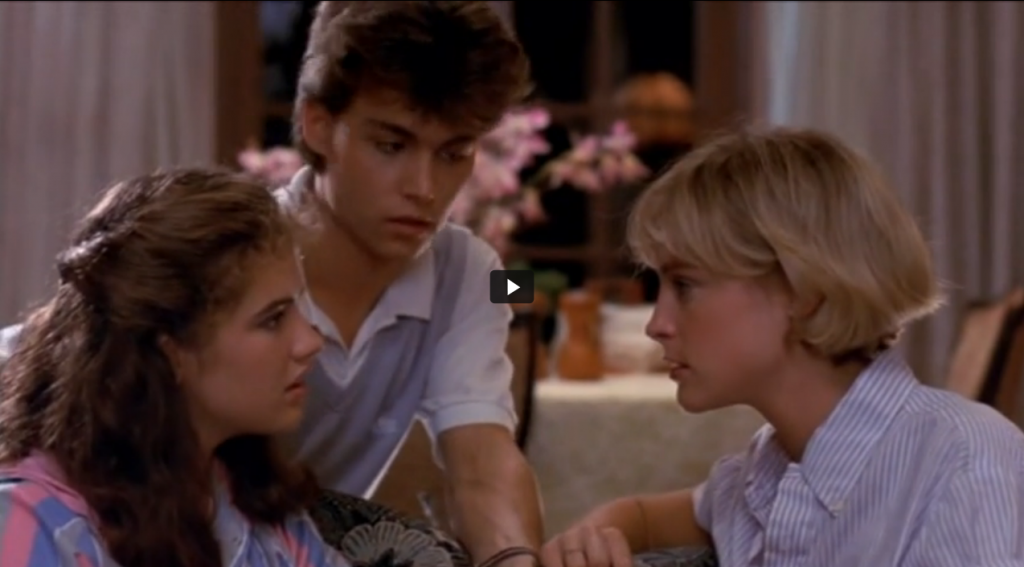 .
HELLTER: How would Amanda Wyss control her dream if Freddy Krueger was in it trying to get you?
AMANDA: I have never dreamed about Freddy. 
.
.
.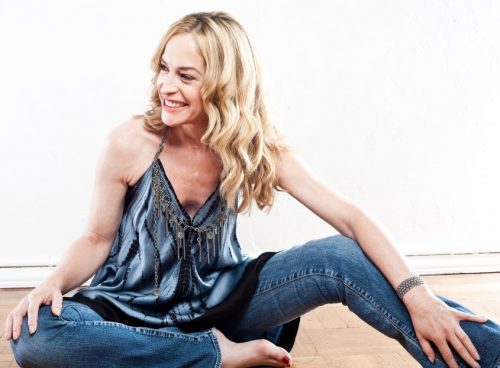 .
HELLTER: Is there anything else you want to discuss or promote?
AMANDA: I have a movie out right now called Big Legend. It's part of a trilogy called The Monster Chronicles. I have another film called The Capture that comes out at the end of August. I get to play a role that was written for a man but flipped for me. I'm filming The Orchard, which I'm very excited for people to see. I'm in a horror comedy short film called There's One Inside The House, that just started it's festival run. 
.
.
.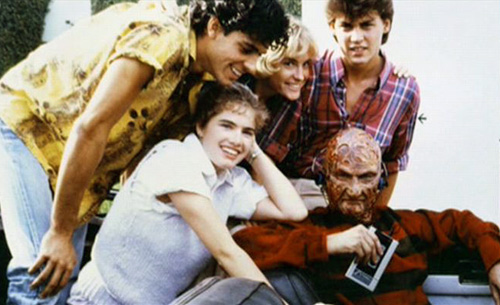 .
HELLTER: Thank you so much for being a guest today on Gruemonkey.
AMANDA: My pleasure. Thank you.
.
.
---
.
.
.
---