---
Women of Horror: Mel Heflin (One Night Alone)!!
---
Today for Women of Horror, we have the lovely Mel Heflin. Mel is known for The Figure (2017), Carlos Dunn's Katherine (2015) and One Night Alone (2018).  Mel Heflin tells Gruemonkey what it means to her to be a Woman of Horror:
.
.
Being a woman in the horror industry is such a great honor for me. I have loved the transition of going from horror fan to horror actress more than I have words to say. For me horror is about creatures, blood and boobs. I love to supply one of the key elements! At this point I've worked on about 70 films and 30 have seen release so far. Each movie has a place in my heart. The people I work with and the fans mean so much, shaping me into who I have become. I'm a lucky lady, especially when covered in blood!
-MEL HEFLIN
.
.
.
.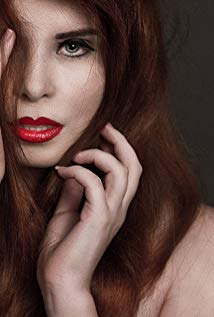 ---