---
Fags in the Fast Lane trailer and poster!!
---
Fags in the Fast Lane is a action horror comedy that is written and directed by Josh Collins. Co written by Steven G. Michael. Starring: Chris Asimos (Danger 5, The Worst Alien in the World), Matt Jones (Night Shift, Neighbors), Sasha Cuha (M is for Melt, Deadline), Tex Perkins, Oliver Bell, Luke Clayson, and Jordan Hallewell. 
.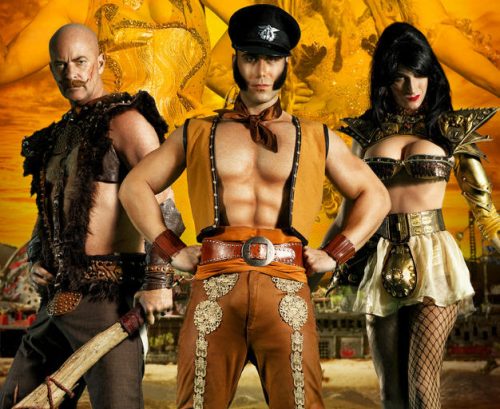 ..
.
The film follows The Cock Slinger Beaux (Asimos) and his partner Lump (Jones) to track down a group of ruthless burlesque dancers who attacked Beaux's mother and her geriatric whores. Along the way he enlists the help of cross dresser Salome (Cuha) and a kidnapped homophobe but things go south for the gang when they learn that the leader of the burlesque gang has stolen the powerful golden cock and now plans on using it's power for evil. Now The Cock Slinger and his group but revenge his mother and stop her from using the ultimate power against the world.
.
.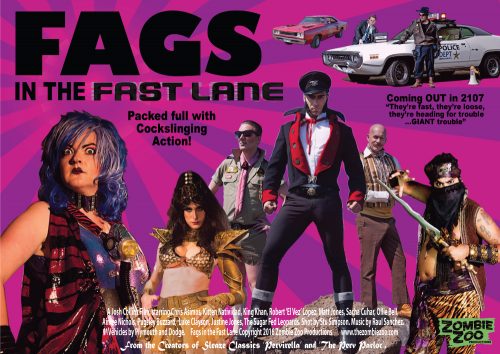 .
.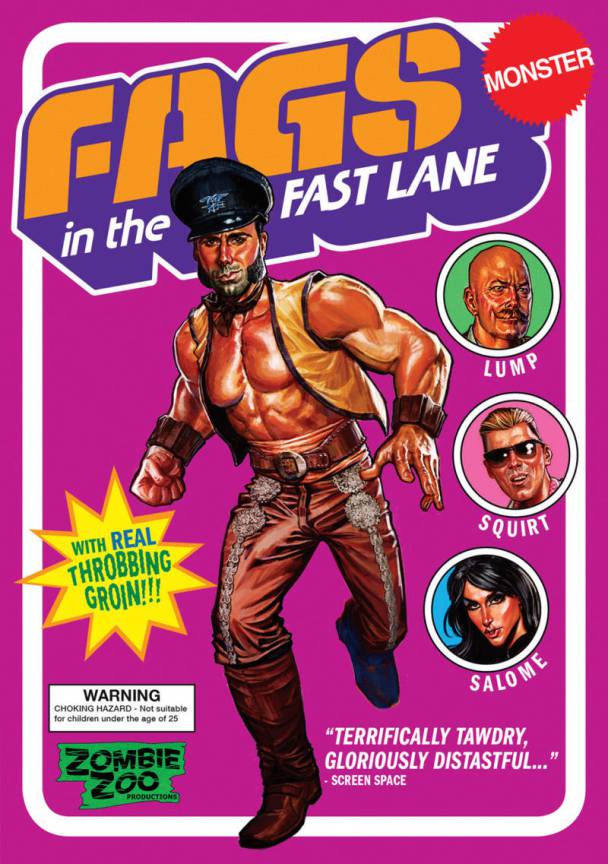 Director – Josh Collins (The Perv Parlor)
Starring – Chris Asimos (Danger 5, The Worst Alien in the World), Matt Jones (Night Shift, Neighbors), and Sasha Cuha (M is for Melt, Deadline)
Release Date – 2017
---