Hellter Interviews Jared Scott (Turnt, The Wrong Friend)!!
---
Hellter Interviews Jared Scott (Turnt, The Wrong Friend)!!
---
Today, Gruemonkey is interviewing a Hot young star Jared Scott. He stars in the new series Turnt (which has been featured prominently in Variety, THR, Daily Shuffle, Just Jared Jr and many more outlets) – in which he plays Forrest – which is currently half-way through its season.
The sizzling but topical online series tells of teenage social circles and how they're blurred after a scandalous hookup, leading to bad trips, budding romance and secret sex.
.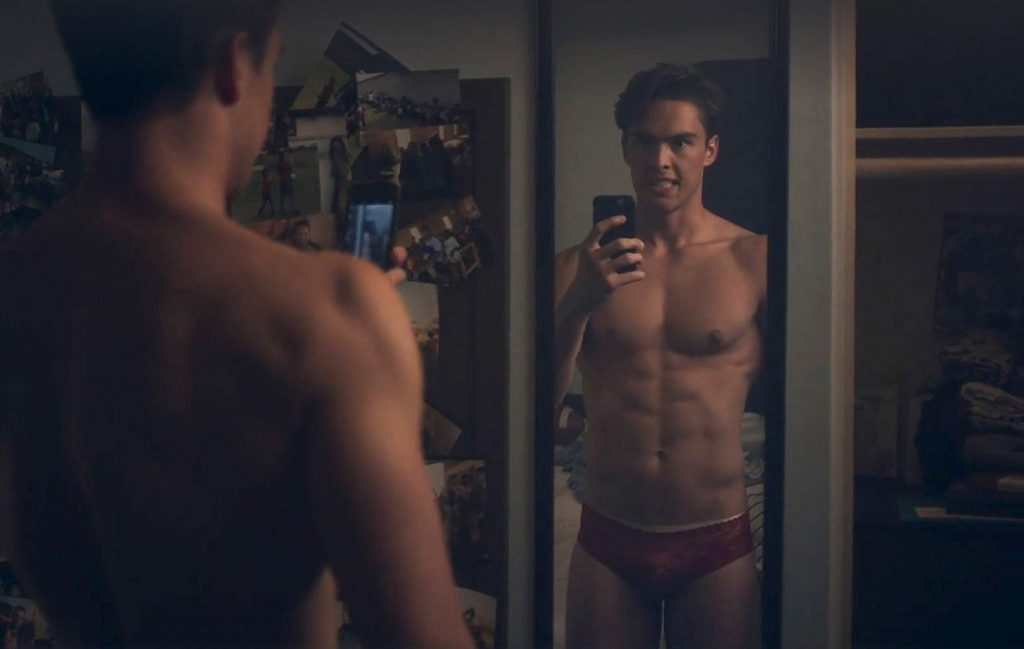 .
Turnt is one of the very first shows to premiere on Facebook watch. Facebook's video platform, which launched in late August, has become home to a range of original programming, with Turnt being one of the more popular offerings.
In addition to Turnt, Jared stars alongside Vivica A.Fox in the new thriller The Wrong Friend, which recently premiered on Lifetime. In the film, Scott plays the male lead, a psychopath who sets his sights on a young woman.
.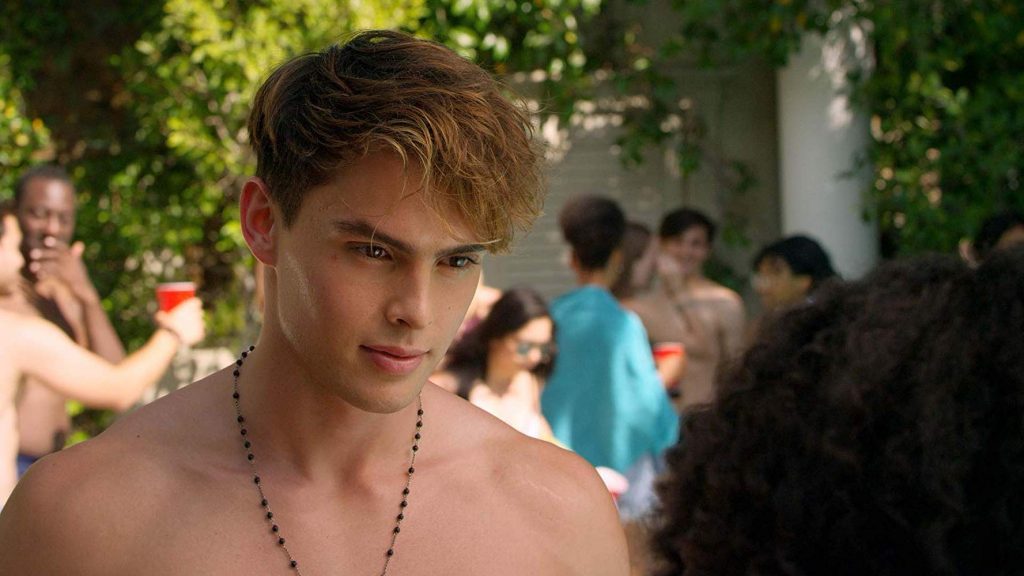 .
Jared, who hails originally from Pittsburgh, also appears in the upcoming Rockstar, playing the title role, and Before the Dawn, playing a student who falls for his teacher. 
.
.
---
.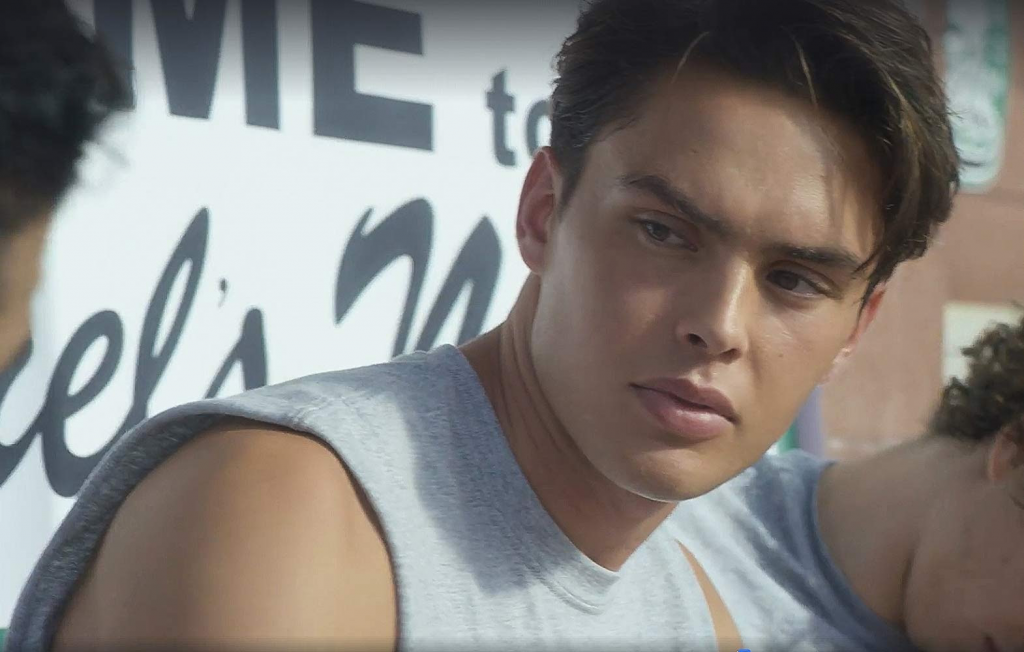 .
HELLTER: What drew you to acting and modelling? 
JARED: Since I was little, I had an insatiable appetite to step outside of the world of normalcy and to perform. Whether it was through playing guitar, making cartoons, or acting. I decided one day, I wanted to be in front of the camera and in movies, and just took a scary leap into the entertainment world.
.
.
.
HELLTER: I'm sure taking a leap like that is always hard, but for you it paid off. How does it feel to do what you want to do, what you love doing?
JARED: Being from a smaller town like Pittsburgh and moving across the country alone, the realization that I'm living my dream is truly a thrill. I get to create and tell stories for a living. I get to play pretend every day. What more could I ask for?
.
.
.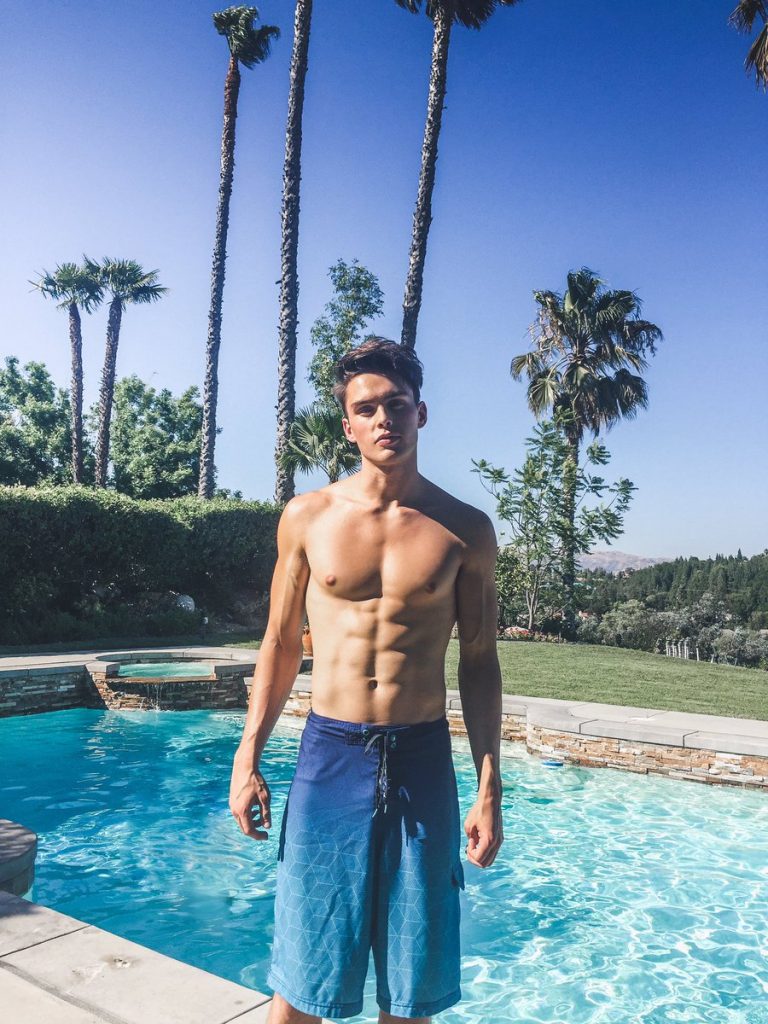 .
HELLTER: That is a dream job. Glad to see your experiencing it. How has this year been for you so far?
JARED: Busy and that's exactly how I like it! A lot of great things coming!
.
.
.
HELLTER: Great. Can't wait to see the stuff coming. What has been your experience in working with Turnt with actors as passionate as you are?
JARED: So much fun. The fact that I got to shoot for 4.5 months with people I loved working with and who were as passionate as me on the show, was truly a dream come true. It felt so collaborative and open for ideas. Everybody had a voice and that made Turnt so much better.
.
.
.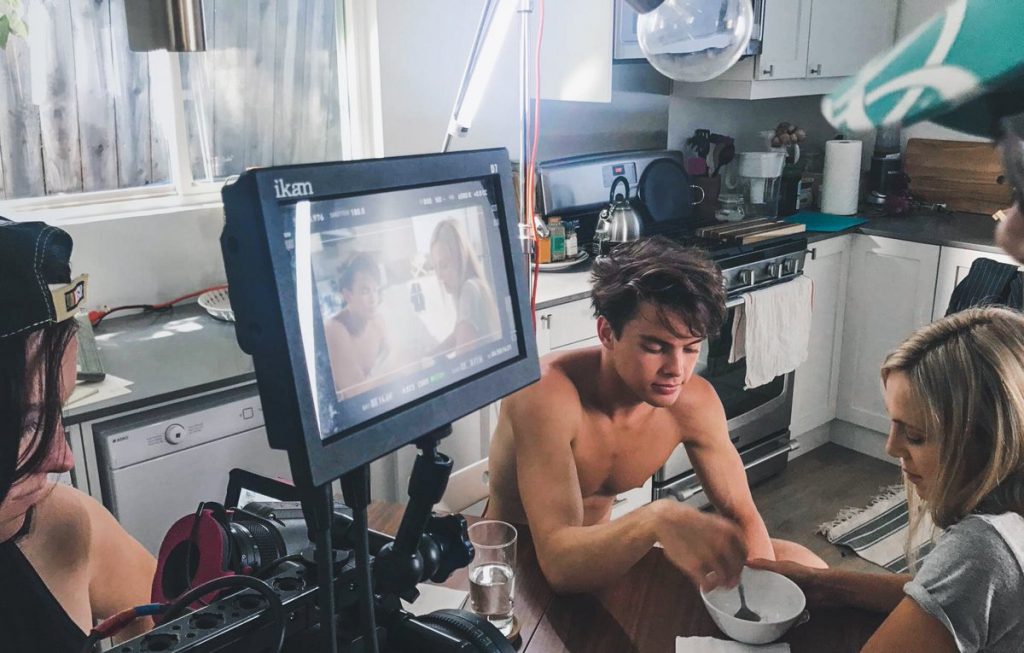 .
HELLTER: Turnt is a great show. How did you get picked for Turnt, how was the audition?
JARED: It was an unusual and fast process. Monday, I shot a self-taped audition for the role of Forrest and sent that in for casting. Tuesday, I got a request to attend a call back the next day. Wednesday, I had the call back audition with the casting director, Kelly Knox, and the director, Will Slocombe, in the room. Thursday, I got a call from my agents and managers that I booked the job. Friday, we had the table read with the whole cast and Saturday, we started shooting. I think I got cast because I had fun in the audition room. I didn't try to be perfect. I just went in there and played.
.
.
.
HELLTER: That's so awesome. What were your thoughts that Turnt would be on Facebook?
JARED: I didn't know it was going to be on Facebook Watch until my reps told me that I booked the job! When I heard that, I, literally, jumped for joy. I felt like an acting pioneer, being one of the first actors for a Facebook Watch series!
.
.
.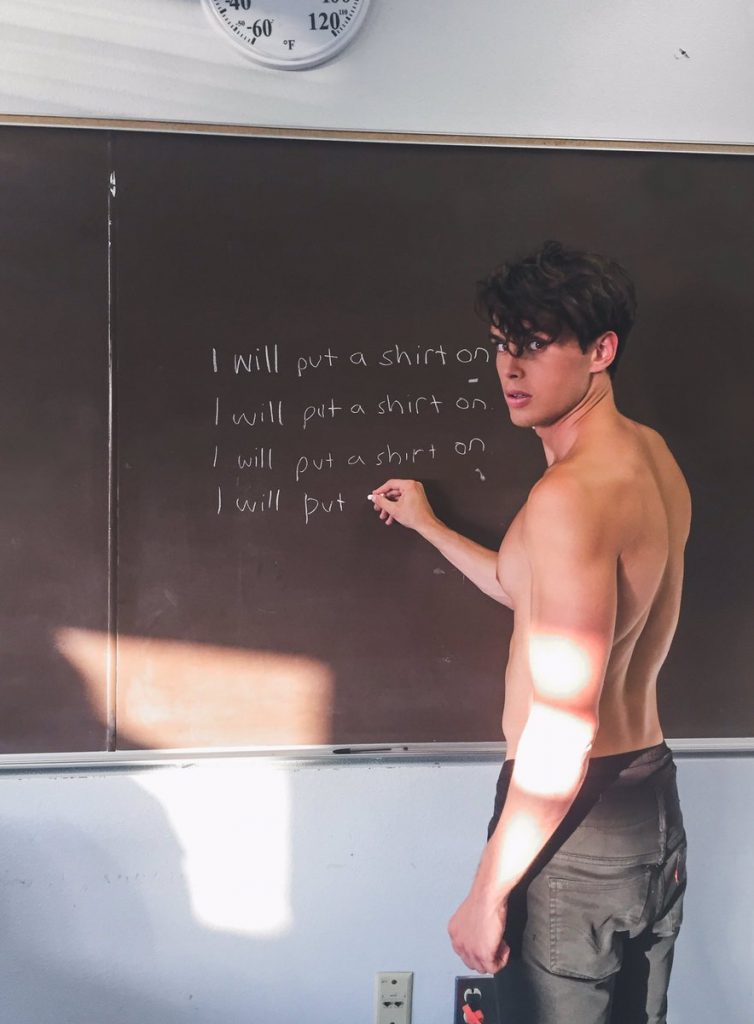 ..

HELLTER: Wow, that's really cool. Congrats on that. What do your friends and family think of your shirtless and steamy scenes?
JARED: I'm not too sure how they feel about it. It's more embarrassing for me than anything. However, I do always warn my mom about them before she watches.
.
.
.
HELLTER: Describe your character on Turnt and what the show is about?
JARED: My character's name is Forrest. He's what I like to call a lovable dumb dumb. He may look like the stereotypical jock to people, but on the inside, he's a goodhearted, funny, caring, and selfless friend. He also likes to hit on girls, a little too much. Turnt is a modern day and honest look at high school. It deals with many controversial topics such as underage sex and drinking, drugs, sexuality, teen pregnancy, family abuse, etc. so it's certainly not a politically correct take on high school.
.
.
.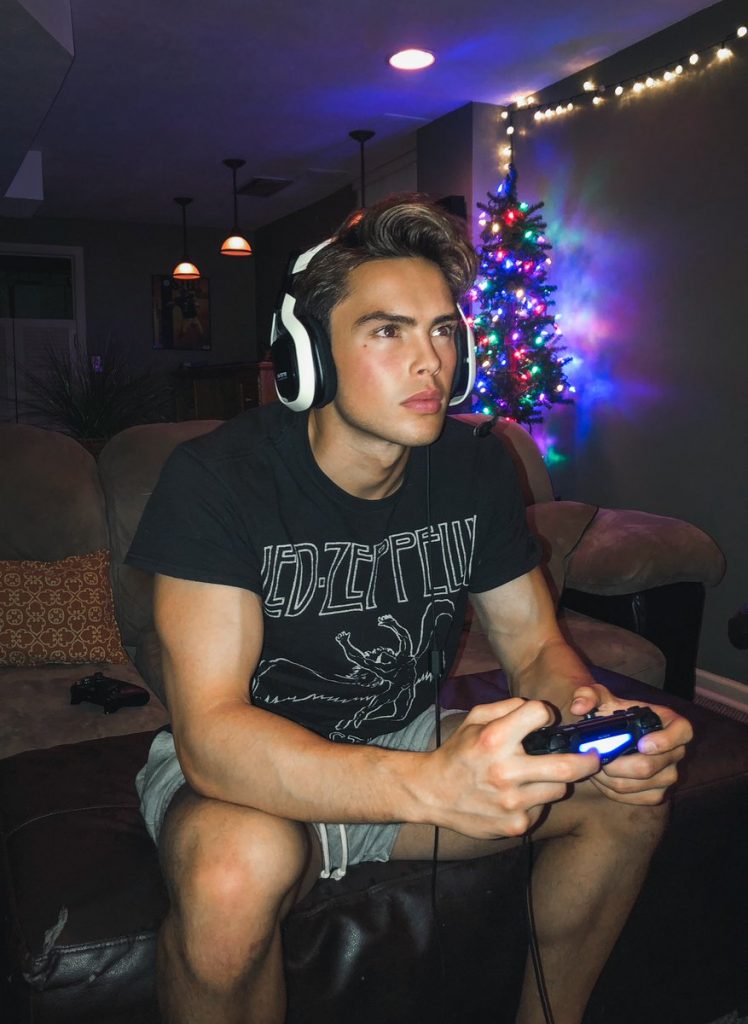 .
HELLTER: David DeCoteau is a well known director. He is mainly known for his LGBT themed horror films with alot of young shirtless men. Have you ever watched his films or were familiar with his work before you worked with him?
JARED: I didn't know about the shirtless men and all that stuff. I was only familiar with him through my small part on his ION Television movie, A Christmas Cruise. 
.
.
.
HELLTER: Oh yeah. I saw that movie. I remember you in it. How was it like working with Vivica Fox on The Wrong Friend?
JARED: Great! On set, it wasn't about getting to each other personally, it was about the work. She's very professional and a pleasure to work with.
.
.
.
.
HELLTER: Yeah, she seems nice. How do you get into character and get in a mind frame to play a very crazy disturbed character who stalks a lady?
JARED: First, I did a lot of research on narcissists, psychopaths, sociopaths, and real-life examples of them. I watched documentaries, interviews, and movies that related to this subject. With that knowledge, I dug in with Chris. Approaching it in a non-judgmental way to see why someone would behave in such a way. I even made a notebook with various pictures, quotes, and my lines within it. That book allowed me to snap into it when I was on set shooting. I then created his history and finally, I took Chris to the streets by walking around Los Angeles as Chris. I would look at people, not as humans, but as prey. That was a weird experience.
.
.
.
HELLTER: Oh wow. That's method acting at it's best. Can you tell us who your character is and what The Wrong Friend is about?
JARED: I play the role of Chris Andrews. On the surface, he seems like a great guy, but as the movie goes on, the other characters realize there's something deeply wrong with this guy. This was one of my most challenging roles to play because I had to find parts of myself that could relate to such a dark, manipulative, malevolent, and psychopathic high schooler.
.
.
.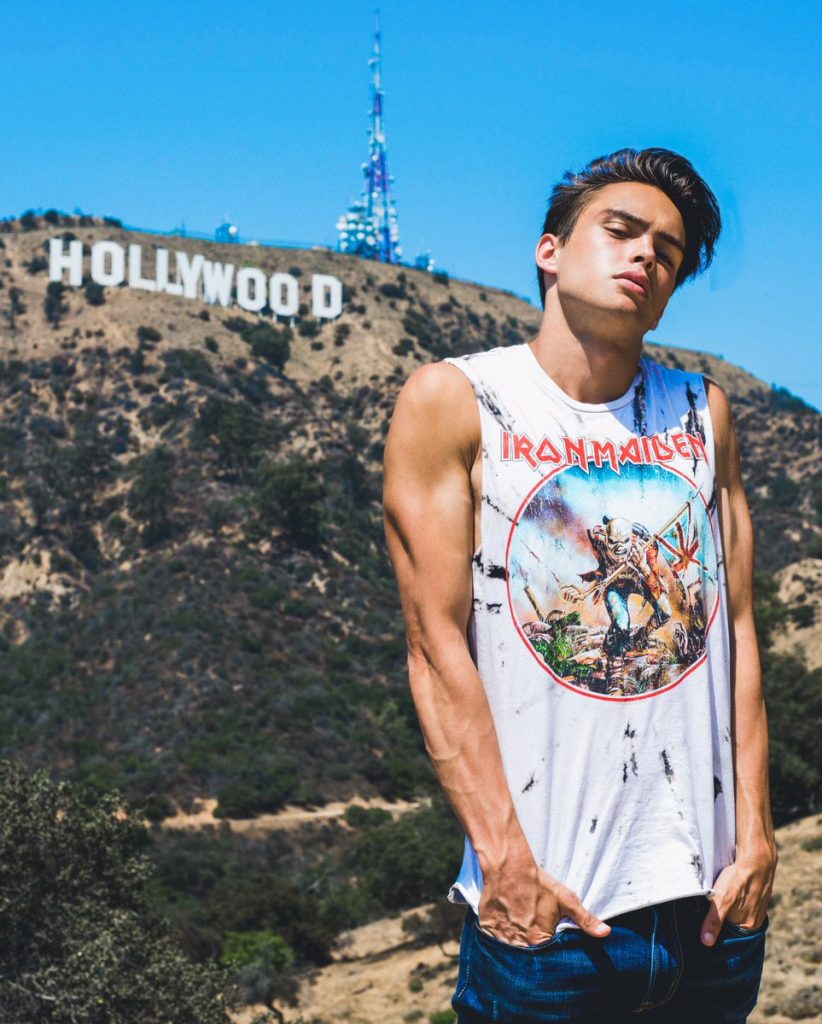 .
HELLTER: What's your favorite scene from The Wrong Friend?
JARED: I'd say it's the ending of the movie where I *SPOILER ALERT* hold Riley's mother, played by Galyn Görg, hostage. It felt almost cathartic to go so nuts in a scene and to let all the crazy, dark energy fly.
.
.
.
HELLTER: Sounds like an amazing scene. Can't wait to see it. Any cool stories to share about working behind the scenes on either Turnt or The Wrong Friend?
JARED: Before we were done shooting Turnt and before it was released, the whole cast and crew held a screening of the first 2 episodes. The collective excitement of the audience as we were watching our hard work on screen for the first time was something I'll never forget.
.
.
.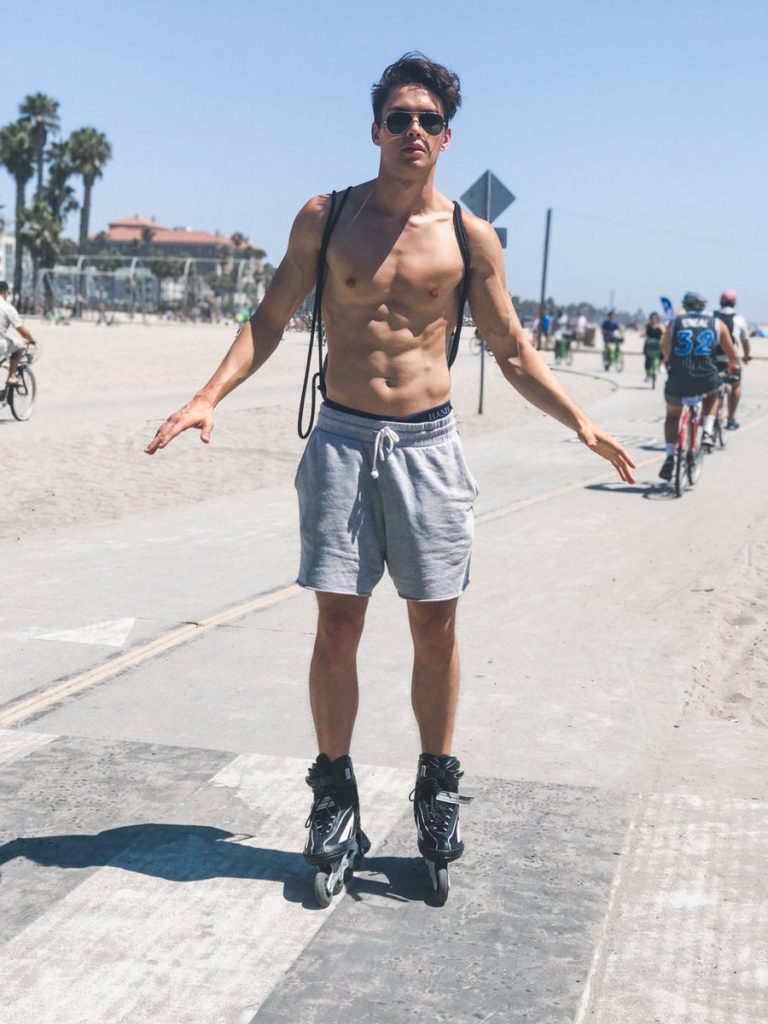 .
HELLTER: How does it feel to be a young rising star with success of Turnt and The Wrong Friend?
JARED: It feels empowering knowing that all my hard work with acting and modelling is paying off. Being called a "rising star" makes me bashful every time.
.
.
.
HELLTER: Nothing to feel bashful about. You are such an amazing talented guy. You really are a rising star. Are you getting used to having fans follow you and recognize you from your show and films?
JARED: Thank you and Not quite yet, but I love it any time someone recognizes me on the street. It inspires me to work even harder and continue to tell stories.
.
.
.
.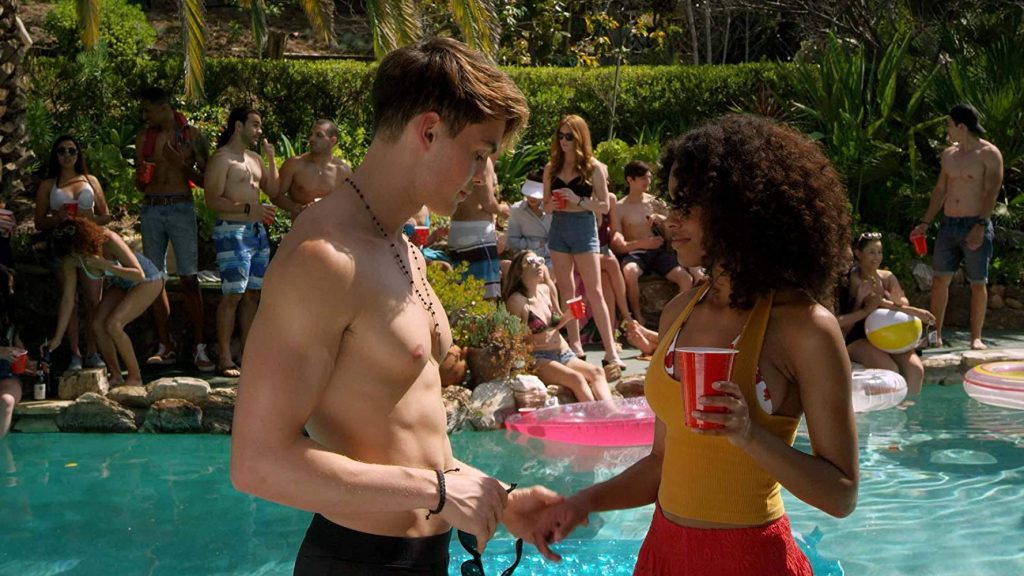 .
HELLTER: Nice. What are your thoughts on social media and promoting yourself on it?
JARED: I think it's very helpful for getting yourself out there, but draining. I try to get all my posts up and then shut my phone off.
.
.
.
HELLTER: Yeah, promoting yourself on social media is the hard part. You have to hope someone sees it and likes it. Do you like horror films and if so, what are some of your favorites?
JARED: I would like them a lot if I wasn't so scared of them. I recently watched 'The Nun' to prepare for an audition and I could barely get through half of it. I was covering my eyes and ears the entire time. I can't handle jump scares very well. However, one of my favorite horror movies is 'The Shining'.
.
.
.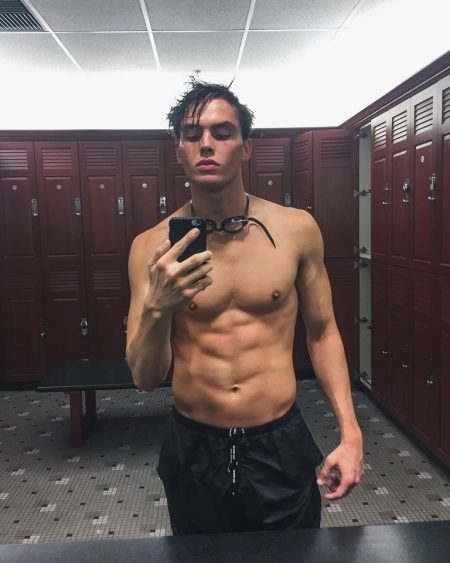 .
HELLTER: I love The Shining. You have good taste in horror films. Anything else you want to discuss or promote, any films coming out?
JARED: Yes! My first feature film I was the lead in, 'Before the Dawn' is currently in post-production and hopefully will be released before the end of the year. Essentially, it's a love story. It just happens that it has the added complication of being between a teacher and student. Definitely a controversial topic, but it happens. You see it in the news all the time. We certainly don't condone or glamorize it, but we wanted to explore the 'why', and what circumstances can push these 2 characters towards each other. Keep an eye out for that!
.
.
PART 2 OF THE INTERVIEW WITH JARED. JUST A COUPLE QUESTIONS BELOW. I DIDN'T FIND OUT HE WAS A GAMER TILL AFTER THE INTERVIEW, ONLY A COUPLE QUESTIONS BELOW:
.
HELLTER: I read you're a big gamer? Are you an Xbox One guy or PS4 guy and why?
JARED: Yes! I used to play way too much when I was younger. I have played on and owned Xbox One, Wii, Gamecube, Xbox 360, PS2, Nintendo 64, Gameboy, PSP, and PS4 in my life so I prefer whichever one carries the game I want to play at the moment.
.
.
HELLTER: What are some games you're currently playing and like?
JARED: I am actually playing the original Red Dead Redemption for the first time to prepare for Red Dead Redemption 2.
.
.
HELLTER: What are some of your favorite games of all time and why?
JARED: My favorite games are Need for Speed: Underground 1 & 2, Need for Speed: Hot Pursuit 2, Call of Duty 4, Modern Warfare 2, Battlefield: Bad Company 2, all the Mario Karts, Super Smash Bros, and probably many more.
.
.
.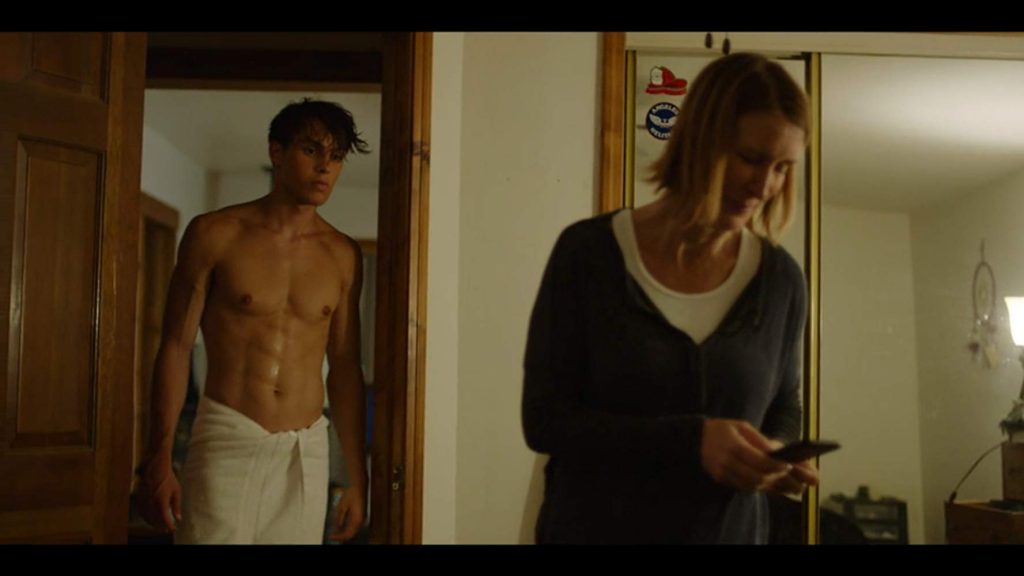 .
..
Natalie and Scott confess their hookup to Kat, but her reaction surprises both of them. Gabe faces the aftermath of his surprise coming out party.

Posted by Turnt on Wednesday, August 29, 2018
.
.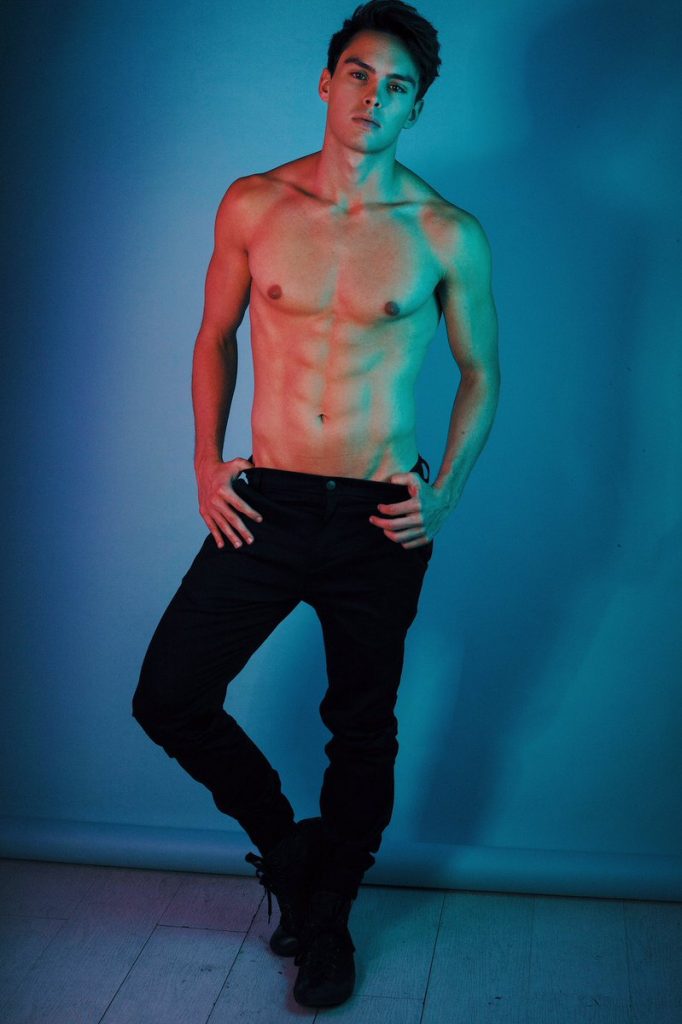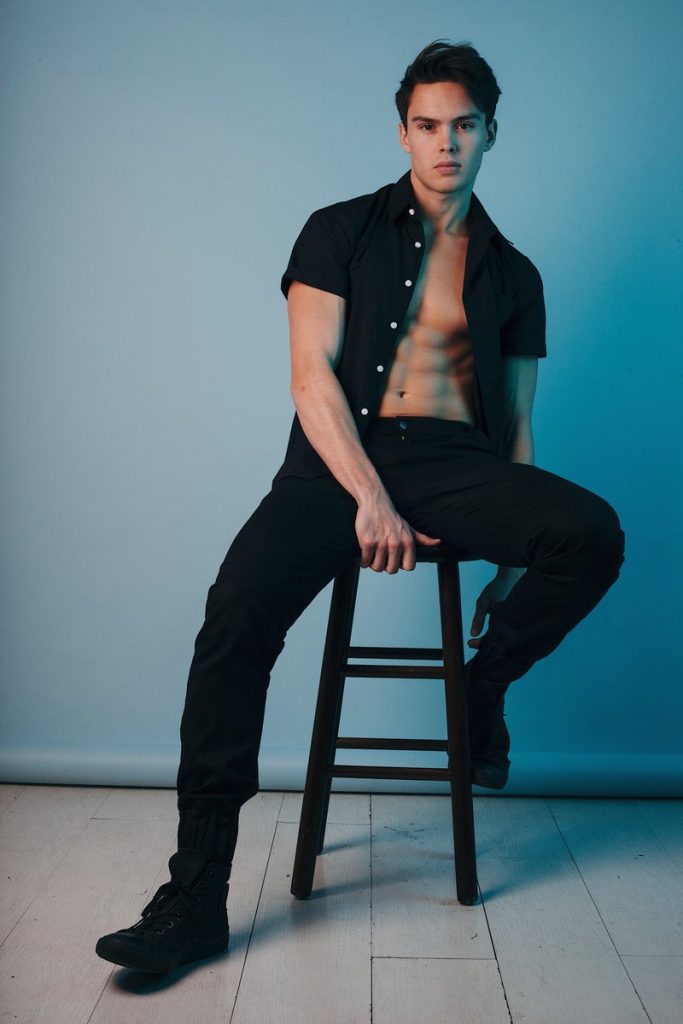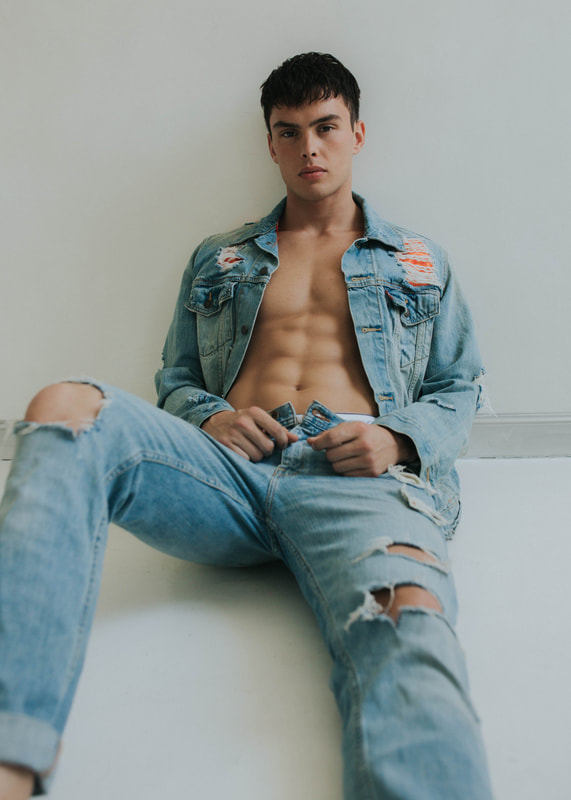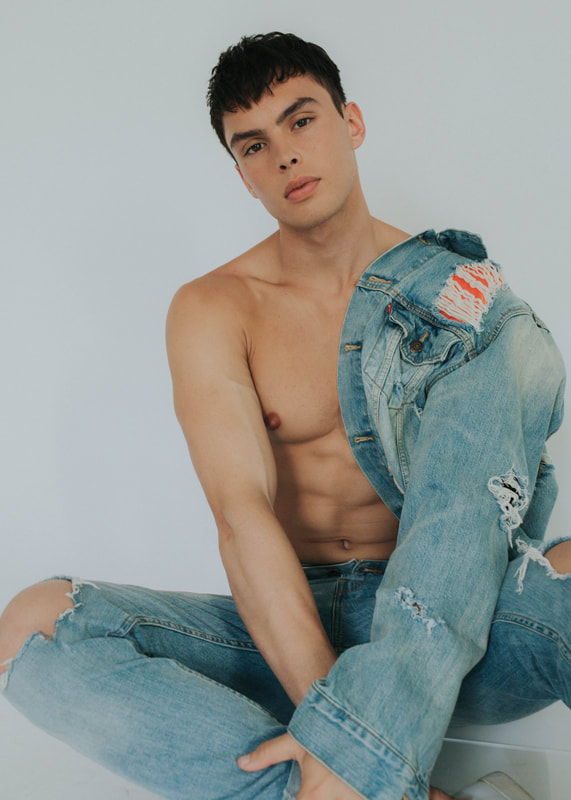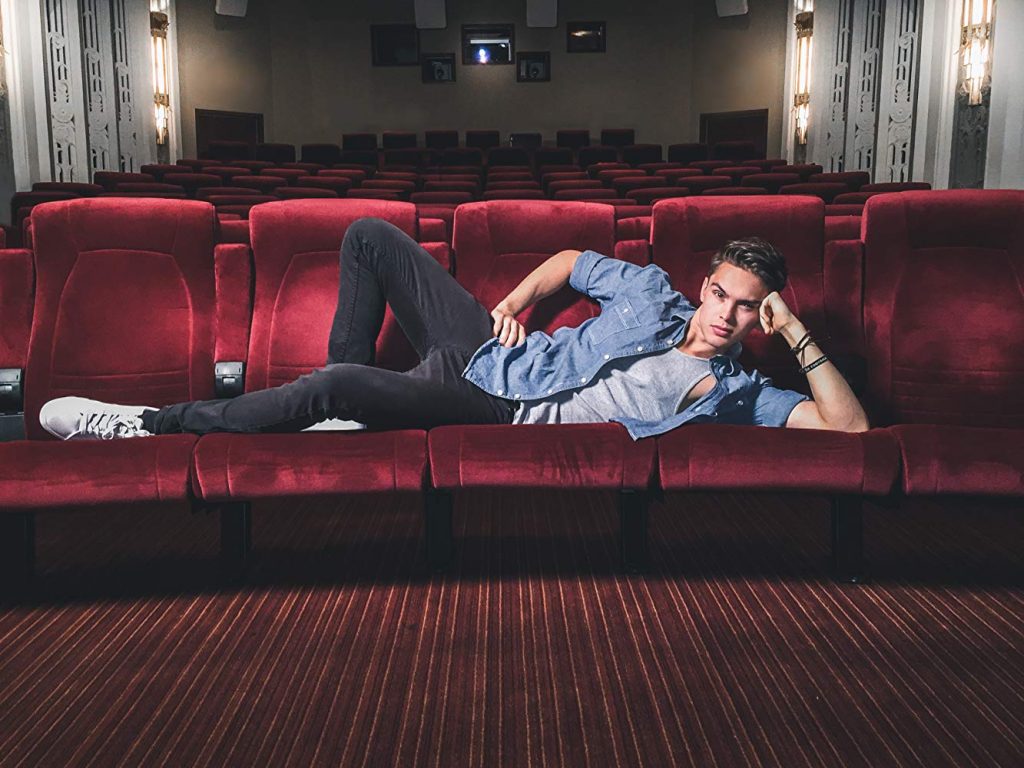 .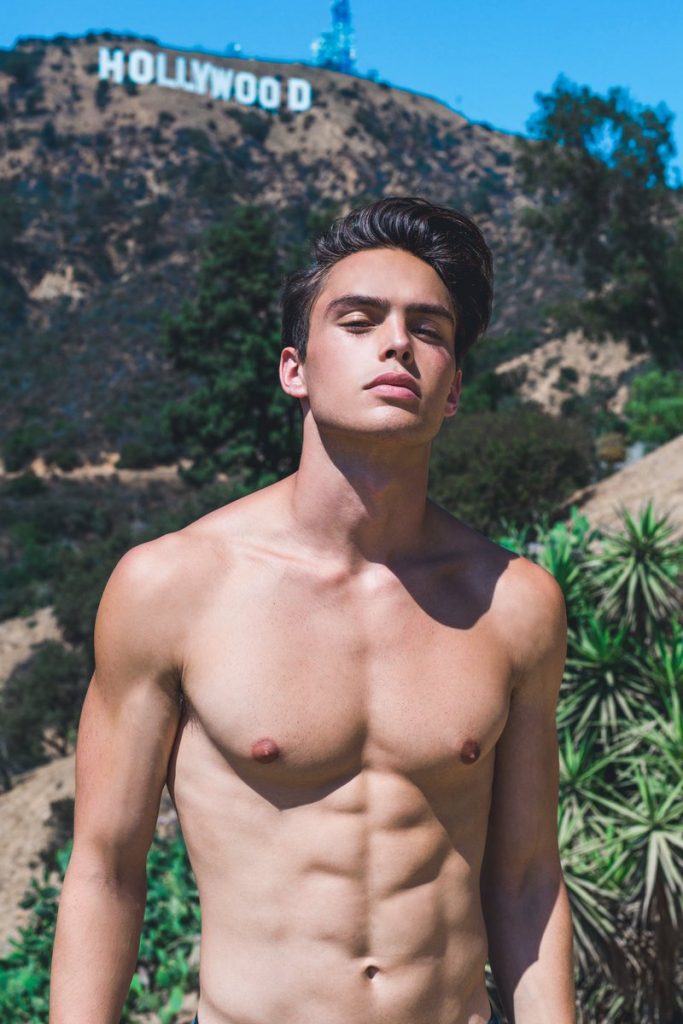 ---