---
Women of Horror: Izzy Lee (Horror Author)!!
---
Author Izzy Lee tells Gruemonkey what it means to her to be a Woman of Horror:
.
Being a woman has never been a good time for me. I've gone through a lot, and so have the other women on the rest of this planet. I use my anger to make a sort of "sense" to things, and as a result, I write and make films. I work mostly within the horror genre because I've always been drawn to it ever since I was very young, but I also find the genre a comforting place. Horror is the greatest place to explore dark themes and emotions, and I love the catharsis that can be achieved.
.
On the festival circuit now, I'm touring with Rites of Vengeance, which is about a trio of nuns who discover a bad priest within their midst and decide to do something about it. The other short I've got playing is a horror comedy called My Monster, in which an interdimensional creature stalks a woman—for blood and cuddles. I've got two short stories in brand-new horror anthologies. "I Did it for the Art" is in FRIGHT INTO FLIGHT, written by 100% women, and "Famous Last Words" in LOST FILMS, which is themed around exactly that. They're both so interesting, and I'm quite proud to be in these books.
-IZZY LEE
.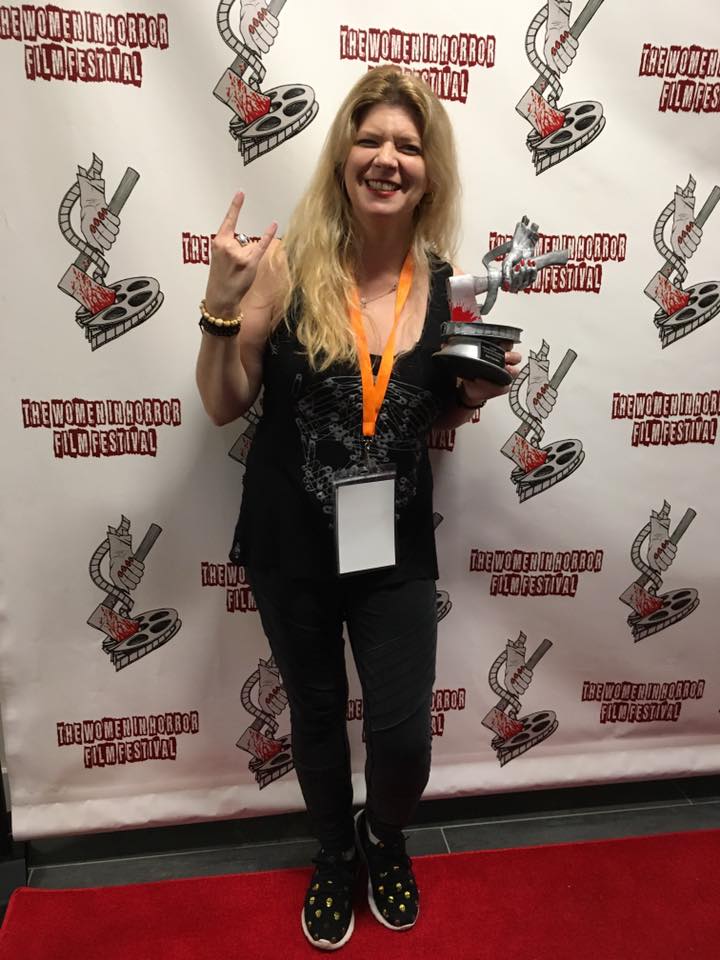 .
---