---
ARCHIE COMICS Announces 2 New Spooky Riverdale Series!!
---
Archie Comics has got very popular with new fans with the supernatural ever since Afterlife. That was followed by Vampironica, featuring Veronica Lodge as a vampire, and Jughead: The Hunger, which showed the adventures of Jughead as a werewolf. Coming in 2019 are Blossoms: 666 and Jughead: The Hunger Vs. Vampironica.
The first series is supposed to come to us in January of 2019, when the five-issue Blossoms: 666 hits comic book shops. Written by Cullen Bunn, along with artists Laura Braga and Matt Herms.
.
.
this mini-series portrays Cheryl and Jason Blossom are a pair of seemingly normal kids in Riverdale. They're wealthy, popular and likeable, but they also harbor a deep, dark secret: one of the Blossom Twins is the Anti-Christ. But neither one knows which of them is the Anti-Christ, and both want the title! 
.
.
Blossoms 666 is the beginning. Later in 2019, Archie Comics will release Jughead: The Hunger Vs. Vampironica. Written by Frank Tieri and artists Pat and Tim Kennedy. It's about Veronica vs Jughead.  Frank Tieri says this: "In the world of Jughead: The Hunger, vampires do not exist, having been wiped out by the werewolves," Tieri said. "In the world of Vampironica, it's the opposite…there are no werewolves, as vampires reign supreme. So what do you think will happen when these two worlds collide? All. HELL. Breaks. Loose. (Maybe quite literally!)."
Jughead: The Hunger Vs. Vampironica doesn't have a release date yet but most likely will come out in 2019. 
.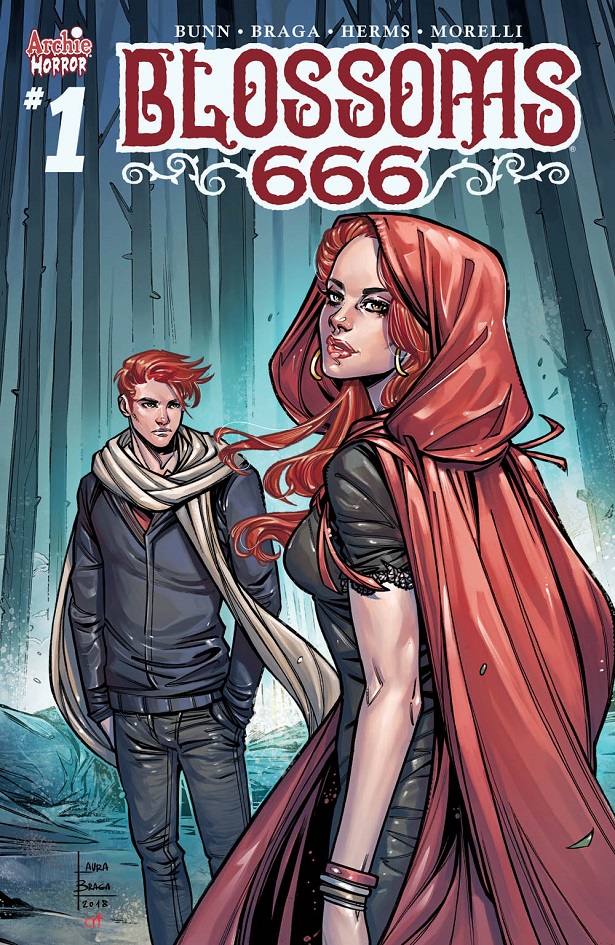 ---