---
Robert Englund recreates a iconic photo as Freddy Krueger for Goldbergs!!
---
We have a new look at Robert Englund who is back as Freddy Krueger for the first time in 15 years. Freddy is coming back for a special episode of The Goldbergs and ABC has released a new promo photo.
The image shows Robert Englund returning as Freddy Krueger coming up behind The Goldbergs star Wendi McLendon-Covey, with his forearm wrapped around her neck. This serves as a recreation of the iconic press photo that featured Englund with A Nightmare on Elm Street franchise star Heather Langenkamp, who plays Nancy. Robert Englund has been very clear that he has no desire to do another movie as Freddy Krueger. ABC managed to get Robert as Freddy for their upcoming Halloween episode of The Goldbergs. Creator Adam F. Goldberg teased fans prior to the announcement.
The Halloween episode of The Goldbergs is titled Nightmare on Elk Avenue and will air this fall. 
.
https://twitter.com/TheGoldbergsABC/status/1043206792740777985
.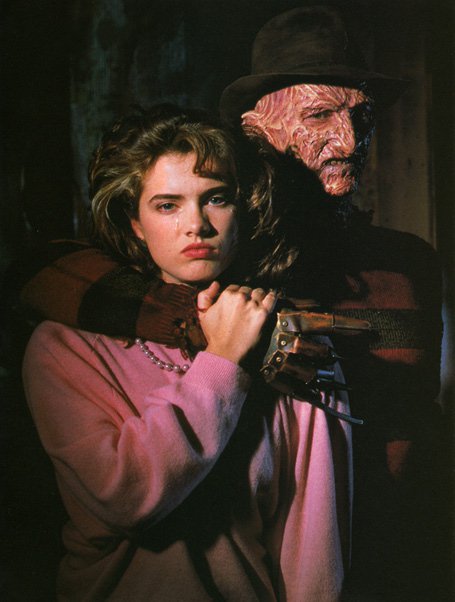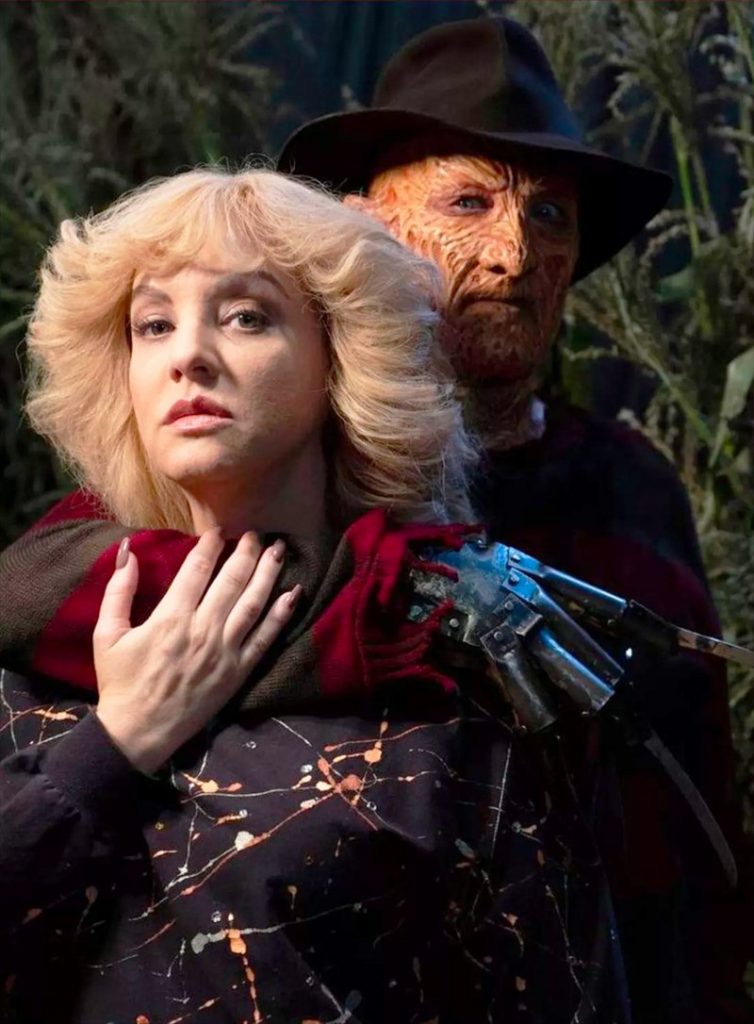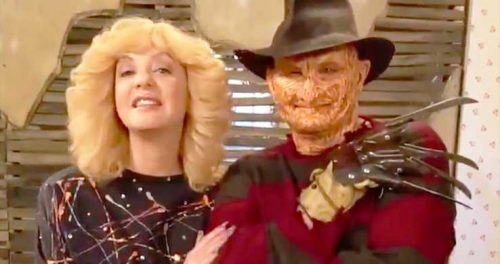 ---