Hellter Interviews Rudy Martinez (Dear White People)!!
---
Hellter Interviews Rudy Martinez (Dear White People)!!
---
Today we are honored to be interviewing the star from hit tv series Dear White People, the talented Rudy Martinez. Most photo's by Ryan West.
"Dear White People" is dramedy series on

Netflix

based on the 2014 film of the same name, which follows a diverse group of students at a predominantly white Ivy League college, who are navigating various forms of racial and other types of discrimination.

Martinez

plays the character

'Wesley Alvarez'

, who is a love interest for

Lionel (DeRon Horton)

in season 2, which premiered May 4, 2018.
Check out the trailer featuring Martinez: https://youtu.be/UbCQsA1g3K0
In addition,

Martinez

recurs on The CW's "Jane The Virgin" as '

Rudy the P.A.

'and is best known as

'Marty'

on the NBC series

"Heartbeat".

Additional acting credits include: ABC's "Speechless",

Disney's "Good Luck Charlie", Nickelodeon's "iCarly"

and the film "Senior Moment".
Martinez was born and raised in Los Angeles, CA. He fell in love with acting at a young age and joined the drama club at

South Pasadena High School.

He went on to attend college at

UC Santa Barbara

and earned a BFA in Acting. In his senior year, he earned an undergraduate research grant to do a self study of anything he desired and chose puppetry. The research culminated into a short play that he wrote and directed, using different forms of puppetry.   
Martinez

started in the entertainment business during college, after mass mailing his headshot and resume to various agents. Soon thereafter, he was contacted by a few agents and ended up being signed by an agent at the former

ACME Agency

. After being signed with an agent during college,

Martinez

hit the ground running as soon as he graduated. While waiting for his agent to call with auditions that first summer,

Martinez

face painted at children's birthday parties. He went on to book his very first professional acting job as a host job for the

Disney Channel,

where they flew him to

Disney World

to interview young celebrities and talk about the newest rides.   
Along the way,

Martinez

performed with theater companies in Southern California including the

Independent Shakespeare Company

. He is a member of the

Actor's Equity Association

and advocates for diversity in theatre and on-screen. He and his husband have set up a scholarship at UCLA, to benefit

LGBT

writers in the school of Theatre & Film. In addition,

Martinez

donates to The Odyssey Project in Santa Barbara, which seeks to change the lives of incarcerated youth through theatre. M

artinez

is currently gearing up for the theatre run of "Wood Boy Dog Fish" as

Wood Boy

at the

Garry Marshall Theatre

in Los Angeles, CA.
When not acting,

Martinez

loves to play the ukulele and dabbling in song writing. He is a self proclaimed "geek" and is a huge fanboy for Harry Potter, 'Power Rangers and Steven Universe.

Martinez

stays active by riding his skateboard, running and doing yoga. When he has a free moment, he loves to restore old furniture, visiting flea markets and antique shops and shopping for vintage clothing.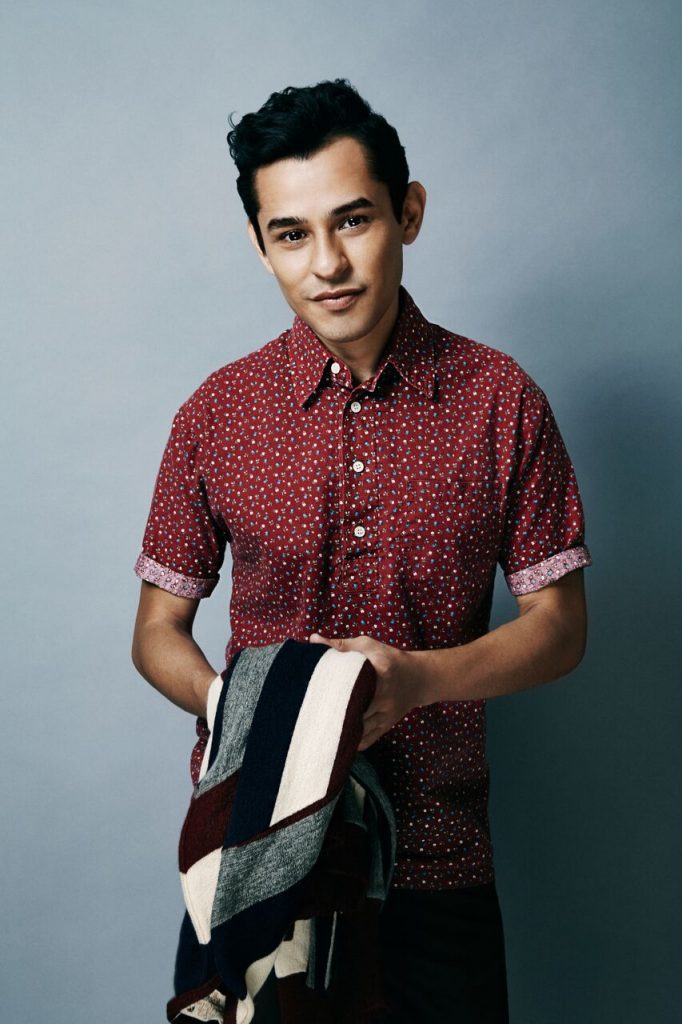 HELLTER: Welcome to Gruemonkey Rudy, it's a pleasure for you to be our guest. Let's jump right into it. How did you land your role in Dear White People and what is the show about?
RUDY: Thanks for having me! After my initial audition for Dear White People, the casting director and producers wanted to bring me back for a chemistry read with one of the actors. I was actually at wedding in Portland so I had to cut my trip short. There's a superstition in Hollywood that if you book a trip, you'll land a role or get a big audition and sure enough that happened! But I'm glad it happened because it was already one of my favorite shows. The show centers around a college radio show called "Dear White People" that Sam uses to address racial issues on campus.
HELLTER: Describe who is Wesley Alvarez on Dear White People and his importance as a LGBT character on the show with Lionel as his love interest?
RUDY: Wesley is a philosophy major at Winchester University. He's into Anime and video games, and a self-proclaimed geek, just like Lionel. They both end up at a Pride Night party on campus alone. Because they are both kind of book nerds and comic geeks, they don't really fit in with the other popular circles of LGBT kids on campus.  I think that goes to prove a point that Justin, the creator of the show, is trying to make. There are subset and groups within every community, and eventually you'll find your tribe.

HELLTER: What is your favorite moment on set for the show and your favorite episode and why?
RUDY: I think my favorite is episode 6! When we all got the script for that episode it had an entirely different ending. So, when we showed up to the table read, there was this great moment when we thought the script was ending but it was a shocker to read the actual ending which was a big surprise. People got very riled up about it, in a good way!  It's also just such a funny episode and I love the character of Brooke, played by Courtney Sauls. She's so funny!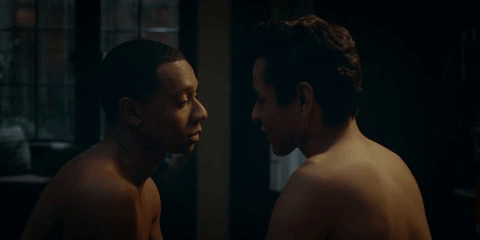 HELLTER: Any bloopers or funny incidents that you can recall that happened on set for Dear White People?
RUDY: There was one scene where we had to eat french fries. Of course, they were cold and they didn't taste very good, and for some reason they were making everyone gassy. Someone would always burp during the scene and we had to start over. It took forever to film and we had to keep eating those fries! Sorry, that's kind of a gross story but in the moment it made us all laugh.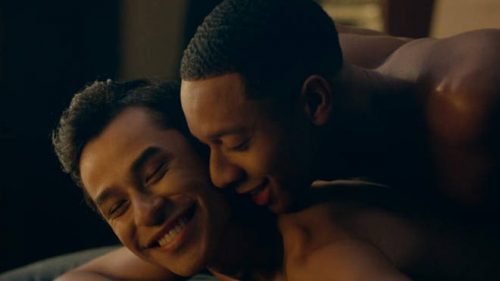 HELLTER: (Laughs). It's all good. It's a good story. The show touches on Cultural Differences for sure, are you drawn to shows with current social relevance and why do you think people are drawn to the show?
RUDY: I think Dear White People starts a discussion about some of the social issues that are prevalent right now. When you're done watching the show, you can't deny that it made you think of issues you may not have paid attention to before, and hopefully it made you laugh and even cry along the way too. I'm drawn to shows like this because I want to be entertained, but I also don't want to be left behind in a discussion about issues that affect all of us.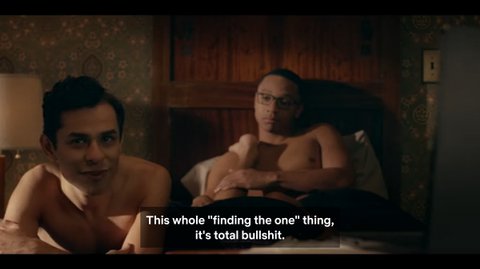 HELLTER: What are your thoughts on the production of Wood Boy Dog Fish and your lead role in it?
RUDY: I was thrilled to be a part of Wood Boy Dog Fish! I performed in the workshop version back in 2015, so I was preparing to audition for the full production at the Gary Marshall Theatre when I got a call saying they offered me the part of Wood Boy. The show is a much darker version of Pinocchio. It's kind of like a debauched carnival. One of the main themes of the show is facing your fears and in order to do that, Wood Boy has go into this spooky dark ride called The Dogfish Adventure Ride. It was really a magical production.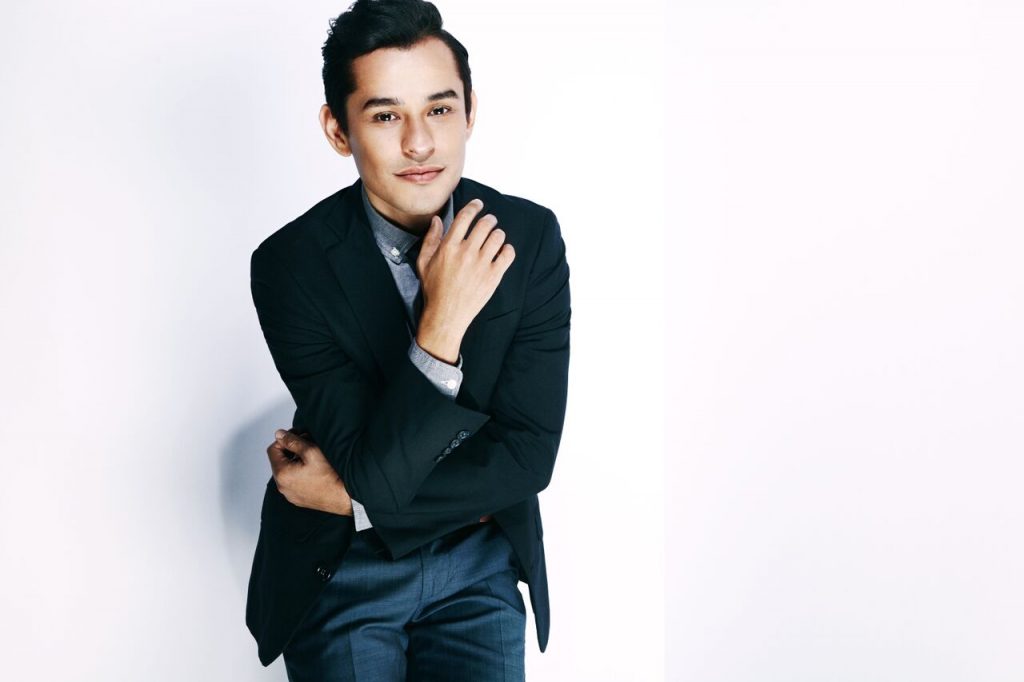 HELLTER: Is the role a big challenge for you?
RUDY: It was a huge challenge for me because I spend the whole show puppeteering a child-sized puppet. I'm covered all in black and you can hear my voice but all you see is this little creepy puppet walking around the stage. It's quite surreal! It's a lot of hard work to learn puppetry, but the payoff is that you can make the puppet so life-like and really freak people out.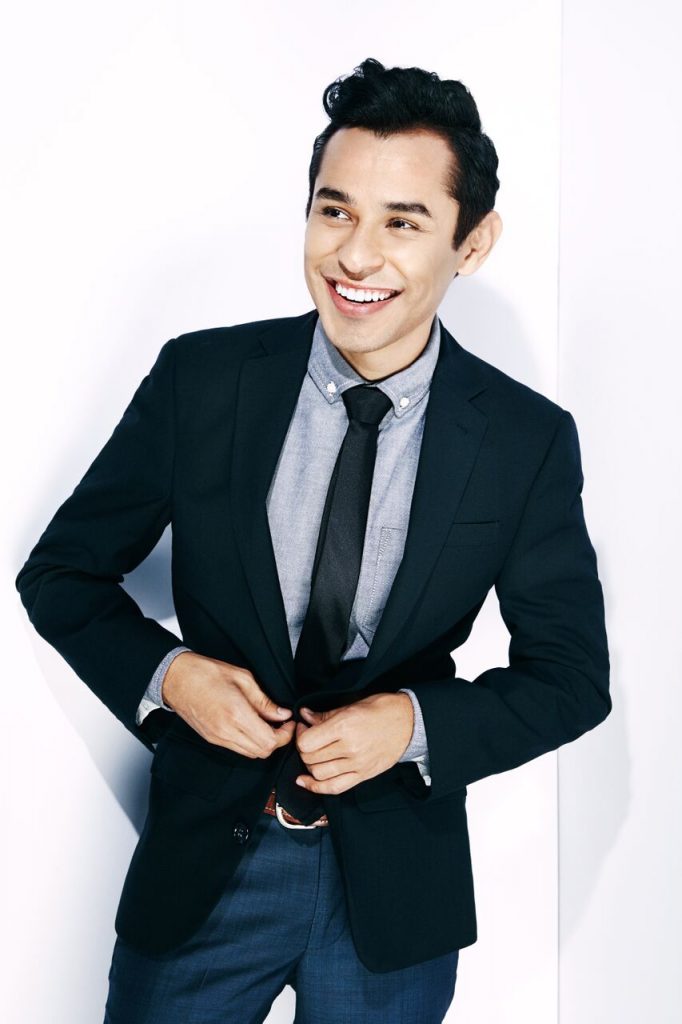 HELLTER: What drew you to Puppetry?
RUDY: I was in college watching The Muppet Movie with some friends and it occurred to me that it doesn't matter how old you are, puppets appeal to everyone. They just fill you with joy and wonder. I applied for a small grant to study and my friend, actress Christy Escobar, and I produced our own puppet show called "Beginnings".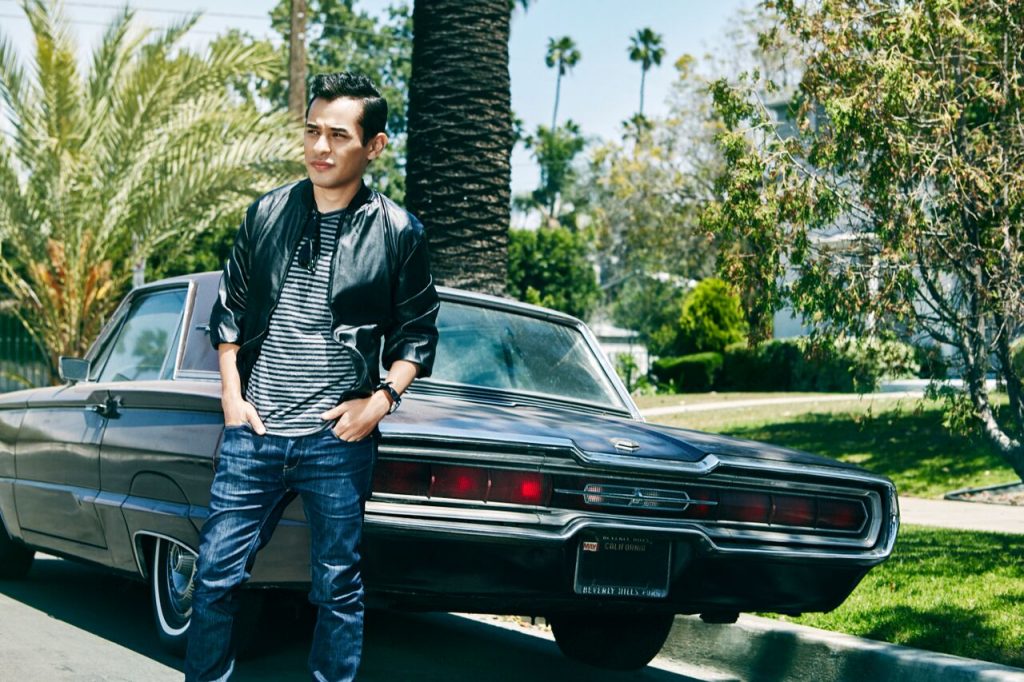 HELLTER: You got your start, your big break was working for Disney as a host where you interviewed young Celebrities. How did that come about for you and your thoughts on your time as a Disney Host?
RUDY: That was my first job in Hollywood and I'll always cherish it. It taught me everything about being professional, and how things work on a set. It wasn't always easy because I remember the director was a very strict guy and he was hard on me to possess a very Disney quality. I had to smile huge and have more energy than naturally possible. But it taught me so much about the business so I'm very thankful for it.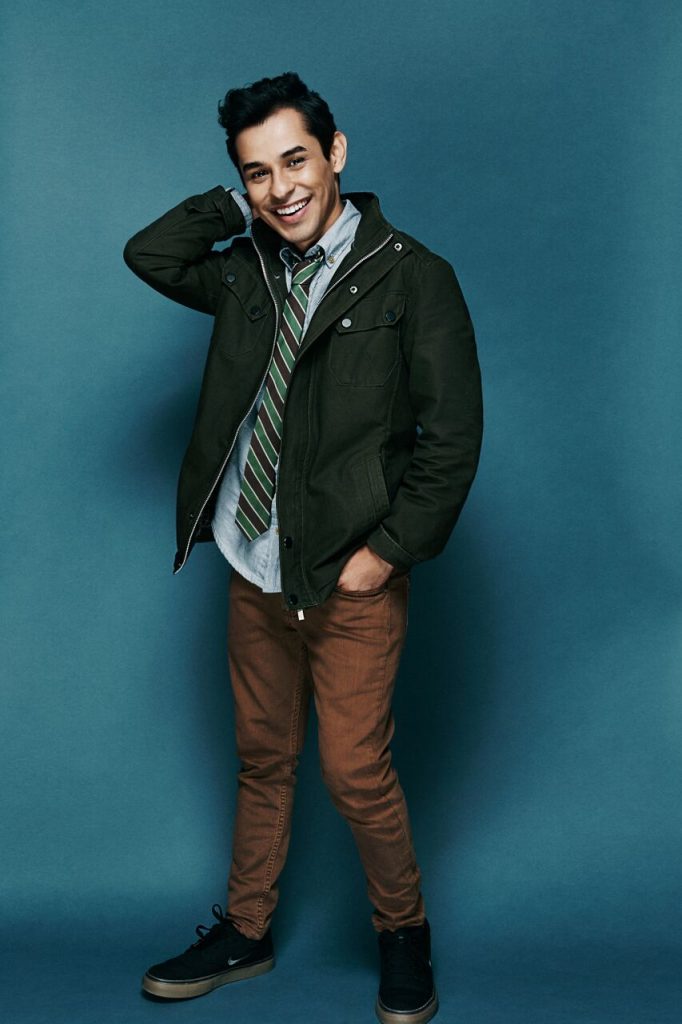 HELLTER: Who was your favorite Celeb that you had the most fun with to interview and why?
RUDY: Jason Earles, who played Miley Cyrus' big brother on Hannah Montana, was fun to interview because I got to go to Disney World and interview him in front of a huge audience. At the time Hannah Montana was huge so they aired that segment on the Disney Channel a lot so I had little kids start to recognize me on the street.
HELLTER: Tell us about Rudy the PA on Jane the Virgin?
RUDY: That's one of my favorite parts that I've played! There's a funny story to it. Originally, my character didn't even have a name. But a lot of my scenes are with Jaime Camil, who pays Rogelio on the show, and he improvises some of his lines. The butt of the joke is that his character yells at my character a lot, so when he had to yell at me he just use my real name, and that's why my character has the same name as me.
HELLTER: How do you juggle going from TV to theater?
RUDY: It can be difficult sometimes. In fact, there was one day when I was on set filming an episode of TV and the shoot went way late. I had to get to a play I was performing in that night and I was so worried the play would have to be cancelled and there would be a lot of angry audience members! Luckily, I got there just on time. I wish I had a better way of balancing the two, but sometimes I find myself flying by the seat of my pants.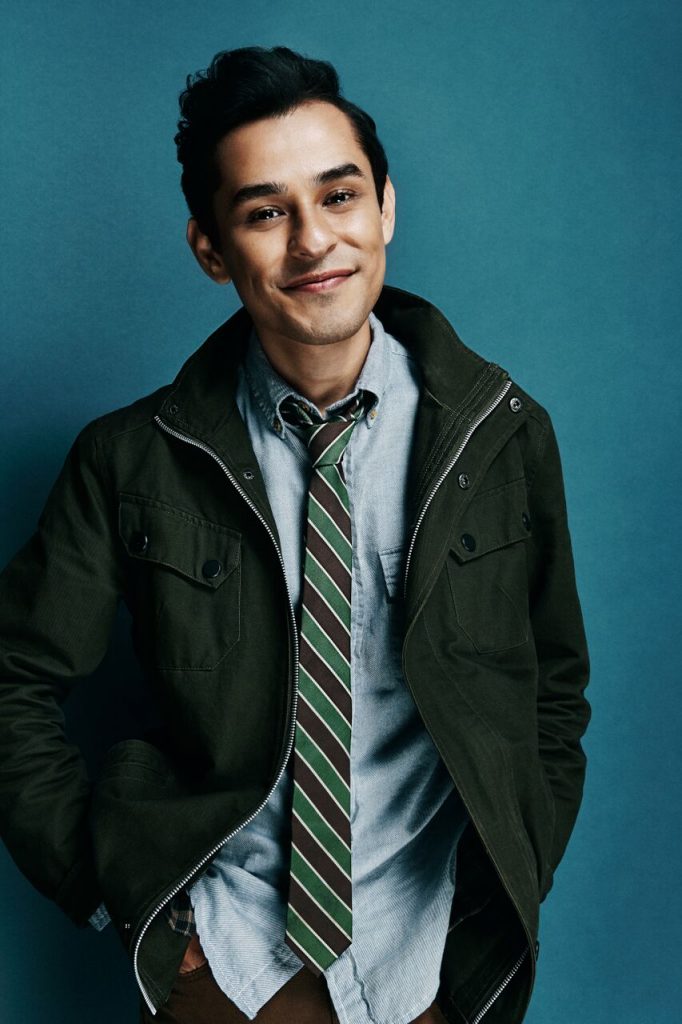 HELLTER: Can you tell us about the scholarship at UCLA that you and your husband set up to benefit LGBT writers?
RUDY: Sure! You know, we looked around at some of the ways that members of the LGBTQ+ community were being treated unfairly. In some states it's still legal to discriminate against people based on how they identify. But we believe that one of the best ways to make a positive change is to create content that changes peoples' perspective on that issue. It's a lot like what Justin Simien is doing with Dear White People. So, we set up a scholarship to help out some emerging writers who are dealing with topics we care about. We wanted a way to encourage young writers to keep doing their best, and putting out social content that matters.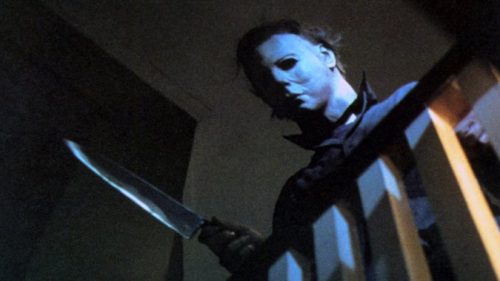 HELLTER: We love horror films on our site. Are you a fan of horror films and if so, which ones are your favorites and why?
RUDY: Yes! I'm a big horror movie fan! Actually, my parents had no parental discretion when I was a kid so they let me watch anything. In fact, they showed me movies like Psycho, The Exorcist, The Shining, The Texas Chainsaw Massacre, The Thing and I think I was traumatized, but in a good way! My favorite horror film of all time is Halloween because I grew up in South Pasadena where they filmed a lot of the movie. As a kid, I would go around to all the filming locations like the original Myer's house and just geek out.
HELLTER: That is so awesome. I still haven't went and saw the location of the Myer's house. Always wanted to. Would you be open to act in a horror film?
RUDY: I would love to do a horror film! I'm waiting for the right opportunity. 
HELLTER: Thank you again Rudy for joining us on Gruemonkey. 
RUDY: Thank you for having me. Was fun.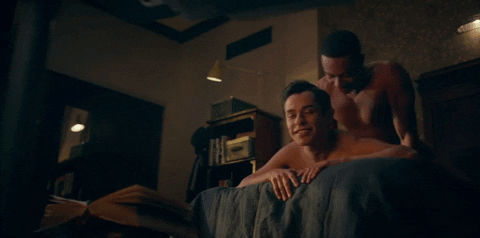 ---