---
Cow Lamp Films' Skeletons in the Closet trailer is here!!
---
Cow Lamp Films announces the World Premiere of Skeletons in the Closet, by Chicago directors Tony Wash and B.A. Lewandowski. 
The World Premiere will be at The Davis Theater and presented in association with Windy City Horrorama, Chicago's homegrown horror film festival. Skeletons in the Closet will screen twice on Friday, September 7th at 9:00pm and 11:30pm at The Davis Theater, 4614 N. Lincoln Ave. A Q&A with filmmakers and cast begins at 10:45pm.
.
Produced by Scotchworthy Productions, Inc., September Son Films, and The Line Film Co, the film was shot in Chicago. Starring: Scream Queen Ellie Church (High on the Hog, Amazon Hot Box) stage actor Adam Michaels (represented by Ravenswood's Big Mouth Talent) and Elizabeth Stenholt (Peter Pan: A Musical Adventure at Navy Pier).
.
.
It's a horror anthology television series featuring The Widow and her dead husband, Charlie.Their number one fan, a 11-year-old named Jamie, never misses an episode. With her parents out for the evening, Jamie sits down in front of the tube to devour the delectable terror, but her favorite Friday night freak show is constantly interrupted by her annoying new babysitter, Tina. If they can survive each other, they may be able to survive the night!
.
.
http://skeletonsinthecloset.tv
Tony Wash is an Illinois-based producer/director.  Cow Lamp Films is the Midwest's first and only full-service independent film and television distributor that creates opportunities to indie filmmakers that are difficult to access without the support of large studios. With the help of this establishment, an independent filmmaker can see their film reach audiences through platforms such as Netflix, Hulu and iTunes. Cow Lamp Films also offers visual marketing services to ensure each film's poster and trailer represent the film in the most effective manner. Cow Lamp Films has the industry network of its 32-year-old parent company, Questar, Inc. www.cowlampfilms.com Tickets can be purchased at https://www.brownpapertickets.com/event/3584895
.
.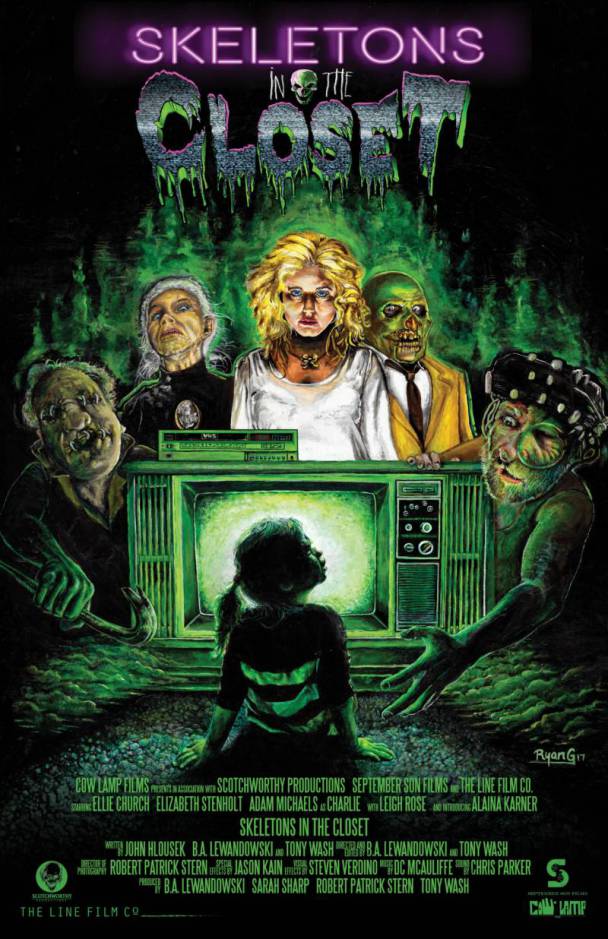 ---