---
Fantasm Media Releases Linnea Quigley Issue!!
---
FANTASM PRESENTS magazine is excited to dedicate its second issue entirely to Linnea Quigley!
From her early days in cheeky flicks like Charles Band's FAIRY TALES to her memorable appearances in movies SILENT NIGHT, DEADLY NIGHT to her iconic turns in pictures like RETURN OF THE LIVING DEAD and NIGHT OF THE DEMONS, no one has more charmingly navigated the changes in independent genre filmmaking than actress and horror icon Linnea Quigley.
Linnea's story goes beyond the silver scream however, and FANTASM PRESENTS #2: LINNEA QUIGLEY is a testament to her positive outlook, kindness, endurance in the face of professional and personal setbacks and unyielding desire to keep evolving her craft.
.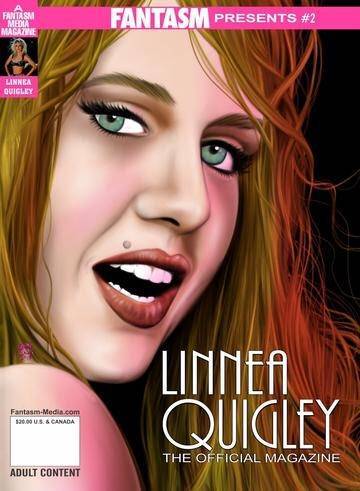 ---