Gruemonkey's Mark Mackner Interviews Larry Cohen!!
---
Gruemonkey's Mark Mackner Interviews Larry Cohen!!
---
This week we had the honor of having Larry Cohen on the show with us. Mark conducted this in depth discussion about some of our favorite films that he had written/directed.
Larry is an amazing director, writer, and producer. He has made some classic film that are still talked about and watched to this day. His credits start back from 1958 till now. He wrote and directed the classic horror film from the 70's about a demon baby called It's Alive, the sequel It Live Again, and It's Alive 3. He wrote and directed a 80's gem that became a cult classic called The Stuff and Return to Salem's Lot. He is the man responsible for Maniac Cop 1, 2, and 3 and the remake coming out. He wrote one of the Body Snatchers films.
Currently he is promoting a documentary about his life called King Cohen: The Wild World of film maker Larry Cohen. A feature length documentary on the acclaimed work and eclectic career of maverick filmmaker Larry Cohen (BLACK CAESAR, GOD TOLD ME TO, Q THE WINGED SERPENT, THE STUFF, PHONE BOOTH).
.
.
---
.
.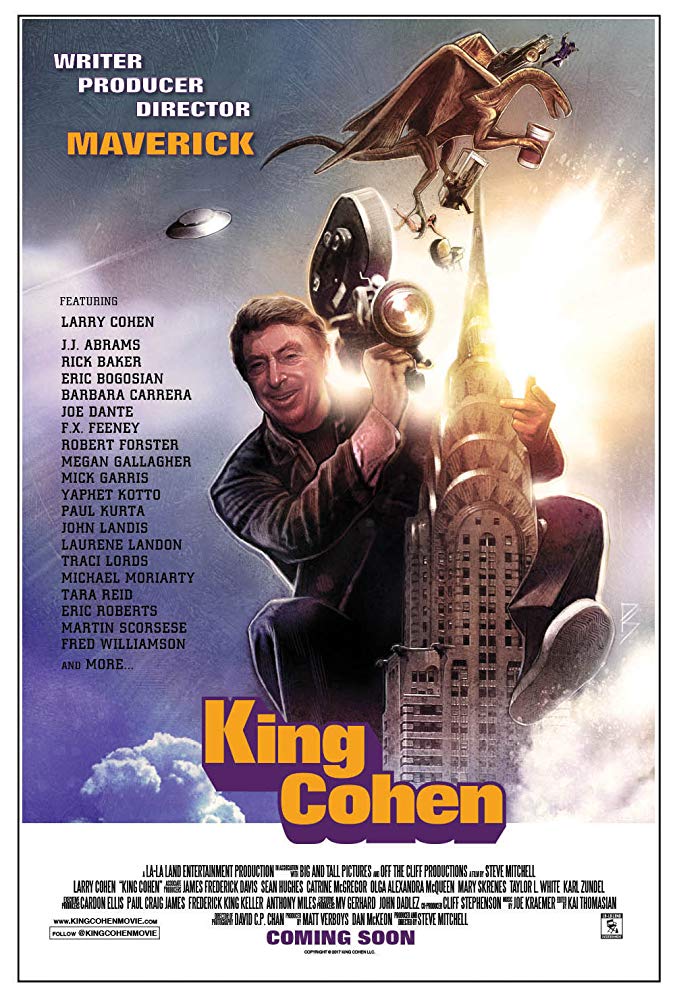 .
BELOW IS THE INTERVIEW WITH LARRY COHEN:
.
---