---
TOP TEN HORROR HOTTIES – WHO DIDN'T MAKE IT!! From Gruemonkey's Andrew Eltham-Byers!!
---
Here are the Top 10 Horror Hunk Hotties Who died in Horror Films:
.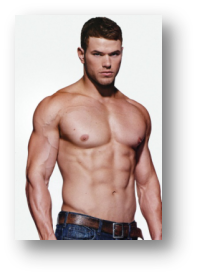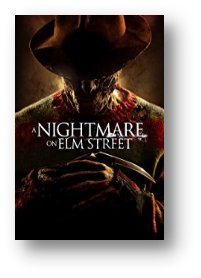 .
Kellan lutz:
Lutz starred in many high profile roles like the Twilight saga, Expendables 3 and more, but in 2010 delved into the horror world in the remake of 'A Nightmare on Elm Street'. Lutz played Dean Russell and had his throat slit by Freddy in his dream. Causing his to slit his own throat in reality.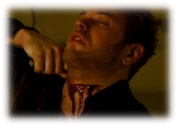 .
.
.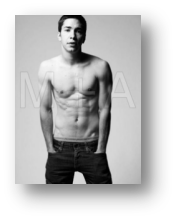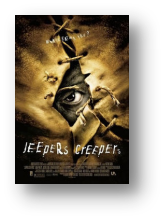 .
Justin Long:
Justin is famed for playing the geeky (slightly awkward) characters – in 2001 Justin fell victim to Jeepers Creepers. Having his eyes removed at the end of the film.

.
.
.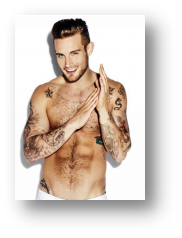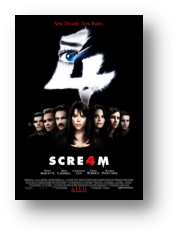 .
Nico Tortorella:
Nico is the stars in the hit TV series 'Younger' but in 2011 appeared in Scream 4. Nico played Trevor Sheldon and was shot by the killer (Emma Roberts) in the penile area and then in the head.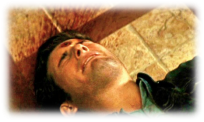 .
.
.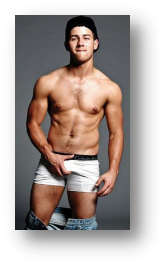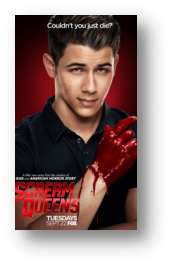 .
Nick Jonas:
Not the most obvious choice for a horror star, having not actually ever starred in a horror film. But in 2015 Nick took on the role of 'Boone' in the horror television series 'Scream Queens' where he met his demise when actress Lea Michelle disguised as the red devil killer stabs Boone through the chest.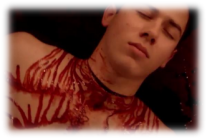 .
.
.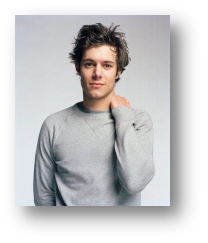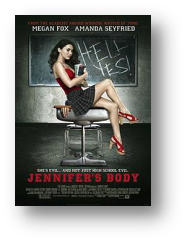 .
Adam Brody:
Adam was the star of the early 00's TV smash 'The OC' before appearing in the horror 'Jennifer's Body' starring Megan Fox in 2009. Adam was murdered by Amanda Seyfried's character being stabbed to death with his own hunting knife. Adam went on to appear in many big hollywood films such as 'Mr and Mrs Smith', 'CHIPS' and in 2011 returned to horror in 'Scream 4' playing Deputy Hoss, where he is stabbed in the back by Ghostface.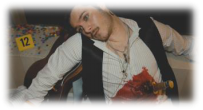 .
.
.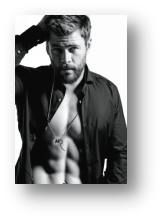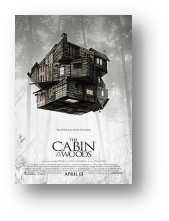 .
Chris Hemsworth:
Chirs Hemsworth become a true A-lister (THOR / Avengers) not long after the horror movie 'The Cabin in the Woods'. Chris's final moments saw him driving his motorcyle off a cliff to his death!
.
.
.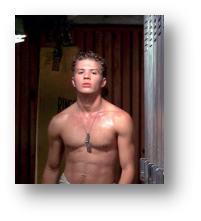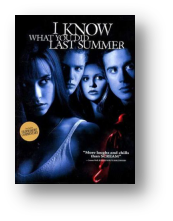 .
Ryan Phillippe:
Ryan the 90's heart throb starred in the beloved 90's slasher "I Know What You Did Last Summer". Barry (his character) was sadly dispatched by the hook wielding killer whilst witnessing a beauty pagent on a balacony.
.
.
.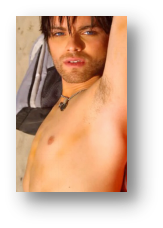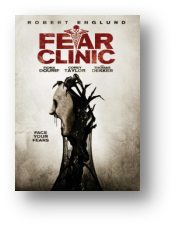 .
Thomas Dekker:
Thomas was the star of the 2008 TV spin off ' Terminator; Sarah Connor Chronicles'. He was later cast in the 2010 remake of the classic horror 'A Nightmare on Elm Street'  where he was killed by Freddy in his dreams. Thomas also appeared in 2015's 'Fear Clinic' where is character was also killed by Fiona Dourif.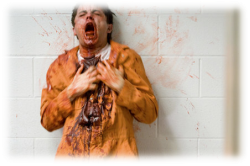 .
.
.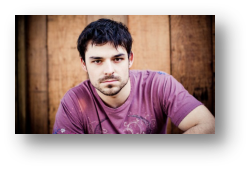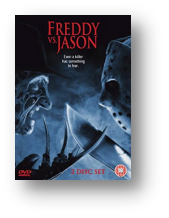 .
Jesse Hutch:
Jesse has starred in the 'Butterfly Effect' and lots of TV shows from 'Smallville' and 'Arrow'. In 2003 he appeared in the ultimate crossover movie 'Freddy VS Jason'. Jesse play Trey who was the typical aggressive boyfriend the audience love to hate. Jesse was stabbed repeatedly in the back with a machete before being broken in half when Jason Voorhees snapped the bed he was lying on in half.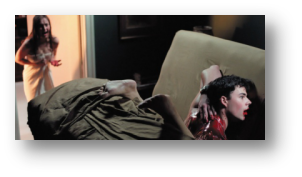 .
.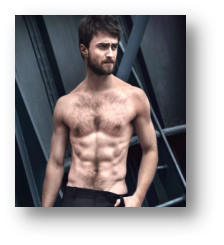 .
Daniel Radcliffe:
Harry Potter himself made our number 1 spot after apearing in x2 horror movies and not surviving either of them. First up ' The Woman in Black' in 2012 – Daniels character is hit by a train attempting to rescue his son leaving him a ghostly spirit. Next up Daniel took on a devlish appearance in the movie 'Horns' in 2013. Daniels demonic self was stabbed and shot several times with a shotgun and later his body turned to stone before breaking apart.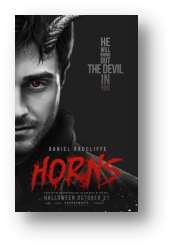 .
.
.
Here are a couple shots of both Nick Jonas, Kellan Lutz, and Ryan Phillippe baring their bottoms:
.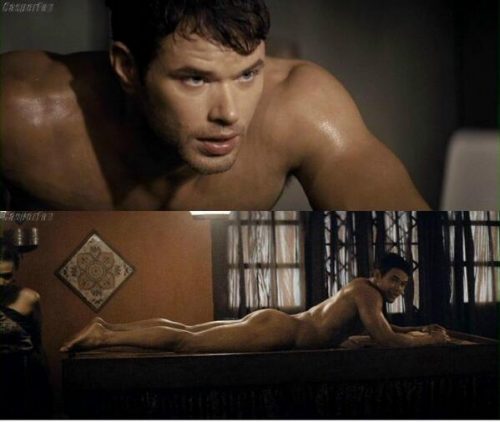 .
Kellan Lutz above, Ryan Phillippe below.
.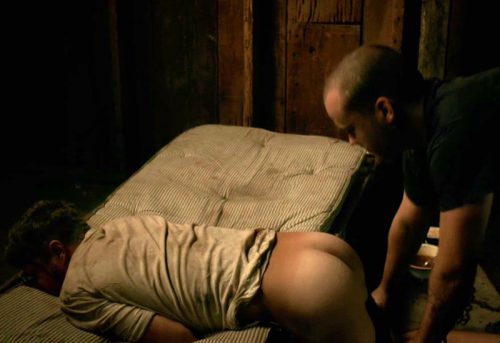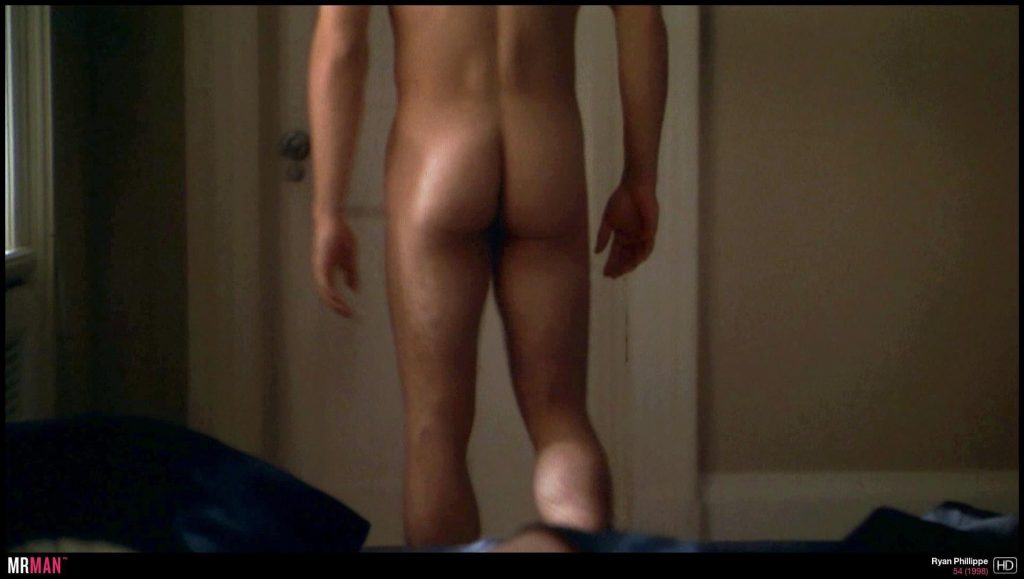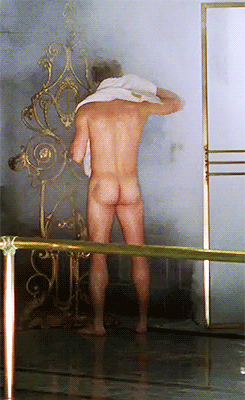 .
Nick Jonas below
.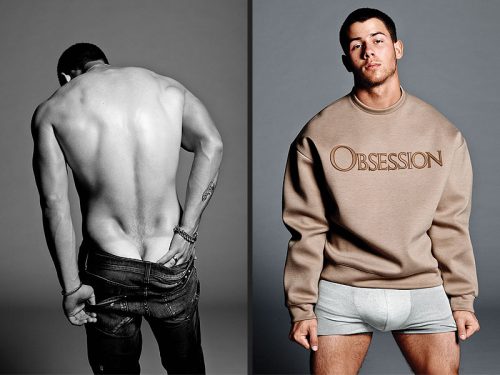 ---