---
Rob Zombie and Marilyn Manson rocked Camden NJ!!
---
Rob Zombie and Marilyn Manson's Twins of Evil Tour 2018 rocked out in Camden NJ on 8-9-2018. These two rock legends will never die as they entertained and electrified a building full of fans. Manson, Rock is Not Dead, Camden NJ proved that. Manson made his jokes about drugs while smoking a joint on stage, funny shit. Below are clips from the show and setlist, Enjoy:
..
.
.
.
.
.
.
.
SETLIST FOR ROB ZOMBIE:
Sawdust in the Blood/Sinners Inc./Call of the Zombie
Meet the Creeper
Superbeast
Well, Everybody's Fucking in a U.F.O.
Living Dead Girl
In the Age of the Consecrated Vampire We All Get High
Dead City Radio and the New Gods of Supertown
More Human Than Human
(White Zombie song)
Never Gonna Stop (The Red, Red Kroovy)
The Hideous Exhibitions of a Dedicated Gore Whore
House of 1000 Corpses
Guitar Solo
(with snippet of "DDD" by John… more )
Enter Sandman
(Metallica cover) (snippet)
Thunder Kiss '65
(White Zombie song)
Sweet Dreams
(Marilyn Manson cover) (Snippet, followed by end of "Thunder Kiss '65")
Helter Skelter
(The Beatles cover) (with Marilyn Manson, on the… more )
Dragula
.
.
..
.
.
.
.
.
.
.
SETLIST FOR MARILYN MANSON:
.
The Reflecting God
Angel With the Scabbed Wings
This Is the New Shit
Disposable Teens
mOBSCENE
Say10
The Dope Show
Sweet Dreams (Are Made of This)
(Eurythmics cover)
Kill4Me
Antichrist Superstar
The Beautiful People
.
.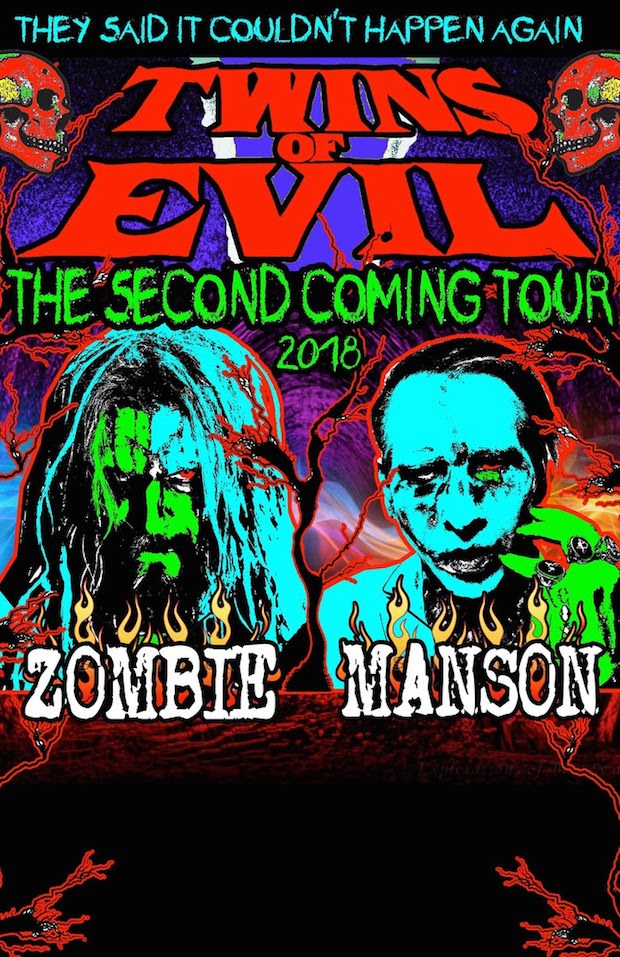 ---