---
3 Dead Trick Or Treaters coming in October to DVD!!
---
Videonomicon is bringing us a new horror anthology in Torin Langen's 3 Dead Trick or Treaters. They are releasing   limited edition Blu-ray/DVD combo with special features. It will be available on October 23, 2018. The release is limited to 1,000 copies.
.
.
After stumbling upon the graves of three murdered trick or treaters, a small town paperboy discovers a series of handwritten horror stories tacked to the children's headstones. Penned by a deranged pulp author driven mad by his craft, the stories chronicle grisly tales of Halloween rites, rituals and traditions. Absent of dialogue and heavy on atmosphere, 3 Dead Trick or Treaters is a horror anthology unlike any you've seen before.
.
.
Bloody D says the features include:
Video interview with Director Torin Langen!
Audio commentary with Director Torin Langen and Producer Eric Repke!
Audio commentary with Director Torin Langen!
Radio interview with Composer Stephen Schooley and Director Torin Langen!
Storyboard comparison!
Deleted scenes!
Stills gallery!
Theatrical trailer and more!
.
The cover is reversible with artwork by Elijah LaFollete and Haunt Love with liner notes by Videonomicon's Tyler Baptist.  CLICK HERE FOR MORE INFO!!
.
.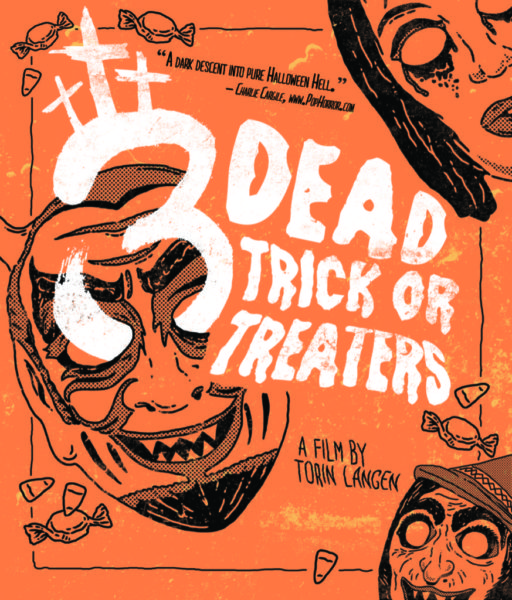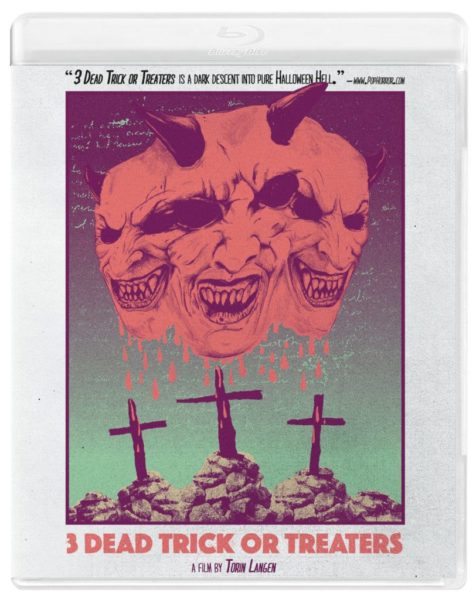 ---