---
BLACK WAKE STARRING TOM SIZEMORE, ERIC ROBERTS & NANA GOUVEA NOW OUT ON DVD!!
---
Black Wake is a sci fi horror film starring Nana Gouvea(Blood Circus), Tom Sizemore(Saving Private Ryan), Eric Roberts (The Dark Knight), Vincent Pastore (The Sopranos),Jonny Beauchamp(Penny Dreadful) and Chuck Zito (Sons of Anarchy). Directed by: Jeremiah Kipp. Produced by: Carlos Keyes. Out now on DVD and all major VOD platforms courtesy of Vision Films. Written by: Jerry Janda, Carlos Keyes and Jeremiah Kipp. Co-produced by: David Gere, with cinematography by Kenneth Kotowski, original music by Scott Hampton, visual effects by STRATOSTORM, sound design by Evan Joseph and editing by Katie Dillon.
.
.
In Black Wake specialists gather in a top secret facility to investigate a series of deaths on the beaches along the Atlantic Ocean. When a determined detective (Tom Sizemore) sends one of the scientists (Nana Guevea) the crazed writings of a mysterious homeless man, she discovers the actual threat may be an ancient force from the sea hell-bent on bringing madness and death to all of humanity. Can she convince her colleagues (led by Eric Roberts) of the true danger before an ancient force rises from the sea to bring madness and death to all of humanity?
.
.
It has screened at festivals across the world, winning Best Horror Feature Film at the 2018 Phillip K. Dick Science Fiction Film Festival, Best Special Effects and Best Kill at the Independent Horror Movie Awards 2018 and the Special Jury Award at Brazil International Film Festival 2018.
.
.
.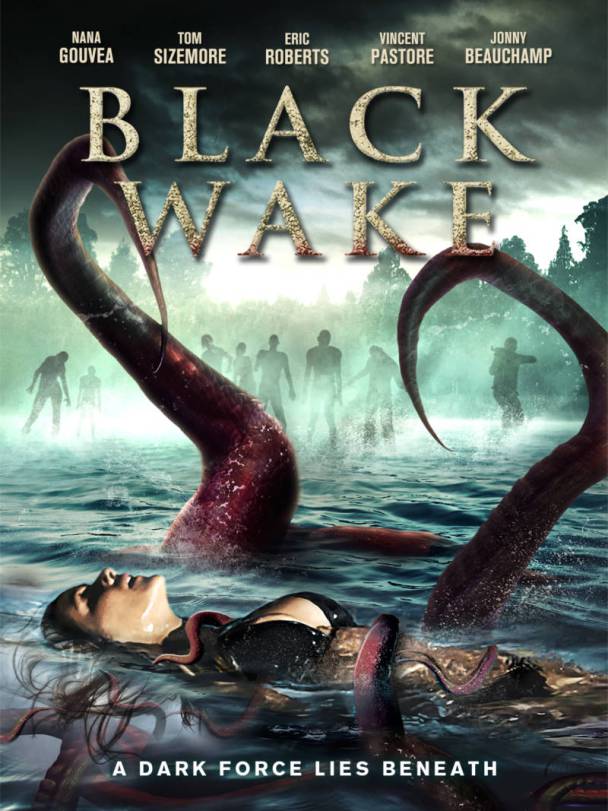 ---