---
It Came Out On A Wednesday issue #3 is a Halloween treat!!
---
IT CAME OUT ON A WEDNESDAY #3
Written by:

Troy Vevasis, Chas Pangburn, James Andrew Clark, Marco Lopez, Jeremy Ferretti, Eric Gahagan, Jeremy Massie


Art by:

Aleksandar Jovic, Enzo Pertile, Robert Ahmad, SickJoe, Kelly Williams, Halil Mete, Jeremy Massie.


Cover by:

Bernie Gonzalez.
$1.99, 48 pgs, Horror/Sci-Fi/Fantasy, Full Color, Newsprint Interior.
.
This Halloween Spooktacular is all "treat"! In this issue: a zombie-infested ghost town, baby dragons, space adventures, futuristic monsters, other-worldly demons, and a deadly trick-or-treat surprise! The best up-and-coming creators are featured in this, and every issue, of IT CAME OUT ON A WEDNESDAY!
.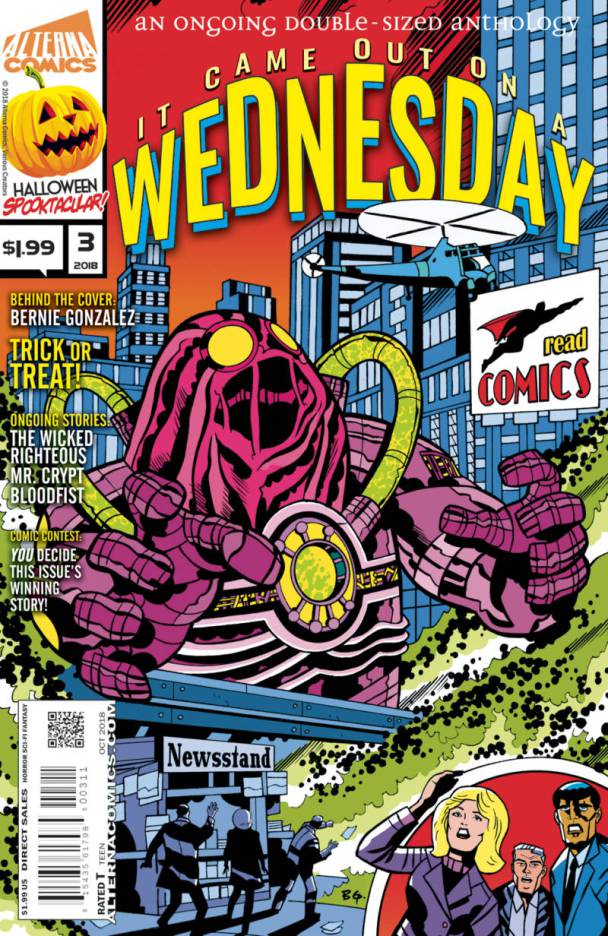 ---