---
Ahockalypse has zombies and hockey, my kind of movie!!
---
In

Ahockalypse,

  The Prairie Kings hockey team is about to battle for the championship and their lives – all in the same night! Featuring Hockey Legends: 

KELLY CHASE and BARRY MELROSE

. Starring:

Jesse Rennicke, Alex Galick, Squall Charlson, Kaylee Williams, Gabrielle Arrowsmith, and Mason Hendricks

. It is written and directed by

Wayne H. Johnson Jr.
.
.
After the boys with the cup, their riotous celebration is interrupted when the Earth is suddenly overrun by a zombie Ahockalypse! Now, these lovable goons have to battle their way back to their home arena for a final showdown with the undead. Can hockey legend Barry Melrose help the guys escape with their lives – or is it sudden death for the Prairie Kings?!
.
.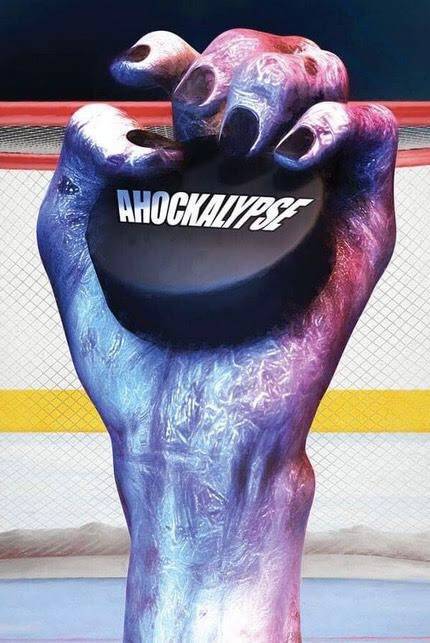 ---