---
Rondo by Drew Barnhardt is the most extreme film at Fantasia International Film Festival!!
---
Drew Barnhardt

wrote and directed the extreme horror film called Rondo. It will make it's world premiere at

Fantasia International Film Festival

on

July 27th

. People are calling it the most extreme film at the festival. Starring:

Luke Sorge, Brenna Otts, and Ketrick "Jazz" Copeland

. Produced by

Guy Clark.

The film will be hosting its World Premiere at this year's Fantasia International Film Festival at Theatre J.A. de Seve Friday,

July 27th

at 9:45 pm.

.
.
Paul, a troubled veteran, is given a special prescription that opens a door to a world of sex, murder, and revenge. Full of black comedy and violent twists, Rondo follows the young vet as he descends into bizarre criminal enterprises in the high-rises of Denver, Colorado. There's only one rule in Rondo: "stay on the plastic" and Paul's about to break it. In the tradition of Alfred Hitchcock's Psycho and Brian De Palma's Body Double, Drew Barnhardt's Rondo is a sexy, funny, and distinctly modern update to the suspense thriller.
.
.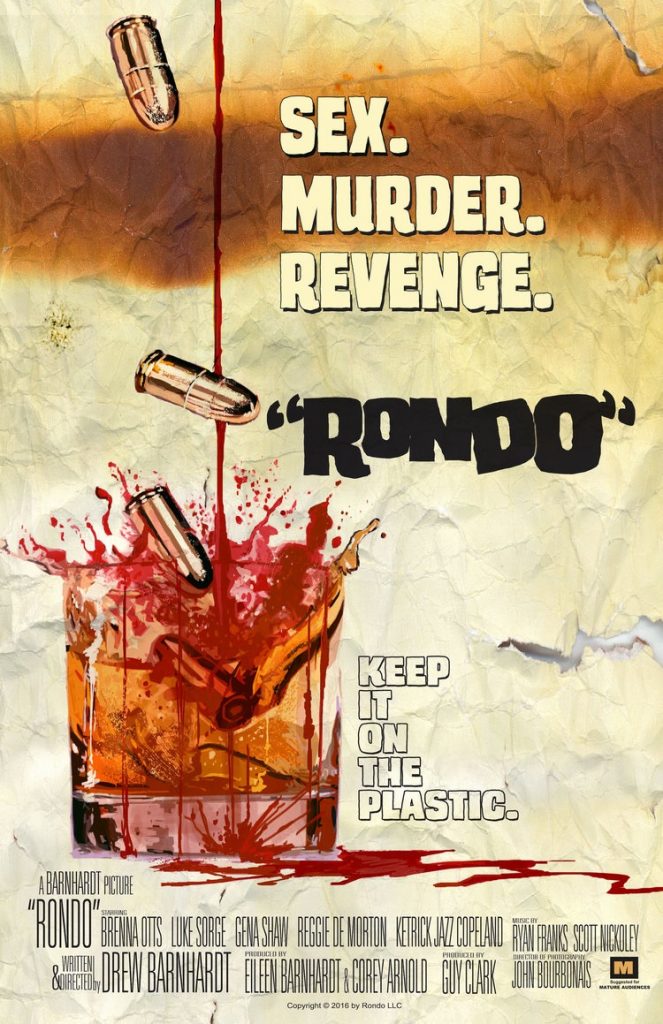 ---