---
Clip from RKSS' film Summer of 84!!
---
From

Gunpowder & Sky

here is a clip of

RKSS' (Turbo Kid)

upcoming film SUMMER OF 84 which will be released in theaters on August 10th and on VOD and Digital HD on August 24th. Starring:

Graham Verchere ("Psych," "Once Upon a Time"), Judah Lewis (The Babysitter, Demolition), Caleb Emery (Goosebumps, "Dear White People"), Cory Grüter-Andrew ("Fargo," "The 100″), Tiera Skovbye ("Riverdale," "Once Upon a Time"), and Rich Sommer ("GLOW," "Mad Men")

. Directed by:

RKSS (Turbo Kid)

which is

Francois Simard

and brother & sister

Anouk Whissell and Yoann-Karl Whissell

. Written by:

Matt Leslie and Stephen J. Smith.
.
.
 The perfect time to be 15 years old and care free. But when neighborhood conspiracy theorist Davey Armstrong begins to suspect his police officer neighbor might be the serial killer all over the local news, he and his three best friends begin an investigation that soon turns dangerous.
.
.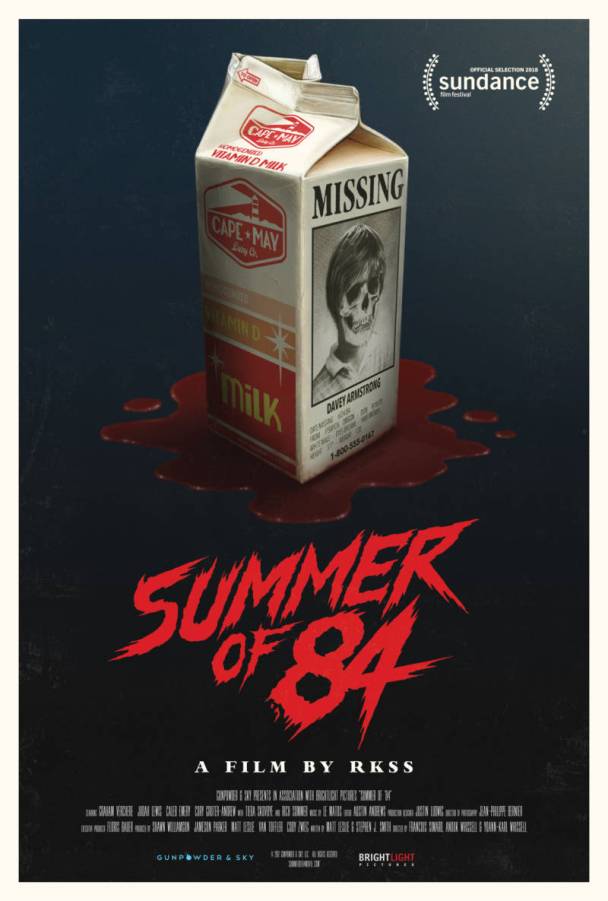 ---