---
News on Laid to Rest: Exhumed!!
---
Laid to Rest: Exhumed the third film from Robert Hall's Laid to Rest films had a first look at
San Diego Comic-Con 2018

! The screenplay was written by Hall and remains tightly under wraps.
Hall says: "It's not a straight sequel to ChromeSkull, nor is it an origin story, but it will satisfy people who want to know more about Chromey's mysterious motivations," "This one is for those who are looking for a non-stop chase movie that never lets up with even more jaw-dropping unmatched death scenes. In fact, I'll go on record saying that this will be the biggest and best of the franchise and will probably be THE GORIEST FILM OF ALL TIME. I was determined not to do this one until we had the proper budget to do it right."
ChromeSkull will once again be played by

Nick Principe

. Keep you eye on a

Indiegogo

that's supposed to be coming in

September

and the facebook page for perks such as

Chromeskull

gear and win a on screen  death by

Chromeskull

. 
.
.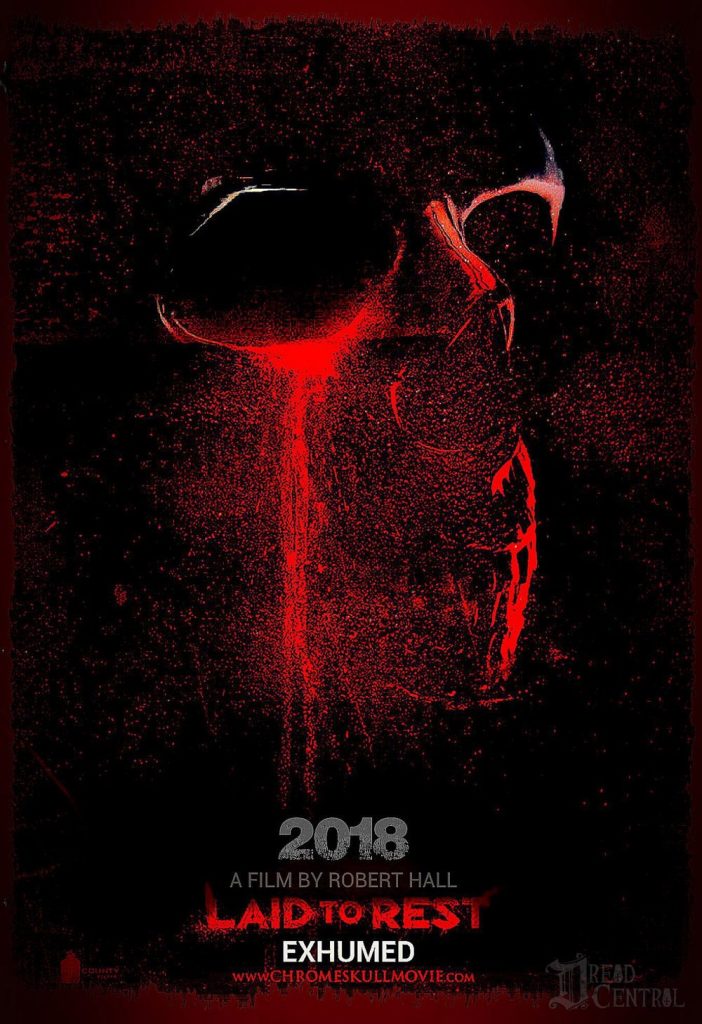 ---