---
Check out this new series called Strange Happenings!!
---
Strange Happenings Press Release:
.
Strange Happenings is a short form television show or webseries that follows

Nicole Tesla

, a quick tongued paranormal journalist with a knack for getting into trouble as well as uncovering the truth about what really goes bump in the night! After being fired for her current article over Bigfoot, Nicole is hired by an anonymous backer who is interested in her online magazine,

Strange Happenings.

When the subjects of her new stories begin being murdered Nicole can't help but wonder if she will be the next to go and if her mysterious backer is who he really says he is. 
.
Nicole Tesla

is played by

Hannah Duncan.

Also:

David J. Fielding

as

Mr. Wickles

, a man with a serious ghost infestation. Creature creator and special effects artist is

Mike Strain

of

Studio 2060. 

Written and directed by

Brittney Greer.

Also written by

Jason Brasier

. Both are co-owners of

American Wasteland Entertainment

based out of Springfield Mo. All five episodes of season one are available on YouTube or Facebook. Funds are currently being raised for season two.
.
.
.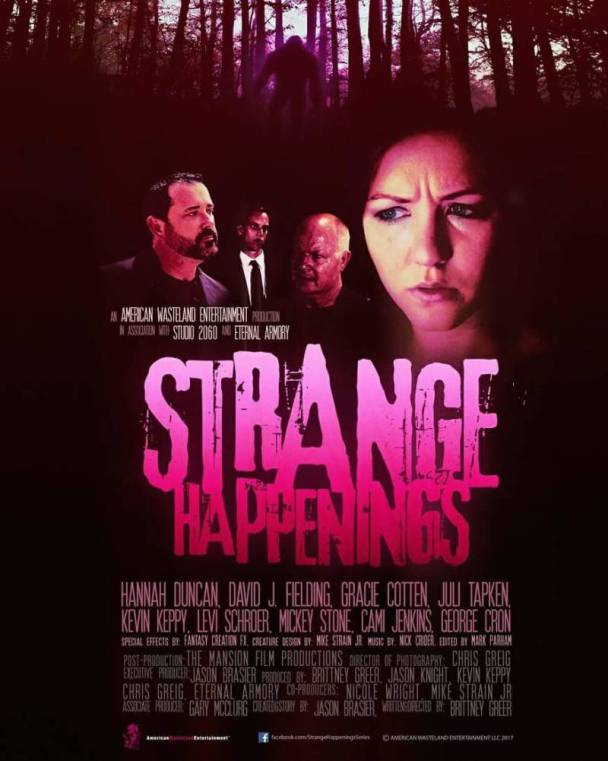 ---