---
Jason Goes To Hell's Adam Marcus to bring us a new slasher called Fat Camp Massacre!!
---
Director

Adam Marcus

who is best known for Jason Goes To Hell. Now, he will be bringing us a new slasher about bullied kids who fight back called

Fat Camp Massacre

.  From

Marcus' Skeleton Crew Productions (Debra Sullivan, Bran Sexton).

  They will be getting help from 

Heather Olt and Sarah Chaney's 6 With Heels Productions

to produce it. Written by:

Lindsay Hollister.



.
.
Within the brutal walls of her high school, Margie, the overweight outcast, is perpetually tormented by the pretty, thin and popular, Laura. Margie finally stands up to the bullying and a physical altercation ensues, landing them both in detention. When the school's efforts fail to resolve their situation, the girls' weight obsessed mothers decide to send them to a weight management camp for the entire summer. While trapped at the secluded camp in the backwoods of Ohio, Margie quickly realizes that the scales have finally tipped; she is the popular one and Laura is the outcast. Tension between Margie and Laura builds; so do the rumors of a fatal prank that shut down the camp years ago. As the campers continue to catch eerie glimpses of a shadowy figure stalking the camp, their biggest fears become a reality when a fellow camper is found dead. As the body count quickly rises, Margie and Laura realize the full weight of the situation- a killer is on the loose. They must put their hatred aside and work together to get out alive. Fat Camp Massacre…everyone's dying to get thin.
.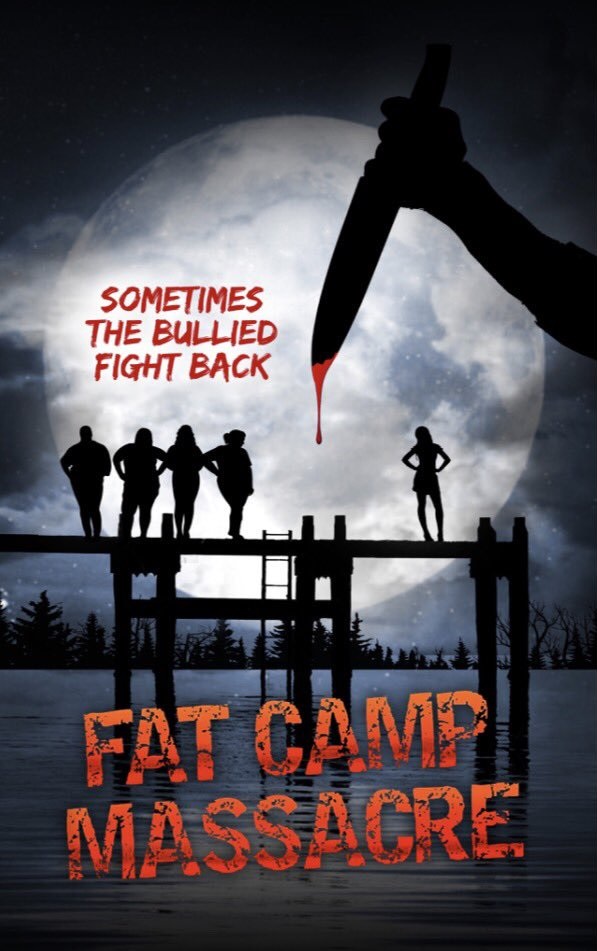 ---