---
Grue's Gay Pride Month: LGBT Horror/Thriller films heading our way!!
---
Here are some upcoming indie LGBT Horror/Thriller films that just premiered at the 2018 Films Out San Diego Festival.
.
.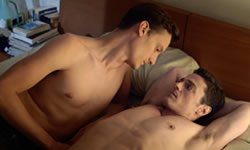 GOLDEN BOY: THRILLER:
James (Mark Elias) is a man who gambles on the dangers of being seen versus the quiet life of desperation & invisibility. Saved by CQ (Lex Medlin), a wealthy businessman with more going on than meets the eye, and introduced to a world he's not ready to navigate. James chases his dreams — while losing himself, one piece at a time. Trust. Seduction. Betrayal. Redemption.. With Logan Fahey, Paul Culos & Kimberly Westbrook.
.
.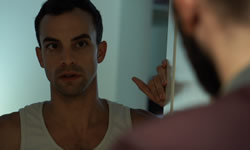 NIGHT SHIFT: THRILLER:
After a chance meeting years later, two men reignite an incendiary relationship forged by their mysterious shared past.
.
.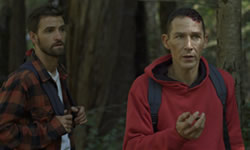 DEVIL'S PATH: HORROR:
Director Matthew Montgomery returns to FilmOut with a dramatic thriller in his feature directorial debut. Two men (Stephen Twardokus and JD Scalzo) encounter each other on a wooded trail in a dangerous gay cruising park where they find themselves caught up in a deadly game of cat-and-mouse. With Steve Callahan.  CLICK HERE FOR TRAILER.
.
.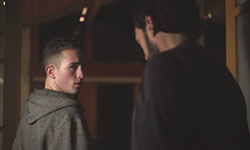 FISH TANK: HORROR:
When a college student goes to his first hook-up with a mysterious older man, he must determine if his anxieties point to a darker truth about his host for the night.
.
.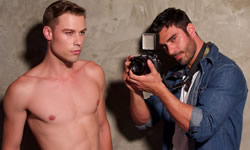 THE JEALOUS SEA: THRILLER:
When Carlos discovers pictures of a nude male model taken by his photographer boyfriend, he becomes engulfed in jealousy.  CLICK HERE FOR TRAILER.
.
.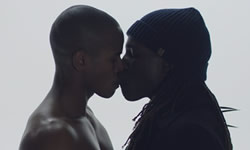 THE QUIET ROOM: HORROR:
When Michael's attempt at suicide awakens a psych-ward demon, he must stop her before she kills everyone in the hospital he connects with. CLICK HERE FOR TRAILER. 
.
.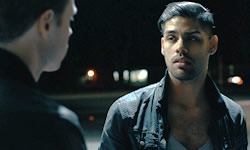 MEETUP: THRILLER:
With the promise of weed and a good time, an emotionally starved gay man decides to give an enigmatic stranger a ride home, completely unaware how the night will unfold.
.
.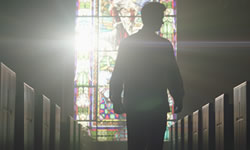 DEVIANT: THRILLER:
In the early sixties, a sexually conflicted teenager finds faith and acceptance after escaping the tortures of electrotherapeutic conversion therapy.
.
.
---