Mark Patton's Guys To Kill For is Ezra Miller (The Flash, Sons of an Illustrious Father band)!!
---
Mark Patton's Guys To Kill For is Ezra Miller (The Flash, Sons of an Illustrious Father band)!!
---
Hello Grue-Lings,
.
.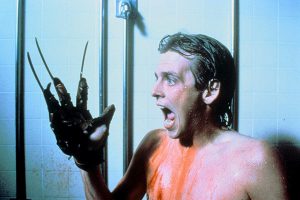 .
Mark Patton 

here. I was asked by the great crew at 

Gruemonkey 

to do a monthly article about what guys I think are hot in horror. What guys makes me get excited and have wet dreams about. I was happy to accept this offer and tell you all what guys I think are sexy in horror every month. My monthly article will be called Mark Patton's Guys To Kill For. 
.
.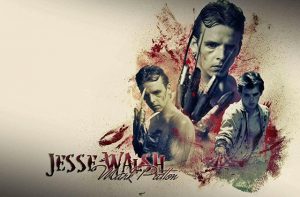 .
For those of you who don't know me. I am

 Jesse Walsh

 from Nightmare On Elm Street 2: Freddy's Revenge. I am honored and happy to be in the Iconic franchise of 

Nightmare On Elm Street films

. I am a Final Boy as well. The only guy in Nightmare series to win the battle with Freddy and defeat him. Be sure to check out 

Jesse's Journals and Scream Queen: My Nightmare on Elm Street

.  Now onto the Hunks. Here is 

Mark Patton's Guys To Kill For

. I pick

Ezra Miller

.
.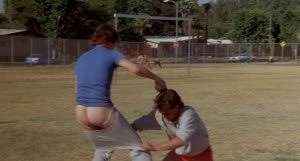 .
.
---
.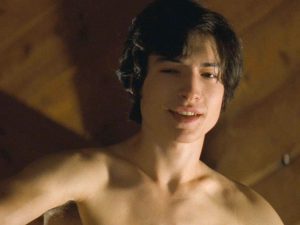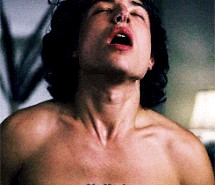 .
The Perks Of Being A Wallflower famed

Ezra Miller

admitting he is queer isn't strange, what's strange is he has admitted at all. He was very young and like lightning in a bottle. But does that mean he is confused about his sexual orientation or saying he is queer and not gay means he does not want to be open about it? Miller accepts having a few gay experiences, having a boyfriend, the happy sleepovers in his early youth, the time of his explorations as he said. He thinks those who never had a gay experience is trying to avoid the reality of life.
.
.
Even today,

Ezra Miller

keeps his options open and his spectrum broad. He has accepted being in love with a few girls, so that makes him 'Queer' and not just gay. But that suggests nothing about his future, and he has admitted that himself. Miller's statement has left a significant impact on a lot of young people. Although, he says he never gave it a spectacular amount of thought and yet he was sure that's how he wanted to come out or identify himself and not as gay.

Ezra Miller

doesn't want to conform to the binary system of the sexual orientation of the society, about who and how everyone loves. Ezra sounds a little crazy but who isnt. Pone things for sure Ezra is not a flash in The pan.
.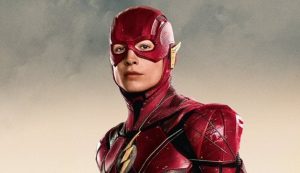 .
Everyone knows Ezra for being The Flash in Justice League. He also has fame from some of his other films.  He also appeared in Fantastic Beasts and Where to Find Them as a downcast young wizard and will reprise that role in this winter's sequel. He is also known as the wicked son from We Need to Talk About Kevin. His first feature film was the indie Afterschool,  he also appeared in tv series Californication, Law & Order: Special Victims Unit, and Royal Pains. He played Patrick in the popular teen drama 

The Perks of Being a Wallflower

 with 

Logan Lerman and Emma Watson

. He is also in the psychological thriller The Stanford Prison Experiment.
.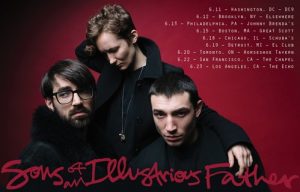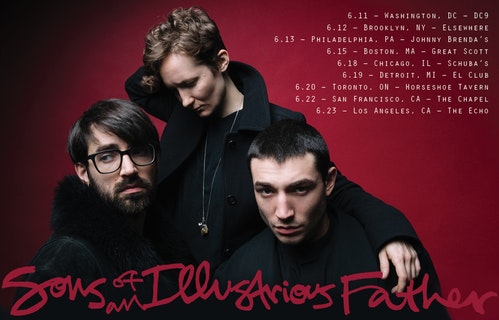 .
Ezra

is in the popular Queer band

Sons of an Illustrious Father

. They are so good. I love this band. Ezra has a

David Bowie

presence in his music video's. They are currently on tour and have a new album called Deus Sex Machina: Or Moving Slowly Beyond Nikola Tesla. Songs on album include: U.S. Gay, Crystal Tomes, History, Extraordinary Rendition, Narcissus, Unarmed, When Things Fall Apart, EG, and Samscars. The other band members include:

Josh Aubin and Lilah Larson. 
.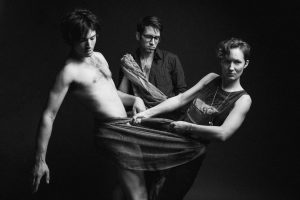 .
.
.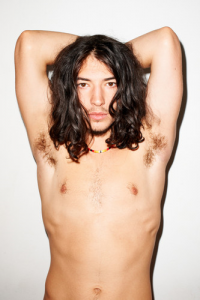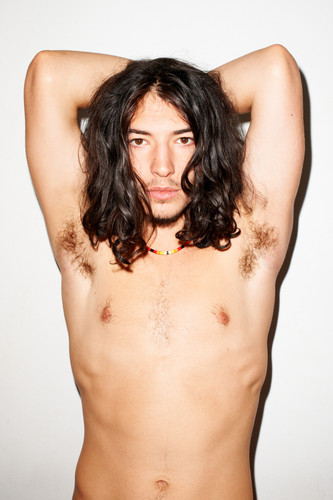 .
.
---
.
Check out my social media pages below:
.
.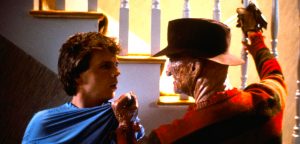 .
.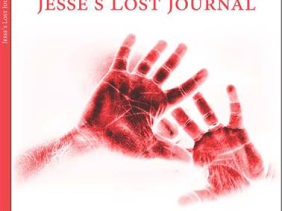 .
.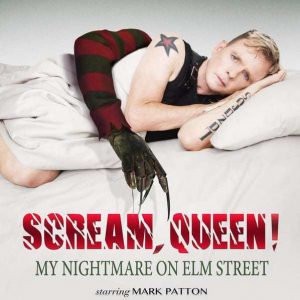 ---