---
All he wants to do is lose his virginity in Night of the Virgin!!
---
NIGHT OF THE VIRGIN

is being released on

June 12th

from

Cleopatra Entertainment

. The film is honored with 13 festival awards. That's good for a indie film. Directed by

Roberto San Sebastian

. Written by 

Guillermo Guerrero.

Produced by

Kevin Iglesias.

Starring: 

Javier Bodalo, Miriam Martin, Victor Amilibia, Ignatius Farray, Rocio Suarez.
.
.
Nico, a naive twenty year old, is determined to lose his virginity at a New Year's Eve party. When he finds Medea, a cunning and attractive mature woman, he follows her home with the promise of finally losing his virginity. There's only one problem. Instead of celebratory sex, he receives an intense lecture about the Nepalese goddess Naoshi and finds a cup of menstrual blood in the bathroom. Things go from perverse to worse when Medea's jealous boyfriend arrives, trapping Nico in the apartment with the steadily growing suspicion that Naoshi is no myth.
.
.
.
.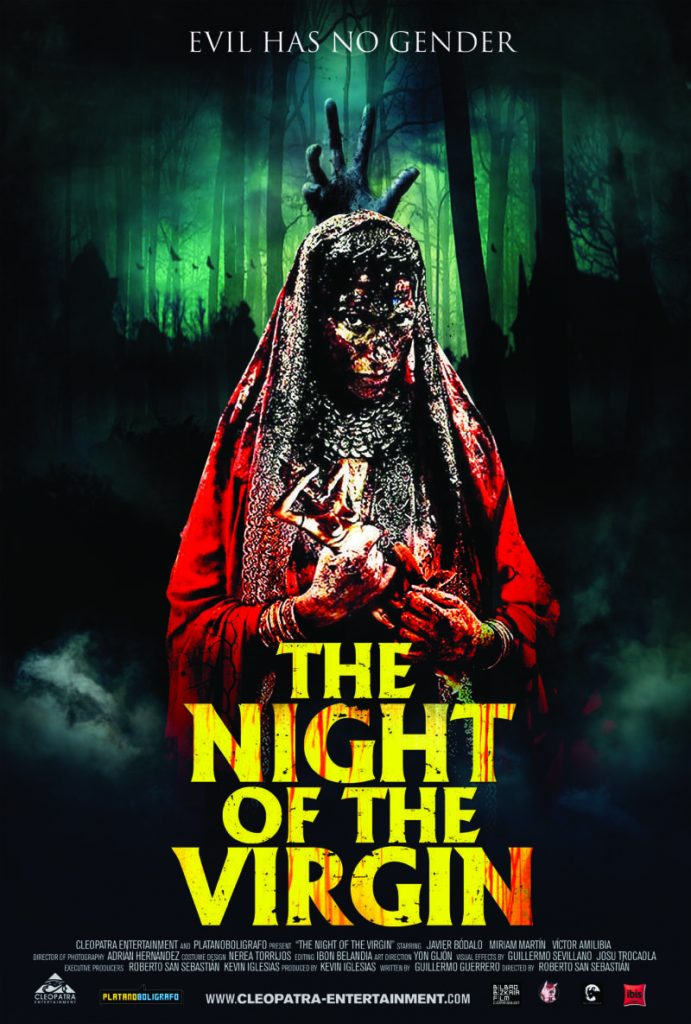 ---