---
Maniac Farmer goes back to the bloody slasher films!!
---
Matthew Williams' Maniac Famer is a new bloody slasher film that we all need to see. Starring:

Jake Roark, Tyler Caldwell, Jeremy Snead, Kyrk Davis, Tyler Ward, Hannah Davis, Jake Mosley and Matt McNew. Written and directed by Matthew Williams. 
.
.
A group of street punks led by the murderous Blasphemous Rex meet their match when they choose to terrorize a seemingly helpless farmer who ends up turning the tides on the group, and the hunters become the hunted.
.
.
.
.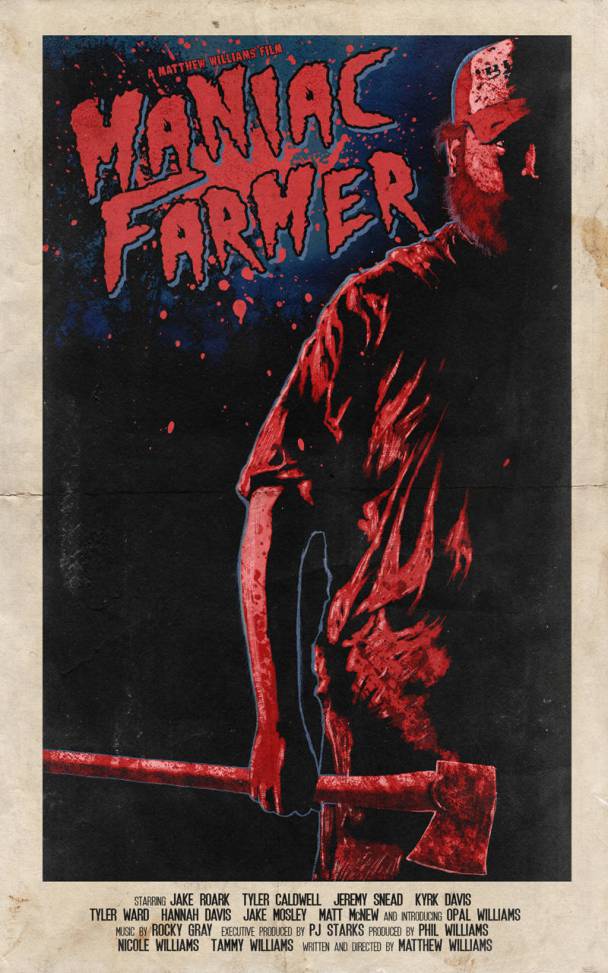 ---