Hellter Interviews Leo Howard (Ask Jonesy&Company, Kickin It, Santa Clarita Diet)!!
---
Hellter Interviews Leo Howard (Ask Jonesy&Company, Kickin It, Santa Clarita Diet)!!
---
Hello

Grue-Lings

,
  I am so happy to bring to you all my special guest today.

Leo Howard.

This guy is such an incredible talent. I can actually relate to Leo as I am a only child like him. Leo is a actor, model, martial artist, and musician. In 2010, he wont the

Young Artist Award

for his role as

Laser Short

in Shorts. He was also

Young Conan

in Conan The Barbarian 2009 and

Young Snake Eyes

in G.I. Joe The Rise of the Cobra. He got his breakout role in 2011 as

Jack Brewer

in the

Disney

tv series

Kickin It

. The series showed off Leo's amazing Martial Arts talent.  He won three world championships in martial art competitions by the time he was eight. He is a champion in martial arts, he has been doing karate since he was 4 and he is a Member of

Sideswipe Performance Team.

When he was nine years old, he became the youngest person to perform with the

Mullins Sideswipe

traveling martial arts group. He also performed his own stunts in the film G.I. Joe: The Rise of Cobra. Leo also was part of two Horror series called Freakish where he plays

Grover Jones

and Santa Clarita Diet where he plays

Sven

. 
.
Leo is in an amazing rock band called
Ask Jonesy & Company

. What a great sound this band has. Leo is such an amazing guitar player. He is the lead guitarist of

Ask Jonesy

. They are based in California. The band is fronted by

Troy Romzek

(lead vocals/guitar),

Leo Howard

(lead guitar/vocals) &

Ricky Ficarelli

(bass/vocals). If you live in California, you really need to go see this band live. Such amazing music. Burning Fire and Stings are two great songs. I can't stop listening to their hit single "Morocco By Midnight". On

July 7th 2018

Ask Jonesy

will be hosting their first ever Record Release Show in

Hollywood CA

. at

Amplyfi

. You can go to their facebook page for more info and tickets by Clicking Here and Eventbrite by Clicking here.

.
AMPLYFI HOLLYWOOD
5617 MELROSE AVENUE
#1/2 (ENTRANCE IN ALLEY)
LOS ANGELES CA 90038
.
It's a all ages show, Ask Jonsey plays from 8:55 to 9:55pm. 
.
.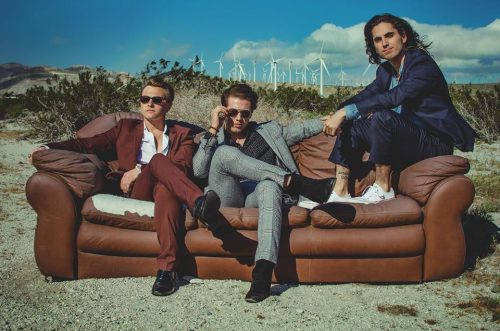 .
.
---
.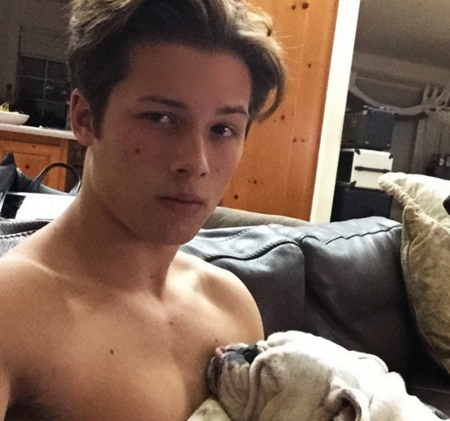 .
HELLTER: Can you tell us about your Martial Arts training (tournaments, training, etc)?   I know you were the youngest in your Dojo. Can you tell us about it and what form of Martial Arts training did you specialize in?
LEO: I've done martial arts practically my entire life. I started when I was 4 years old. Shorin Ryu karate and then branched out as I got older. I've trained many different styles. Currently I am a Brazilian Jiu Jitsu addict! I have been training Bjj for 6 years.
.
.
HELLTER: Awesome!! My dad does alot of Martial Arts training. You have some great skills. How did you get discovered to become a Actor?
LEO: Someone saw me at a karate tournament when I was 6 and thought I'd be good in commercials and print ads. She got me steered in the right direction and I have been pursuing it ever since.
.
.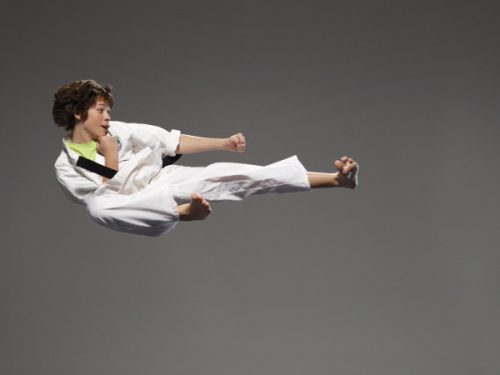 .
HELLTER: I am glad to see someone discovered you. Kickin It was an amazing tv series. Again, you were always involved in scenes that showed how great you are in Martial Arts. I discovered this show when I had to watch my teenage nephew and after I saw one episode I was hooked and had to watch more (laughs). How was it like working for the Disney and the amazing cast you had on the show? And would you do a song with Olivia Holt with your band Ask Jonesy & Company?
LEO: Well thank you for watching! Kickin it was a great experience. I'm still very close with everyone I worked with. It was a great way to spend my childhood. Lots of great memories. Olivia is one of my favorite people. Working with her is a joy, so I'd definitely be open to the idea.
.
.
HELLTER: Leo and Olivia duet, I can see that. What was your favorite episode of Kickin It and why?
LEO: Wow, there are so many to chose from. This is a tough one cause there were many that I enjoyed. My favorite episode of kickin it would have to be the premier of the 3rd season an episode called "spy fall."
A lot of action and stunts. I really enjoyed that one.
.
.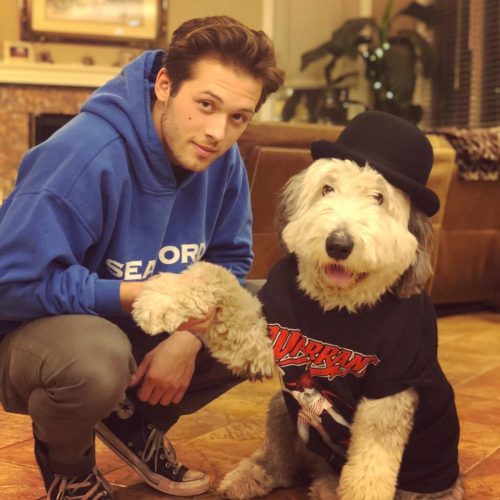 .
HELLTER: I remember that episode. You were bad ass in that. How does it feel to be the Youngest TV Director for a episode of Kickin It in season 4?
LEO: I am so grateful I got to start my directing journey on kickin it. It was safe and risky all at the same time. Safe because I knew the show and characters like the back of my hand but still risky because you are the captain of a very large yet fragile ship. My hopes are that directing will continue to be a part of my career.
.
.
HELLTER: I hope to see you direct more as well. You got involved with a horror series called Freakish. Are you a fan of horror? What drew you to Freakish and your character Grover Jones?
LEO: Freakish was a fun and unique show. I'd never done a horror genre before so that was a first. The show itself was a rollercoaster. Not only in story but in execution. Again I was very fortunate to work with a great cast and crew.
.
.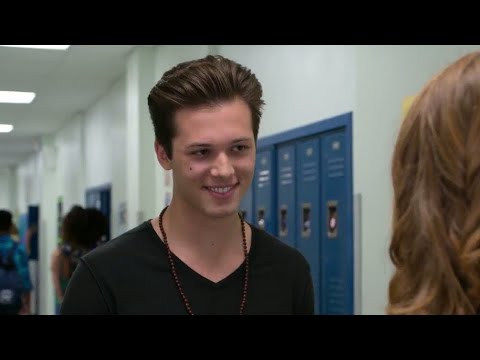 .
HELLTER: You were really good in Freakish. I love horror. You play Sven on Santa Clarita. Can you tell us about the show?
LEO: Santa Clarita Diet is a great show to work on. As soon as you walk on set you understand what a tight knit family they are which is always the sign of a professional cast and crew. The talent on that set is remarkable. 
Very very funny people. I look forward to jumping back on the show for their 3rd season this summer.
.
.
HELLTER: They all seem really cool. I know your a huge Van Halen fan. What drew you to the band and what's some of your favorite songs by them?
LEO: Van Halen was my first musical inspiration. Funny enough listening to Eddie Van Halen is what led me back to the blues. I remember reading how much he loves Clapton. So there I was buying a clapton record. Then I heard Clapton listened to muddy waters, and so on and so on down the rabbit hole. Van Halen 1 is hard to beat because it was so ground breaking for its time. That dude has lightning in his fingertips!!!
.
.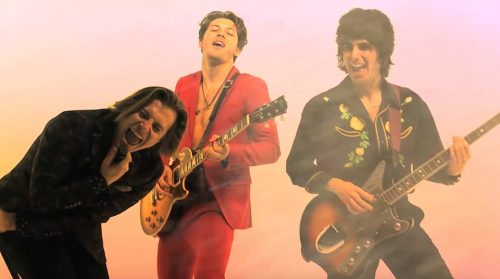 .
HELLTER: I love Van Halen. My favorite is Panama. How did you guys come up with the band name?
LEO: The band name was a funny thing. We were on our way to play an open mic and as we were walking up we were talking band stuff and this vagrant like man heard us and asked us if we had a name and we said no. All he said is that we should , "ask Jonesy." Assuming Jonesy was his imaginary friend. We loved it. He named the band right there.
.
.
HELLTER: (laughs). That's too funny. How did you meet your band members and what's your role in the band? 
LEO: The band came together in an interesting way. I had worked with our lead singer Troy Romzek on kickin it years back. He played a recurring character named 'Kai'. And Troy had previously been in a band called Wellington with Ricky Ficarelli. Troy was itchin to play some music and called me. I hadn't heard from him in years. We all three got together and jammed and it meshed pretty well! 
So here we are! 
.
.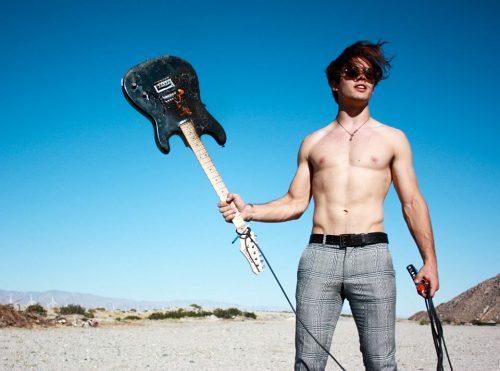 .
HELLTER: That's so cool. What is a live Ask Jonesy & Company performance like? 
LEO: Very fun and electric. You have to come for yourself and check it out. 
.
.
HELLTER: I will. Anything else you want to discuss or promote?
LEO: We have a lot of fun shows and content coming out so keep a look out on our social media. We are releasing our first ep 

June 1st

!
@askjonesy (Instagram)
@askjonesyband (twitter).
.
.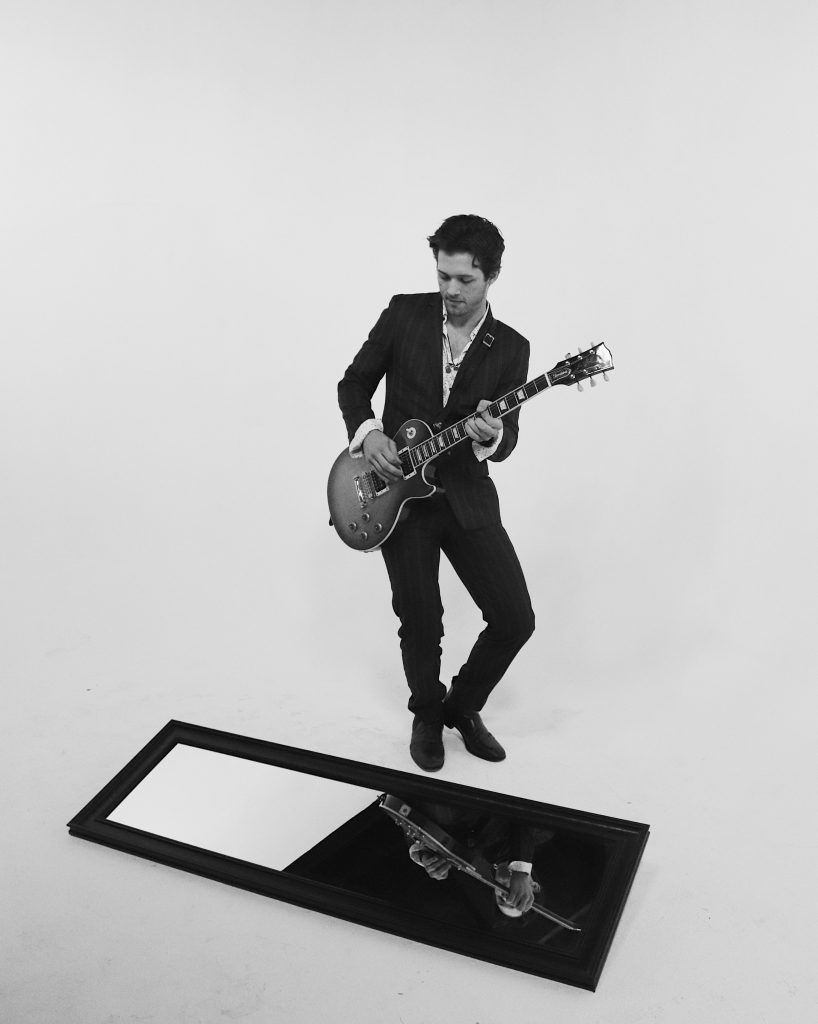 .
HELLTER: Thank you so much Leo for taking time out for this interview. 
LEO: Thank you for your time.
.
.
---
.
.
.
.
.
.
.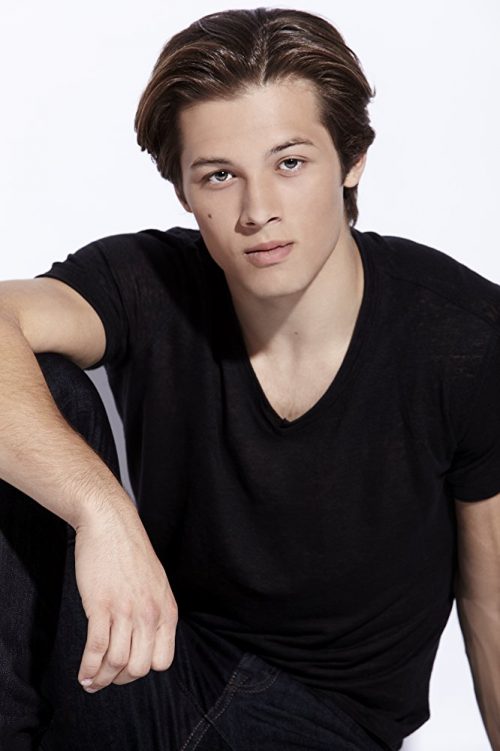 .
.
.
.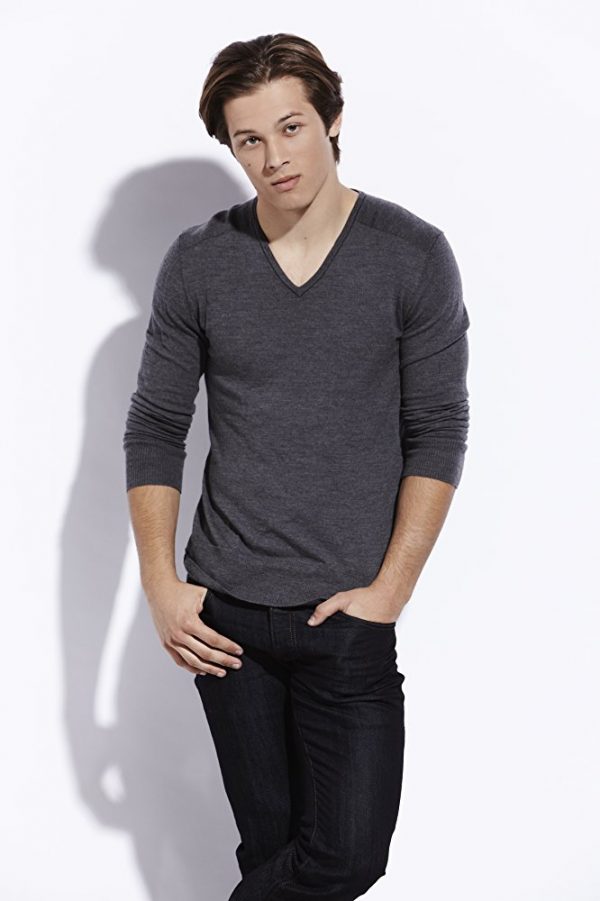 ---