Hellter Interviews Steven Tylor O'Connor (Kissing Darkness, Shake It Up)!!
---
Hellter Interviews Steven Tylor O'Connor (Kissing Darkness, Shake It Up)!!
---
Gruemonkey.com

 is happy to bring to our fans, 

Steven Tylor O'Connor.

For those of you who don't know or haven't heard of

Steven Tylor O'Connor

. He well known in the Gay Community. He stands up for Gay rights and is proud openly Gay Actor, Producer, Casting Director, Director, and Writer. He is a very talented young man. There isn't much he can't do. He has a good working relationship with Gay Adult Star who is well known in the gay community, considered by some a Icon, 

Brent Corrigan

. He also starred in a Gay Horror film with Brent called

Kissing Darkness.

He is most known for his work on Shake it Up! Please welcome

Steven Tylor O'Connor!!!
.
.
---
.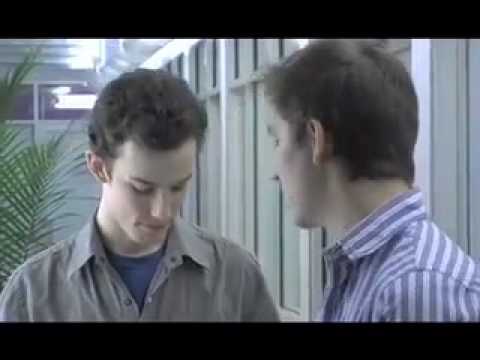 .
HELLTER: How long have you been making films for?
STEVEN: I made my first film, A Fairy Tale, back in 2011. It was a ten minute short I made for under $2,000 that I wrote, directed, produced and starred in. Since then, I've worked on a bunch of projects.
.
.
.
HELLTER: You are a very talented guy. When did you start acting?
STEVEN: I was always involved in theater growing up, doing school plays and such. I attended an acting conservatory for college, so I guess that's when it got more serious.
.
.
HELLTER: Sounds like a good place to learn. When did you get started in directing and producing?
STEVEN: Teachers of mine at conservatory really felt strongly about actors creating their own work. So, I decided to listen to them and do that.
.
.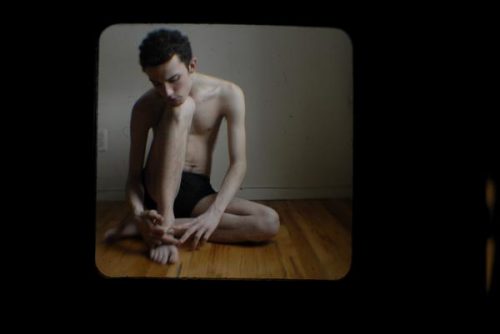 .
HELLTER: It's always good to listen to your acting teachers. What would you be doing if you weren't involved in film? 
STEVEN: Nothing. If you want to be doing something…. ANYTHING, other than be in this business, then go do that. It'll be easier.
.
.
HELLTER: (Laughs), very true. Have you won awards for being a director and producer?
STEVEN: Yes, my films A Fairy Tale, Welcome to New York, Grind, Carefree, and Narcissist have all won awards on the film festival circuit. I look forward to my other projects winning awards soon as well.
.
.
.
.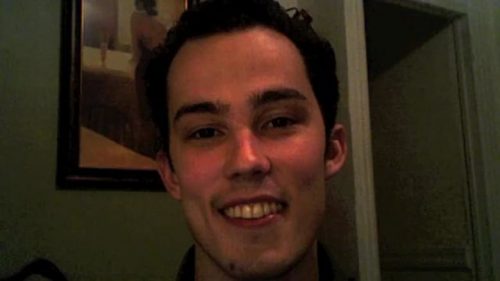 .
HELLTER: I'm sure you will win many more awards. When did you come out and were you worried about not being accepted for who you are?
STEVEN: I came out while I was in conservatory and yes, absolutely. . Growing up in a small town/ conservative town, I had that fear. But I was living in NYC and decided that it would be better to be true to myself than to live a lie.
.
.
HELLTER: It's very hard for young men and women to come out. Some people have very strict parents and family, friends who like to judge and people are afraid to be who they are because of what others will think of them. And that's wrong because they are living a lie. Living two lives. It's good to know how are you and be happy and secure with it, even if people can't accept you in their life anymore. Were you nervous to direct gay films?
STEVEN: Not at all. We all have stories to tell. I want to tell my stories in the best way possible. So whether it's a "gay" film or a "straight/mainstream" film, I want to do the best that I can. I'm hoping that the sexuality of a character eventually becomes not such a hot button issue.
.
.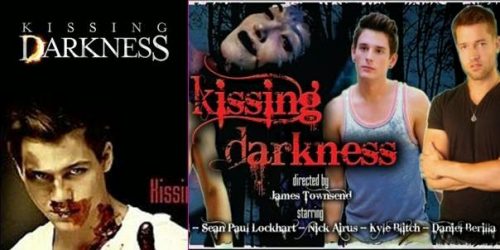 .
HELLTER: I'm sure it won't be a hot button for much longer, gay marriage is legal now. Describe the gay horror film you acted in, Kissing Darkness.
STEVEN: Kissing Darkness is written and directed by James Townsend. It's about a group of college boys, bored with the every day "gay life" of LA, decide to skip Pride weekend in exchange for a camping trip in the woods. Quickly overcome with boredom in their new surroundings, the boys venture into a game that ultimately unleashes the vengeful spirit of a local legend known as Malice Valeria. Overcome by her deadly plan of tainted love and her thirst to take back what was lost long ago, the boys must now band together before they fall victim to the poisons of a broken heart.
.
.
.
.
.
HELLTER: Sounds like a very good horror film. I can't wait to see it. You directed two gay thriller films, The Dark Place and Triple Crossed. Describe both films? Both films starring the very talented Brent Corrigan (Sean Paul Lockhart).
STEVEN: I didn't direct these films. I was the casting director (I found the actors) for the film. They're both independent gay films that tell different stories about the LGBT community.
.
.
.
.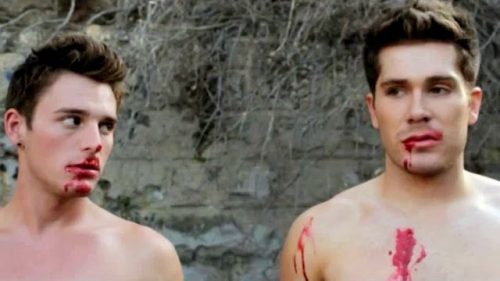 .
HELLTER: Do you feel like your a role model for young gay actors and directors?
STEVEN: Role model? Yikes. I'm not sure. I think I have certain qualities that people look up to, sure. No one is perfect, but I try to be the best person that I can be and I hope that others can draw strength from that.
.
.
HELLTER: You do seem like a very nice person. Im a huge Brent Corrigan fan. How did you go about casting Brent/Sean for a couple of your films?
STEVEN: I met Sean at a GLIFF where JUDAS KISS was screening alongside my film A FAIRY TALE. I met him and started discussing my next project "Welcome to New York" with him. He agreed to come aboard and since then, we've had a nice friendship and working relationship. He's a really awesome person.
.
.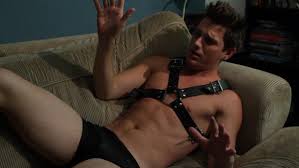 .
HELLTER: I'm so jealous, i love Brent. I bet he is amazing, lol. How was it like working with Brent Corrigan?
STEVEN: It's just like working with any other actor. He's a person that comes to set and does his job.
.
.
HELLTER: I'm sure he does. He's a pro. Are you currently dating?
STEVEN: I am not.
.
.
HELLTER: Oh really, soooo what are you doing later, wanna get coffee? (laughs). What is welcome to new york about?
STEVEN: Um, sure, let's go (laughs). Welcome to New York is a short film about five young people's crazy unique first experiences in New York City, as told to their therapist, Dr. Kitty Rosenblatt, played by the hilarious Sherry Vine.
.
.
.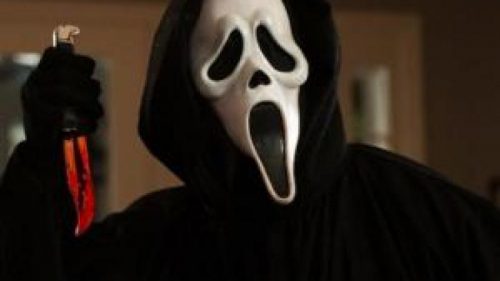 .
HELLTER: Ill check it out for sure. Are you a horror fan, if so, what are your favorite horror films?
STEVEN: I love the "Scream" films, but I'm a wuss. Horror films scare me.

.
.
HELLTER: Horror is the best. You just need a guy to watch them with and hold you tight when you get scared, (laughs). Thank you Steven for joining us today. Is there anything you would like to promote?
STEVEN: Your welcome. Thank you for having me. Yes. All of my projects' trailers can be found on my website at www.stoc.biz
.
I'm on twitter

@STOConnor

and I'm currently developing my thriller musical film "Grind" into a feature. www.grindshortfilm.com
.
.
.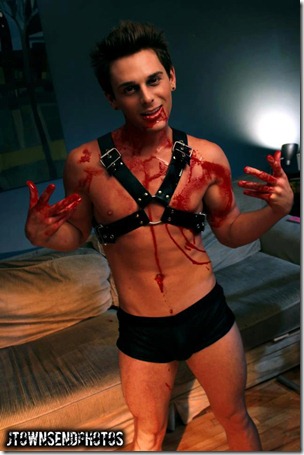 ---