Hellter Interviews the ICON Dee Wallace (E.T., Cujo, Hills Have Eyes, Howling, Death House)!!
---
Hellter Interviews the ICON Dee Wallace (E.T., Cujo, Hills Have Eyes, Howling, Death House)!!
---
Hello

Grue-Lings

,
What can I say about our guest today. She is a ICON. Been in numerous films from E.T. to Cujo. Yes, I am talking about the one and only legend herself

Dee Wallace

. Dee has battled bloodthirsty cannibals in The Hills Have Eyes, fought werewolves in The Howling, tried to save her son from a rabid dog in Cujo, and fell in love with her and cute alien E.T. She was in a episode for The Twilight Zone, played

Helen Brown

in Critters, stood her ground against

Michael Myers

as

Cynthia Strode

in Rob Zombie's Halloween, played the landlady in an amazing horror film called The House of the Devil, worked with

Rob Zombie

as

Sonny

in Lords of Salem, played

Lilith

in Hansel and Gretel, had a recurring role in popular daytime soap General Hospital as

Patricia Spencer,

plays

Dr. Eileen Fletcher

in Death House, will be in

Ouiji House

as

Katherine

, and is filming 3 From Hell. She does so much for horror, a true ICON in Horror and outside of horror. Please welcome

Dee Wallace

:
.
.
---
.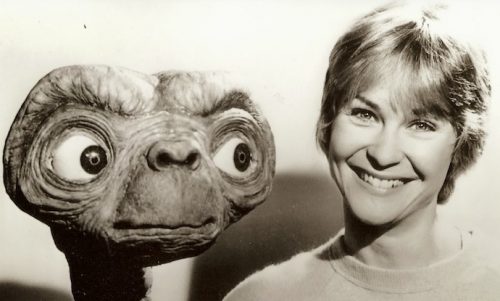 .
HELLTER: How did you get involved with E.T.?
DEE: I auditioned for Used Cars. Steven saved me for E.T. and offered me the role. Lucky me!
.
.
.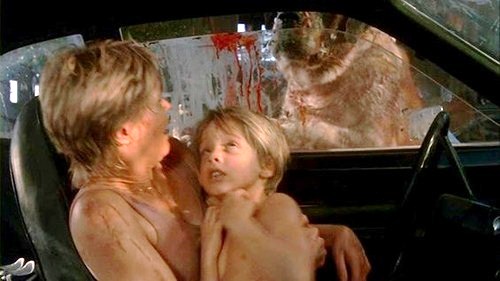 .
HELLTER: Nice. Did you read Stephen King's book Cujo before doing the film?
DEE: I did not. I am a big fan of Mr. King, but I didn't want the book, which often is very different, to persuade me.
.
.
.
HELLTER: I never read the book either, but saw the movie. It was amazing. You were amazing. Your role in Cujo is so emotional and raw, very powerful. How you have to protect your son from a crazed rabid dog trying to kill the both of you. How physically demanding was that role on you and were you exhausted?
DEE: Poor boy. Very intense. Luckily I never had a rabid dog in my past, just in the film (laughs). The role was the hardest thing I have ever done physically and emotionally. And yes, exhausting.
.
.
.
HELLTER: Sounds like it, wow. How do you mentally prepare for a role like that?
DEE: You don't. You just have to be in the moment, every moment, and be as truthful as you can.
.
.
.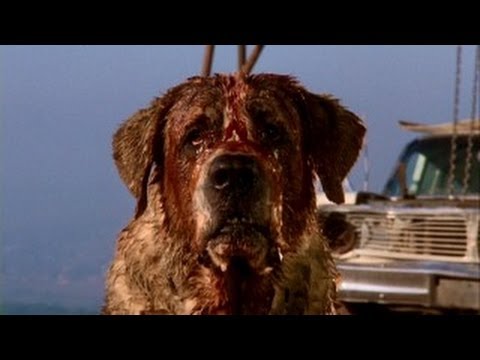 .
HELLTER: I bet. Did you like the way they ended Cujo, and was there a possibility of ending Cujo the way the book ends it with Tad dying?
DEE: It was discussed in length, but we all decided it was better in the 80's to have a happier ending. Mr. King actually gave us his blessing on that. He said he never received so much hate mail as he did regarding the boy dying.
.
.
.
HELLTER: Oh wow. Another film that looked physically exhausting is The Howling. Howling is a very good horror film and you were amazing in it.  Was Howling a physical role for you to play as well and did you enjoy being in werewolf film?
DEE: It wasn't nearly as exhausting as Cujo, even though we were on split schedules. But I was shooting with Christopher, my fiancé. Everything is easier when you're in love!
.
.
.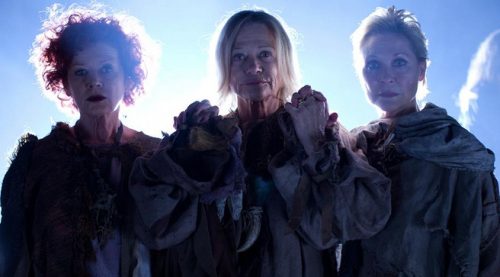 .
HELLTER: One of my favorite horror films ever is The Lords of Salem. I love everything about that film. How was Rob Zombie as a director and his wife Sherri Moon Zombie as an actress in the film?
DEE: It's such a wonderful film. I adore them both. Rob is one of the most talented and innovative writer, director, artist and musician I have ever worked with. A quiet genius. Sherri fit that role great. 
.
.
.
HELLTER: Yeah, Rob and Sherri are amazing. You play one of the 3 bad witches in the film. I love the scene where you whack the guy with a frying pan. Did you ever study or look up witchcraft or the Salem Witch trails to get better prepared for this film?
DEE: (laughs). Thank you. It felt good (laughs). Nope. Witches just represent evil. I'll play one but won't be one (laughs).
.
.
.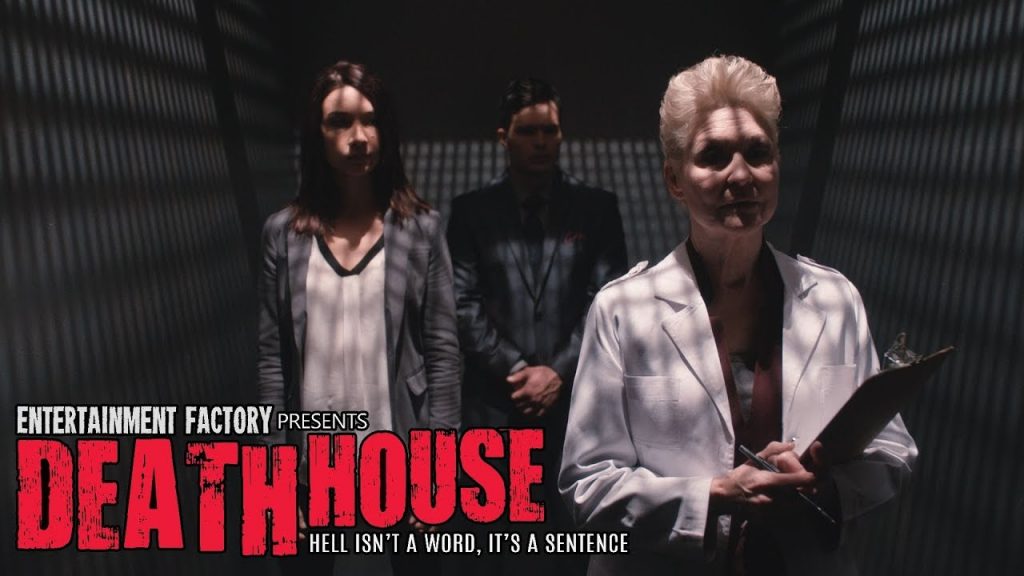 .
HELLTER: I was always fasinated with Witches and the whole Salem Witch Trails. You are in a film that has got so much press. Death House, it's you and a lot of horror icons. Who was your favorite person to work with on the set of the film?
DEE: Oh, that would be impossible to say! I love so many of them. Most of my scenes are with the two leads whom I loved working with. I also had a blast with Barbara.
.
.
.
HELLTER: Death House is really a who's who in horror. Amazing cast. What character do you play in Death House?
DEE: I describe her as the female Hitler.
.
.
.
HELLTER: Oh wow (laughs). With all the hype this movie is getting, do you think the fans will love the finished product?
DEE: That's impossible to predict. The success of a film is all up to the wonderful, unpredictable audience!
.
.
.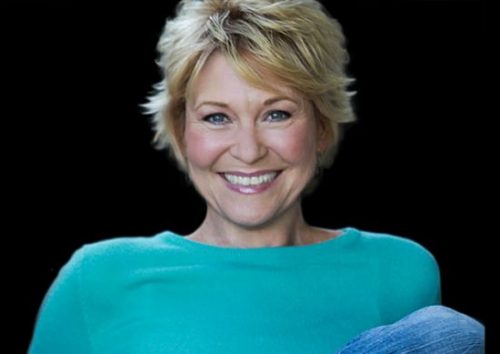 .
HELLTER: Very true. Do you enjoy doing horror conventions? It looks like you really enjoy yourself and you are always super nice to the fans and take time to talk to everyone.
DEE: I love them. I love meeting the fans and hearing all the stories. There are no greater fans in than world than horror fans!
.
.
.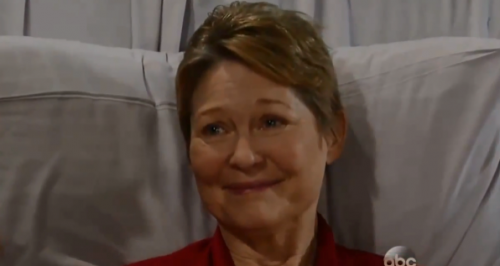 .
HELLTER: Horror fans are the best ever!! How did you get involved with General Hospital and did you enjoy doing a soap?
DEE: They offered it to me. I was scared to death. It was a great challenge and I had a ball.
.
.
.
HELLTER: What led to the creation of BuppaLaPaloo?
DEE: My heart. I wanted to teach children to love and accept themselves. To know how special they are.
.
.
.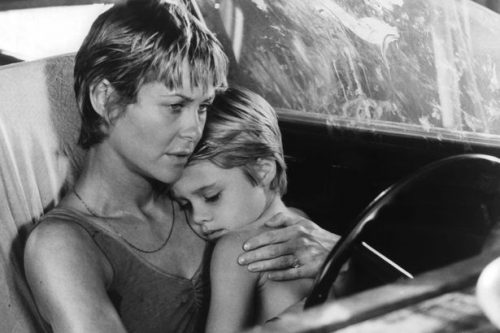 .
HELLTER: That's really nice. Out of all the child actors that you have worked with over the years from Drew Barrymore in ET to Danny Pintauro in Cujo, who was your favorite child actor to work with?
DEE: I love them all. I do. But every day I thanked God I got Danny to work with through that whole movie.
.
.
.
HELLTER: Danny was great in Cujo. Where can people listen to your talk show Conscious Creation and what is it about?
DEE: It is about creating your life CONSCIOUSLY, not from reactions or fears or old stories. It's about taking your power and focusing it to create the life you want. It's on Blogtalk radio. Just put in ConsciousCreation. Or go to my website, Iamdeewallace.com and look for it on the home page. You can also find it on ITunes.
.
.
.
HELLTER: I will make sure I listen to it. Sounds interesting. Do you enjoy teaching and spreading healing and self-help?
DEE: That's my passion, baby!
.
.
.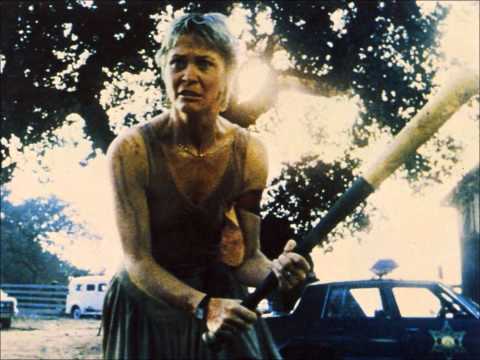 .
HELLTER: Who would you rather battle if it came down to it, Cujo, A werewolf, or an evil Witch?
DEE: Cujo. I won before.
.
.
.
HELLTER: (laughs) Yeah you did beat Cujo. Any advice for someone who is trying hard to break into the Hollywood world?
DEE: Be yourself. That's who they want.
.
.
.
HELLTER: Anything else you would like to discuss?
DEE: Just love yourself. Everything else falls into place.
.
.
.
HELLTER: Thank you for you time. You are amazing. 
DEE: My Pleasure. 
.
.
---
.
CHECK OUT DEE'S SOCIAL MEDIA:
.
.
.
---