Hellter Interviews Brooke Theiss (Roach Girl from Nightmare On Elm Street 4)!!
---
Hellter Interviews Brooke Theiss (Roach Girl from Nightmare On Elm Street 4)!!
---
Hello

Grue-Lings

,
Gruemonkey

is so happy and proud to give to all your

Nightmare On Elm Street

fans a very rare interview.

Brooke Theiss aka The Roach Girl.

Brooke hardly does interviews, let alone interviews on horror. She told me this is her first horror interview in 10 years. Thank you Brooke. She got her start in a few episodes of Growing Pains as

Wendy/Stacy

. Her big breakout year came in 1988. She landed a main role on the hit tv series Just The Ten Of Us as

Wendy Lubbock

. A certain Nightmare alumni co starred with her in that series,

Heather Langenkamp

. In 1988 she also starred in a movie you may have heard of called Nightmare On Elm Street 4: The Dream Master as

Debbie aka The Roach Girl

. She even appeared in the

Fat boys

music video for that movie. 
She was in a few episodes of another hit tv series Beverly Hills 90210 as

Leslie Sumner

and had a guest appearence on Boy Meets World as

Valerie

. She is currently in a film in pre production called Vail of Justice where she plays

Airline Hostess

. Please welcome

Broke Theiss.
.
.
---
.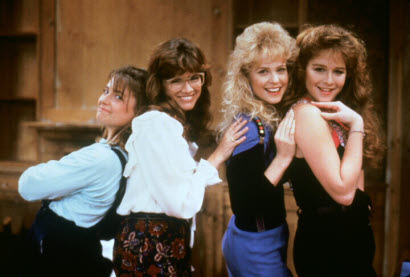 .
HELLTER: Can you tell us about your time on tv series Just The Ten Of Us with Nightmare on Elm Street alumni Heather Langenkamp, did Heather help you get into Nightmare 4?
BROOKE: JT10OU, was one of the best times in my life and one of the best times in my career. When you hear Actors talk about their TV family… well JT10OU epitomized that!!! I am still dear friends with all of the cast members. As well as some of the producers and directors. I remember Deborah Harmon, who played my mother, told me to enjoy every day because this was a once in a lifetime experience. She was so right. I went on to do two more ABC sitcoms and nothing compared to JT10OU… so to all of the fans out there, I hold you near and dear to my heart, because you we a part of that amazing time in my life.
And unfortunately, Heather did not help me get the role on Nightmare 4. Actors don't have that much power contrary to popular believe. I had to audition several times and screen test to get the part!!
.
.
.
HELLTER: That was such a great show. I miss it. How did you get the role of Debbie in Nightmare 4 and how was it like working with the late great Wes Craven?
BROOKE: It was Renny Harlin who directed Nightmare 4. Unfortunately, I did not have the pleasure of working with Wes Craven, he was not involved in 4 at all. It would've been a pleasure though. I have to say that I greatly admire and respect Renny Harlin. He brought the cast together several times before we started shooting. And really helped us kids become fast friends, which I think translated well on screen.
I got the audition through my agent…read for the role several times, had a screen test with Renny Harlan/producers and some of the potential cast… and then was finally offered the role of Debbie.
.
.
.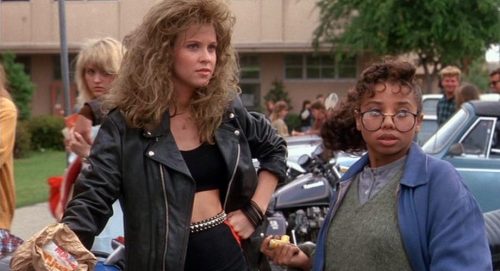 .
HELLTER: It shows. You all look very close. What was your favorite death scene in Nightmare 4?
BROOKE: Well mine of course… (laughs). 
.
.
.
HELLTER: Yeah, that's actually my favorite death scene as well. Sorry, (laughs). Any fun stories to tell us working on Nightmare 4?
BROOKE: One of my favorite stories, is how I met Robert England. There were several of us young actors hanging out in the prop truck, shooting the shit. When Robert hoped on the truck, of course I knew who he was. He was so gracious, nice , funny, charming and charismatic. And I remember telling him after we had been chatting for a while, that I thought my performance was really going to suffer. Because he was so ridiculously nice and that there was no way I was going to "fear" him on film!!!!
.
.
.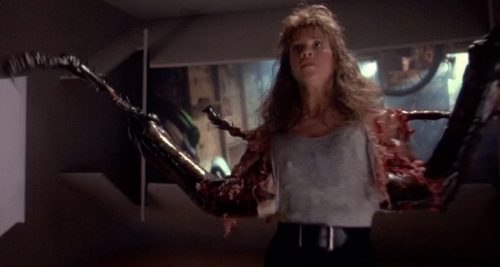 .
HELLTER: Robert does seem like a really cool down to earth guy. How did you prepare for what has to be one of the best scenes in the Nightmare series. Your workout and roach scene. What thoughts go threw your head when your told you will be a roach and get squashed in a roach motel by Freddy?
BROOKE: My thoughts on the whole cockroach sequence NOW, is of course, HOW LUCKY WAS I!!! I was in the right place at the right time and got the right role…
Back then I just thought it was fun and crazy!!!  I loved Screaming Mad George, Who was the special FX artist and who did the whole cockroach sequence. He was beyond talented and his whole team was amazing. It was one of the most physically demanding parts I have ever done. And I would do it again in a heartbeat!!!
.
.
.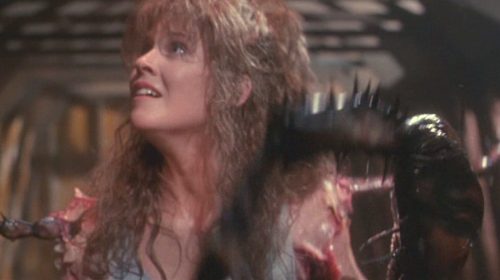 .
HELLTER: That was such a disturbing scene but so cool. How was that Roach scene done, it was very well done?
BROOKE: There were so many moving parts to this sequence.The workout scene with the workout bench, running down the hallway that minimized me. And in the roach motel itself.
First, were the body casts, getting all the molds done. Which took a couple of days. Then to the workout room, where I had my arms fall off and cockroach arms grow. I then had prosthetics attached, I put my elbow into these pieces that were wrapped and attached to my body… then fit my hands and forearms into long prosthetics, completing the big and full cockroach arms for the sequence of the minimizing hallway. After that we moved to the roach motel. I was in a full body cockroach costume. I'm  the cockroach in the background. Some people don't know that that's me inside a full  body cast of a cockroach, you can see my legs sticking out! We were shooting that all night long one evening on a soundstage Valencia!!
A side note… the goo I stick my face into is mostly made from jelly donut filling. (laughs)… but I still had no desire to eat itthat's a question I get asked a lot!!!
.
.
.
HELLTER: Wow, that's amazing. Sounds like it was a blast to film. What do you think makes Freddy Krueger a horror icon that people still love Freddy to this day?
BROOKE: One word, Robert England! He really brought that character to life.  How does one identified with a mass murderer… HUMOR and he does it so well!!!
.
.
.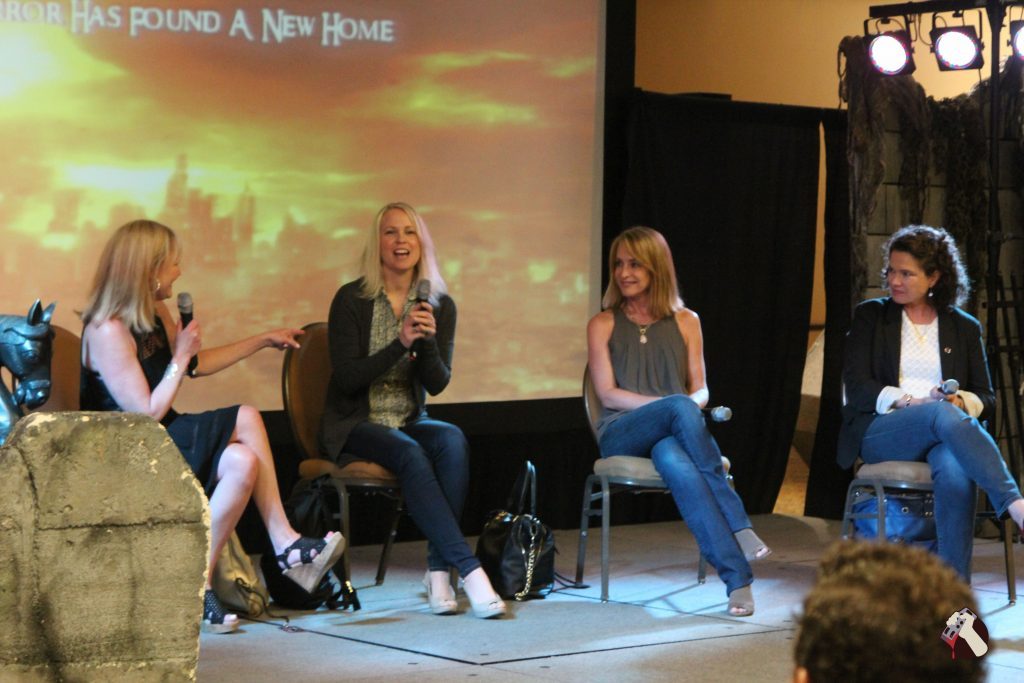 .
HELLTER: Yeah, Robert really brought Freddy to the main stream. Nobody can play Freddy as well as Robert. Do you still talk to any of your Nightmare on Elm Street 4 alumni? I see that Lisa Wilcox and Tuesday Knight do alot of horror conventions.
BROOKE: Again with Renny Harlin bringing us all together before the shoot, it really helped solidify our friendships. And yes, i've seen all the nightmare 4 gang at the  conventions that I do about once a year. It is like a high school reunion and I so enjoyed the time with my fellow co-stars… as well as meeting thousands of fans!! Win win!!!
.
.
.
HELLTER: That's cool that you still get to hang out and see them. If you could pick any horror icon to face off against Freddy besides Jason, who would you choose and why?
BROOKE: The Creature from the Black Lagoon would be a good one!!! Love classic horror!!!
.
.
.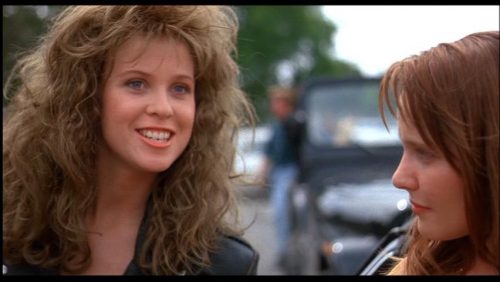 .
HELLTER: I love The Creature From The Blag Lagoon. Good choice. Do you have any message for your Nightmare fans?
BROOKE: Just how grateful I am for all the support through the years. The first time I did a convention, I didn't know what to expect. But I was so pleasantly surprised with all the people and all the kindness and all the love they have for this franchise. I am just one lucky actor … Who again, was in the right place at the right time. I am so grateful the be a part of this franchise…it is truly timeless.
.
.
.
HELLTER: Anything else you want to discuss or promote?
BROOKE: I'm on a long hiatus, but I will be back!!!
.
.
.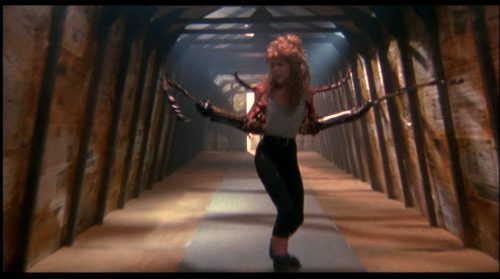 .
HELLTER: Thank you for joining us today.
BROOKE: Thank you for having me. 
.
.
---
.
CHECK OUT BROOKE'S SOCIAL MEDIA:
.
.
.
.
---