Hellter Interviews Alex Vincent (Andy from Child's Play 1 and 2, Cult of Chucky)!!
---
Hellter Interviews Alex Vincent (Andy from Child's Play 1 and 2, Cult of Chucky)!!
---
Hello Grue-Lings,
Our guest today is Alex Vincent. Alex is best known for his breakout role as Andy in Child's Play. That was Alex first role in the entertainment world and he nailed it out of the park. Andy is such an iconic character to the origin of Chucky. He was so good, that he came back as Andy in Child's Play 2, Curse of Chucky, and Cult of Chucky. After he did a movie called My Family Treasure, he quit the movie world, but returned 13 years later in a film called Dead Country.  Alex does horror conventions and he always has his favorite Good Guy Doll Chucky handy. Please welcome Alex Vincent.
---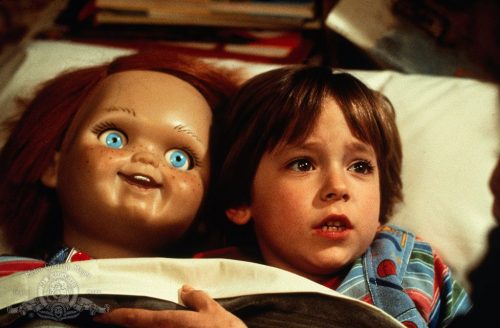 HELLTER: You were a child actor. How did it feel at such a young age, that you had the starring role as Andy in Child's Play? And as a kid, did any of the Chucky cursing bother you on set?
ALEX: It was incredibly fun for a kid! Nothing about the experience was scary.. And no, the cursing certainly didn't bother me. It was a great experience at that age.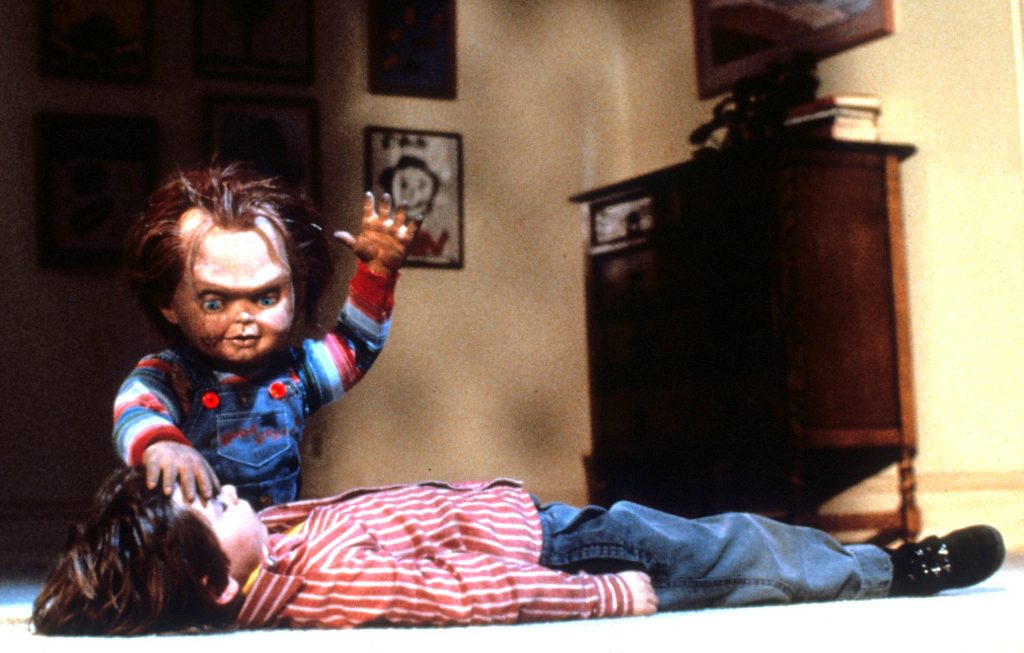 HELLTER: I would be in my glory if I was a child being in Chucky films. I'm sure it was fun for you. What was your favorite and least favorite scene in any of the first two Child Play's?
ALEX: Any time I had an opportunity to seriously injure Chucky was always a good time! The crying scene in part one was a scene that I was particularly nervous about.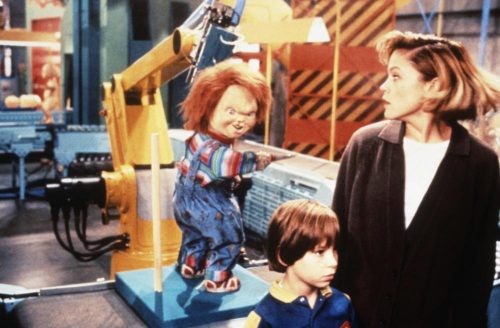 HELLTER: I bet it's hard to cry on cue. I don't think I can do that. Were you happy that Child's Play got a sequel and how was it like coming back as Andy again to battle Chucky?
ALEX: It's very gratifying to know that fans enjoyed the film enough to warrant a sequel. Coming back to play Andy so many years later has been an exciting and unique opportunity. I've tried my best to take in and absorb every bit of the experience.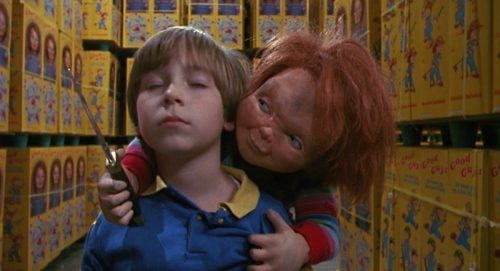 HELLTER: Why do you think that people get scared at a creepy killer doll like Chucky?
ALEX: I think everyone inherently has that fear of the inanimate coming to life and killing you. Brad's voice is definitely a contributing factor as well.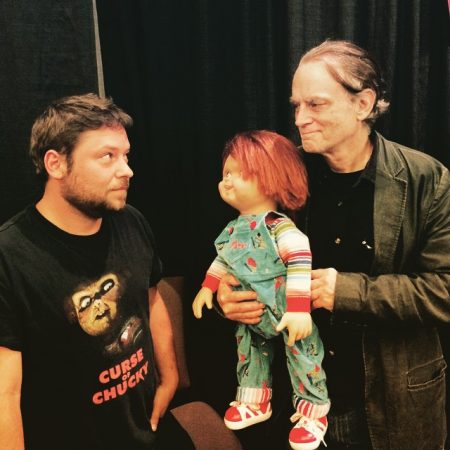 HELLTER: Brad's voice is creepy as hell (laughs). You left the acting world at 13 years old. What made you come back for the cameo in Curse of Chucky?
ALEX: Not much too that answer.  Don offered me the cameo and I thought it would be super fun. It was!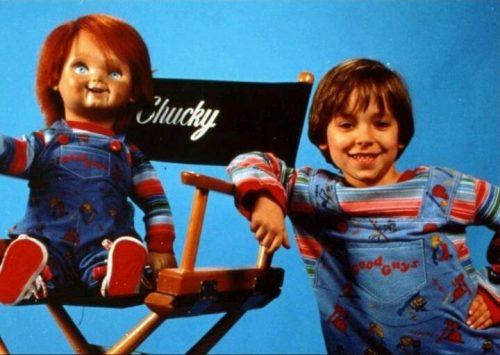 HELLTER: In Cult of Chucky, you have a main role. Your back as Andy. Was there any hesitation from you to return as Andy again or did you know you wanted to do this when you got the call from Don Mancini?
ALEX: There was no hesitation. There were some nerves and anticipation because this character obviously is sacred to the franchise. It was very important to me to do the character justice.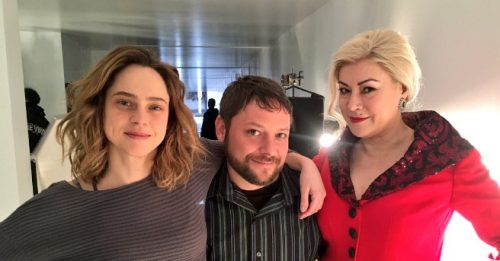 HELLTER: Don seems like a really cool guy and great person to work for. Jennifer Tilly has such an Iconic role as Tiffany in the Chucky series. How was it like to work with Jennifer Tilly?
ALEX: Jennifer is a sweetheart. Being on set with her was lots of fun.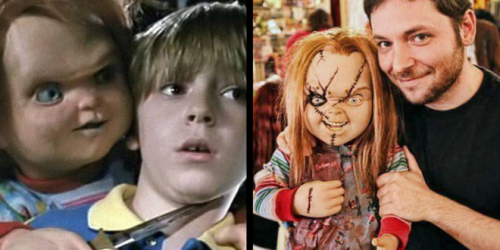 HELLTER: We all know Cult of Chucky is about Chucky going to the mental institution to find Nica and terroize her again. And your going to help Nica battle Chucky and possibly Tiffany to.  Are you looking forward to having Andy battle Chucky again?
ALEX: Better question would be… Are YOU looking forward to Andy battling Chucky again? I am looking forward to everyone seeing the film!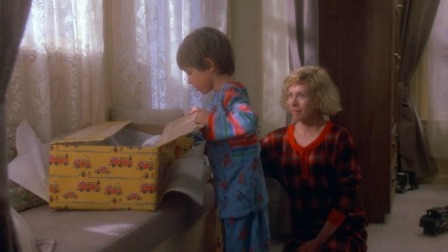 HELLTER: How is your relationship with Don Mancini and do you enjoy working with him and the voice of Chucky Brad Dourif?
ALEX: Brad and I have never really worked together. Working with his voice is lots of fun, and rightfully intimidating enough. Don and I are dear friends and it is an absolute pleasure to work with him.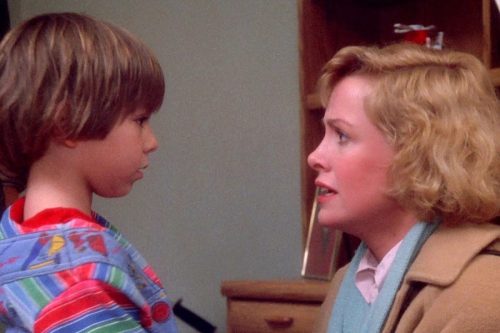 HELLTER: I would love to work a film with Brad and for Don. Growing up, did you ever own a Chucky good guy doll?
ALEX: I never got one.  I am hoping to get one soon though!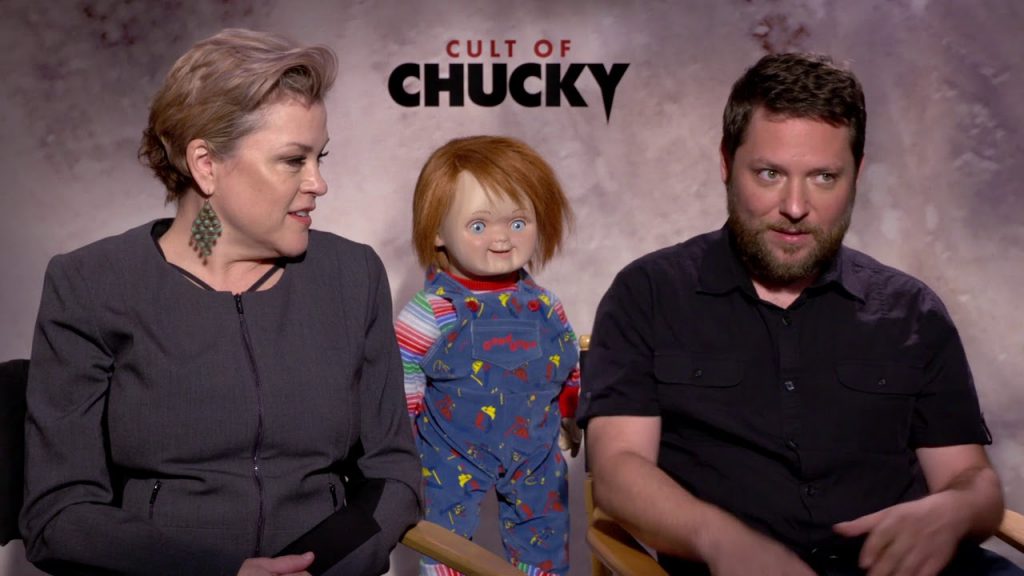 HELLTER: Chucky Dolls are amazing to have. Makes you feel like your in the movie (laughs). Also, you own a recording studio in Clearwater Florida. What can you tell us about that?
ALEX: I own and operate a recording studio and production company called AV Productions. It has been very rewarding working with over 100 local artists in the past three years. My studio is a very well equipped and inspirational creative environment. We have a few full length records being released this year that we are extremely proud of.  If anyone is interested in learning more about my studio, or bringing your creative project to us, we would be happy to discuss working with them! Www.avproductionsonline.com
---
CHECK OUT ALEX SOCIAL MEDIA:
---