Celebrity Picks: Bruce LaBruce
---
Celebrity Picks: Bruce LaBruce
---
Hello my Grue-Lings,
    Today I am very honored to bring to you Bruce LaBruce for Celebrity Picks. In honor of gay pride month, I bring to you a ICON in the gay horror world, LGBT films, and the gay community. He makes gay mainstream films, gay horror, and even adult films.  He studied film in York University in Toronto Canada. While there, he wrote for Cineaction Magazine.  He also did Queer Punk Zine J.D.'s. He is known for one of the founding fathers of New Queer Cinema, which was part of the Queercore Movement.  He is not afraid to go that extra mile and put something out there. He even had vampire and zombie sex, gang rapes, fetish, prostitution, etc in his films. My two favorite films he did are Otto, or Up with Dead People! and Gerontophilia.  He also did the very popular Gay Horror film LA Zombie!!! He has a new movie out called The Misandrists.  Here is Bruce LaBruce's Top favorite Gay horror films: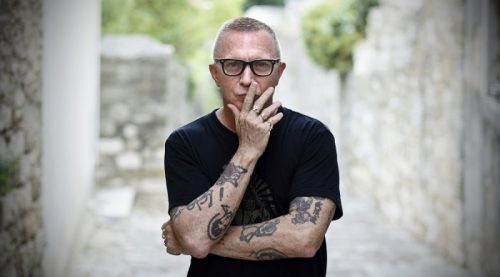 ---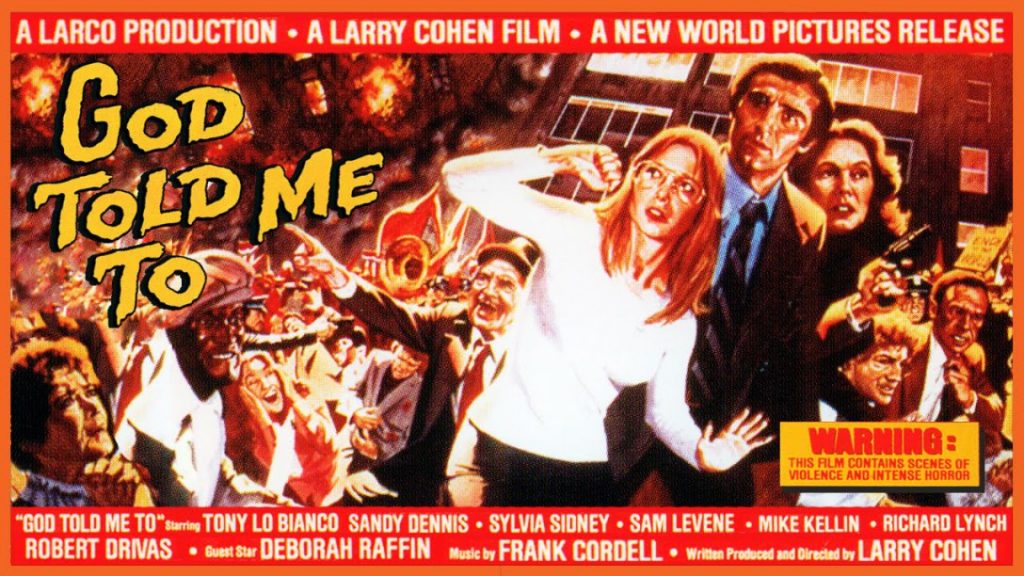 God Told Me To:
This movie has it all: a sniper, alien abduction, human/alien hybrids, hermaphroditic alien deities, brother-on-brother incest, police procedural – I can't recommend it highly enough.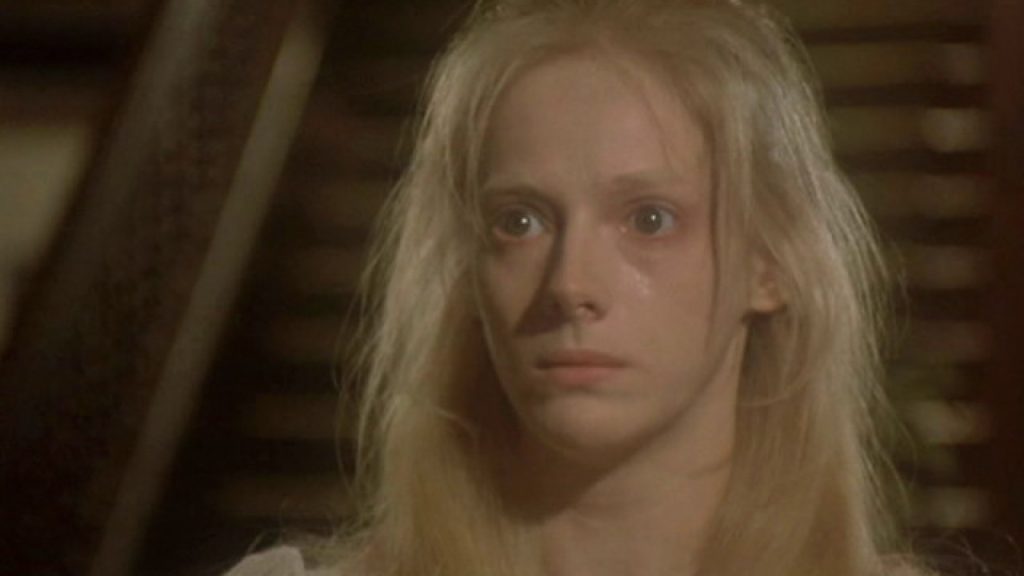 A Reflection of Fear: 
This movie has it all: a devil-doll, incestuous desires, mutliple murders, a tortured hermaphrodite – I can't recommend it highly enough.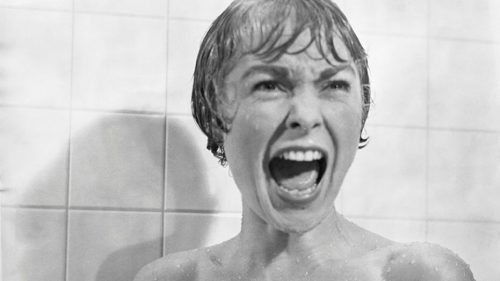 Psycho: 
The ultimate Oedipal nightmare with a homosexual twist. This movie has it all: the ultimate shower murder, a slasher, a transvestite repressed homosexual maniac, a police procedural. I can't recommend it highly enough.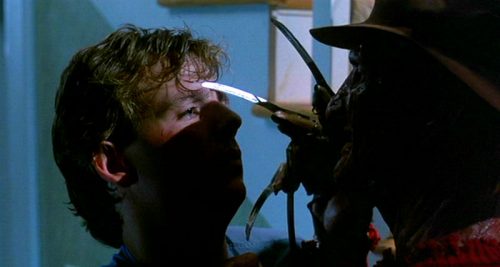 A Nightmare on Elm Street 2:
Gay, gay, gay, gay, gay! And more gay!  This movie is gayer than your best friend's jock strap that you used to surreptitiously sniff in high school. Or was that just me?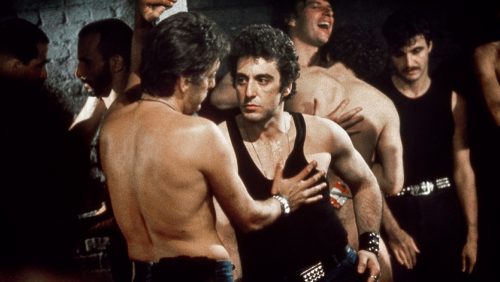 Cruising:
An undercover cop, Al Pacino, who may or may not be a serial killer, is thrown out of a leather bar with a police dress code for not being in uniform! Need I say more?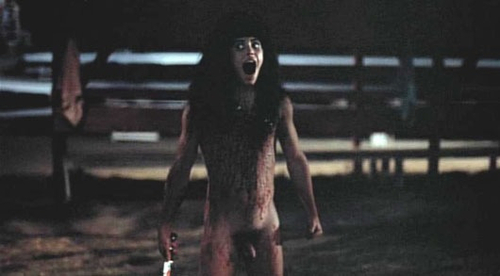 Sleepaway Camp:
After A Reflection of Fear, you would think that one horror movie made in the seventies about a serial killer who happens to be a little girl who is really a little boy who has been forced to live his childhood as a little girl would be enough, but in this case, once is definitely not enough. Great double bill!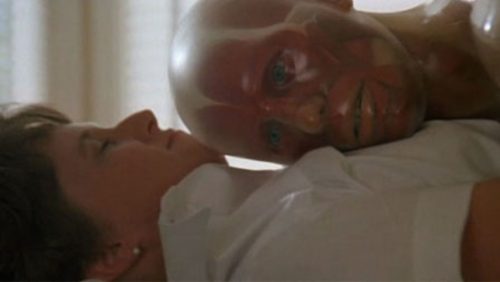 PIN: 
Another variation on the 'devil doll' possessed-by-an-alter-ego genre (A Reflection of Fear really got around!), this creepy little Canadian horror film is also deeply Oedipal, and, like Psycho, creates a disturbingly ambivalent sympathy toward the psychotic central character, who is probably a repressed homosexual. After all, as we all know, any horror film worth its salt is based on homosexual panic!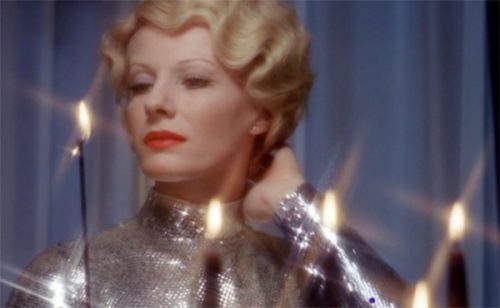 Daughters of Darkness:
Delphine Seyrig as a lesbian vampire. That's all you really need to know.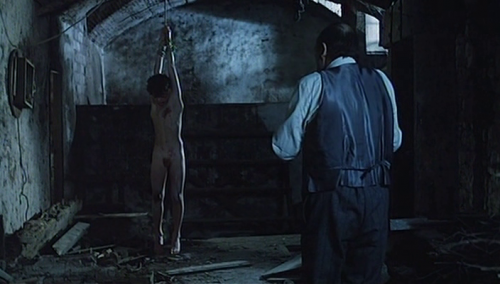 In a Glass Cage:
In a Glass Cage concerns a Nazi who, years later, becomes involved with a young boy with whom he had had a bizarre sexual relationship in a concentration camp. He's now in an iron lung, and the boy decides to turn the sexual tables on him. Takes kinky to new levels of kinkiness.
---
Bruce LaBruce website
Bruce LaBruce twitter
Bruce LaBruce facebook
Bruce LaBruce tumblr
Bruce LaBruce instagram
---