Hellter interviews Adam David Thompson (Here Alone)!!
---
Hellter interviews Adam David Thompson (Here Alone)!!
---
Hello my

Grue-Lings

,
    Today our guest is the talented

Adam David Thompson.
ADAM DAVID THOMPSON

holds a recurring role on WGN's The Outsiders as environmental activist

Gordon Jerrod

. His upcoming projects include the Netflix original series Godless and the independent film Here Alone. Thompson also holds a recurring role as Craig G in Amazon's original series Mozart In the Jungle. His additional TV credits include the

Ed Burns

and

Steven Spielberg

pilot Public Morals, The Blacklist (NBC) and Unforgettable (CBS.) Thompson's film credits include Universal's A Walk Among the Tombstones (opposite

Liam Neeson

), Martha Marcy May Marlene, Plus One, Up the River, Moon and Sun, Keep In Touch, Diverge, 10 Things I Hate About Life, How He Fell In Love and The Truth About Lies.
---
 
Hellter: Welcome to Gruemonkey as our guest. I know you from  A Walk Among the Tombstones. How was working with Liam Neeson and any cool stories on set with him?
ADT:  Liam is the coolest dude alive. One thing people don't know about Liam is that while he acts like a badass in movies, he is actually a very caring and conscientious person. We would kick each other's asses in a scene, then when cut was called, he would immediately ask if I was ok. Great dude, that Liam Neeson. 
Hellter: Yeah, he seems really cool. You are currently in two TV series, which is an amazing task. Can you tell me what Outsiders and Mozart in the Jungle are about and what characters you play in both series?
ADT: Thanks! These two shows couldn't be more different. Outsiders is about a group of mountain folk living off the grid being terrorized by a coal company for their land, while Mozart in the Jungle is the story of the New York Symphony and the myriad of crazy personalities involved. The characters I play are very different as well. In Outsiders I play Gordon Jerrod, a playboy environmental terrorist hell bent on saving the mountain at any cost. In Mozart in the Jungle I play Craig G, the high-strung, approval-hungry, Director of PR/Marketing for the symphony. I shot both of these roles simultaneously in two different parts of the country.
Hellter: That must have been really fun, shooting in different parts of the country.  Do you prefer being in TV series over being in films?
ADT: I love them both equally for completely different reasons.
Hellter: I think I would rather be in a tv series, seems like more fun for some reason.  You are also starring in yet another TV series made for Netflix called Godless. Godless is set in the 1800's.  Are you a fan of that era of the 1800's?
ADT:  I am now! The 1800's were a mystery to me until I began my research for Godless. It was a rough time to be alive and out on the range. It also yielded some incredible characters. I think Godless portrays both aspects in a brutal real way.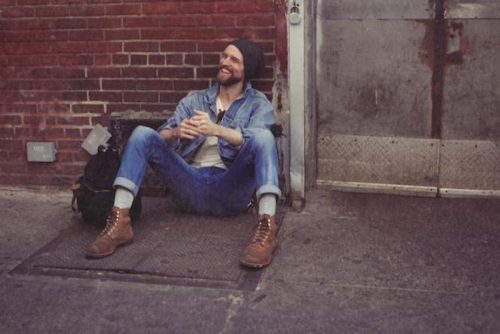 Hellter: The 1800's seemed like simple living, I don't think I would be happy living in that era (laughs).  What would you do if you were in a town made up entirely of women? What would you do to fit in?
ADT: I live in a house made up entirely of women, and it is the greatest thing that has ever happened to me. It has taught me to be a better listener, man and teammate.
Hellter:  I think every guy's dream come true is to live in a town with all women (laughs).  Has Godless been greenlit for a season 2 and what would you tell the audience to sell them on what makes this series so good and makes people want to watch it?
ADT: Godless is a self-contained story, so I don't know the future of the series. When you see that it is written and directed by Scott Frank, look at the cast list, and then see how gorgeously shot it is…I won't need to say a word, you will already be sold.
Hellter: I'm sold!!  You are in a current horror film that's out called Here Alone. I see the movie was made in 2016; did it take a while for it to get released?
ADT: No, actually. The movie premiered exactly one year to the day that we delivered it to the Tribeca Film Festival (where it won the Audience Award). I am amazed at how quickly the creators of this film, along with our distributors, Vertical Entertainment, worked to get Here Alone out to the masses.
Hellter: I'm glad to see you were able to get this movie made and out there.  Can you tell us what Here Alone is about and who your character is in the film?
ADT: Here Alone, is a story about Ann (Lucy Walters) and her struggles living in a post-apocalyptic world. She encounters Chris (played by me) and Olivia (Gina Piersanti) who come in and shake up her way of life. Throughout the movie, we learn more about her pre-apocalyptic life with her husband Jason (Shane West). My character Chris, without giving too much away, has a completely different approach to life in an infected world. This worldview causes a rift as well as an attraction with Ann. Real life issues amplified by the dangerous and bleak environment.
Hellter: It really is an amazing well made horror film.  If you woke up alone in a world now run by zombies after an epidemic outbreak, what would you do to survive and would you start searching for any human survivors to help you in a war against the zombies?
ADT: Let's hope this never happens! I think I would live on a houseboat (assuming the zombies can't swim) with my wife and daughter. Those two are all I need to survive.
Hellter: For your sake, let's hope the zombies don't learn how to swim (laughs).  In a zombie takeover, how would a person survive in a world with no cell phones, internet, computers, etc.? Do you think you would be able to live without modern technology?
ADT: I long for the days before smartphones. I am a fan of putting my phone away and having face to face conversations. On the other hand, technology allows my daughter to really know her family that lives far away. So, double-edged sword I suppose. Let's hope it doesn't take a zombie apocalypse to make us connect on a personal basis again.
Hellter: Yeah, when I tell young people that I remember how it was when there weren't cell phones. How we actually talked to people instead of text and they look at me like I'm nuts, (laughs).  How was working with the legendary actor Shane West?
ADT: Believe it or not, Shane and I never got to work together, nor have we met in person. We have had many hilarious email conversations that lead me to believe we would be fast friends

.
Hellter:  I'm glad to hear you at least had some contact with Shane.  Do you have any fun stories about being on set for Here Alone?
ADT: Even though our film is bleak with moments of humanity, our set was nothing but enjoyable, with moments of living in the bleak reality of our characters. One night after filming, we had a party in the parking lot of our motel. After a few beers, I told the DP, Adam McDaid, that I could throw a football 40 yards and into the gate of the grip truck. No one believed me as the margin of error was slim at best. I sank it on the first shot. The rest of the night, the camera department and I tried to recreate the throw. A few of them made the shot as well. I, on the other hand, was unable recreate the magic.
Hellter: Sounds like a fun time.  Did any scenes in Here Alone really freak you out/ scare you?
ADT: During the shooting process, no. It is hard to be afraid of the zombies when you have been sitting with them in hair and make-up for 2 hours. Watching the movie, however, there are moments that scare me no matter how many times I've watched it.
Hellter: Do you think there is a possibility for a sequel?
ADT:  I don't know what the filmmakers are thinking in regards to a sequel. I do know that we as a team will absolutely be joining forces again to make more films. What type of film is left to be seen?
Hellter: Would you rather battle Jason, Freddy and Michael or live in a world of Zombies?
ADT: If they were slow moving, easily baseball batted, hilarious zombies? I would say zombies.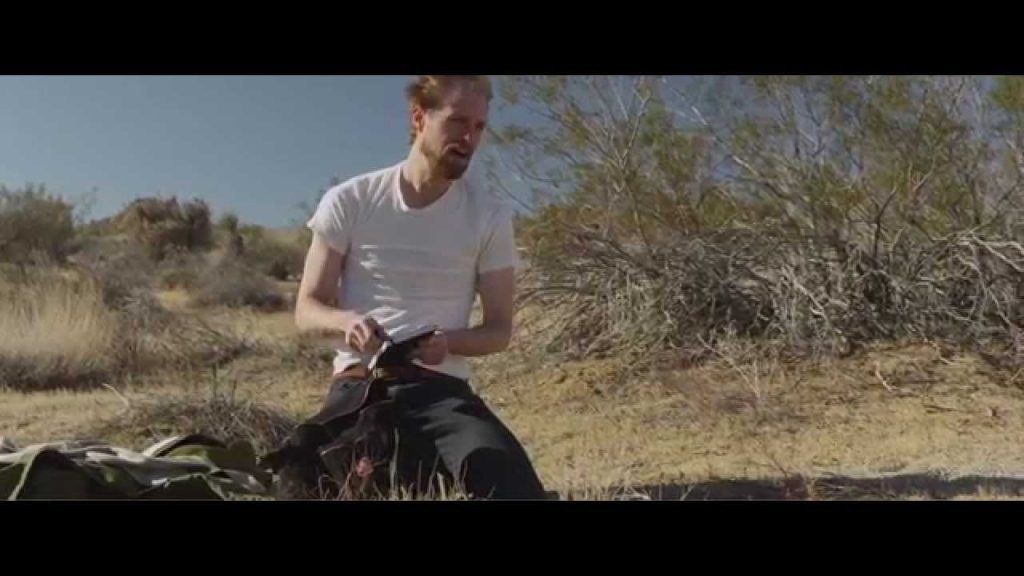 Hellter:  You might be right on that. Zombie's might be easier to beat than Freddy, Jason, and Myers.  Any other projects coming up that you would like to discuss?
ADT: Lots of stuff brewing, looking forward to discussing more soon.
---
---