Hellter interviews Death House director B. Harrison Smith
---
Hellter interviews Death House director B. Harrison Smith
---
Hello my Grue-Lings,
Today I am interviewing a very good director, B. Harrison Smith. He is President of Class of '85, LLC. Directing debut: Camp Dread Recently wrapped production on the horror star-studded Death House and the action-comedy, Garlic & Gunpowder. Director of Camp Dread, Zombie Killers: Elephant's Graveyard, Death House, Garlic & Gunpowder Writer of The Fields, 6 Degrees of Hell, Camp Dread, Zombie Killers: Elephant's Graveyard, Death House, Garlic & Gunpowder TV Work: Hang Men a director series reality show with Discovery Channel Virtual Reality: 360 Degrees of Hell for Samsung
Born and resides in Pennsylvania, Smith works to create high-quality motion pictures on modest budgets with domestic and international success.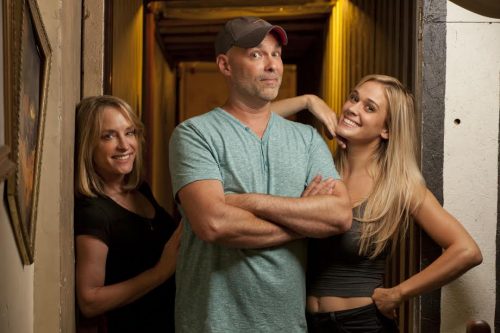 ---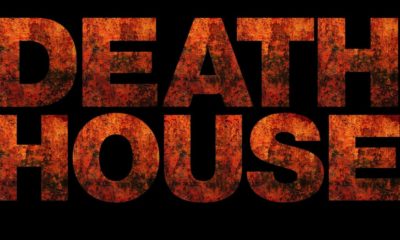 .
Hellter: Thank you for being a guest on Gruemonkey today.  When did your love for horror first begin and what was the first horror film you saw that made you want to produce and write horror films?
BHS: My grandmother got me into horror. I spent a lot of time with my grandparents growing up. She loved late night horror shows like Chiller Theater and the stuff on the CBS Late Night Movie. Saturday afternoons were "Creature Double Feature" type shows. So by the time I was eight, I knew all the classic names: Karloff, Lugosi, Chaney, Lorre, Price, Lee, Cushing…and I was a dedicated Godzilla fan as well. 
Jaws was the movie that made me want to make movies. I was eight when it came out and I saw it in theaters with my mother in 1975. I knew what I wanted to do walking out of the theater. I wanted to make people laugh, scream and applaud like Spielberg did. 
.
.
Hellter: You are right. Jaws was an amazing film.  Are you happy with the indie horror films that are being made today? Some true horror fans say they are better then main stream horror films.
BHS:I think the best horror is on the indie circuit. The studio stuff is being geared toward middle schoolers. Stuff like Lights Out, the Conjuring films…that's all jump scare fluff stuff. Some studio product likes to disguise itself as "indie." These days an "indie" film can be up to 20 million bucks. That's not indie.
 A film like Don't Breathe is not an indie film. It's also flaccid horror and one of the most overrated films of the last few years. The Babadook was well made but highly overrated. It's more a psychological thriller than a horror film. Again, well made, but don't go telling me it's the most terrifying film William Friedkin has seen. That's hype and it's not only unwarranted, it ruins the enjoyment of the film.
A lot of talent is coming out of the indie scene and I look toward that sector to give alternatives to the array of remakes, reboots and crappy "reimaginings."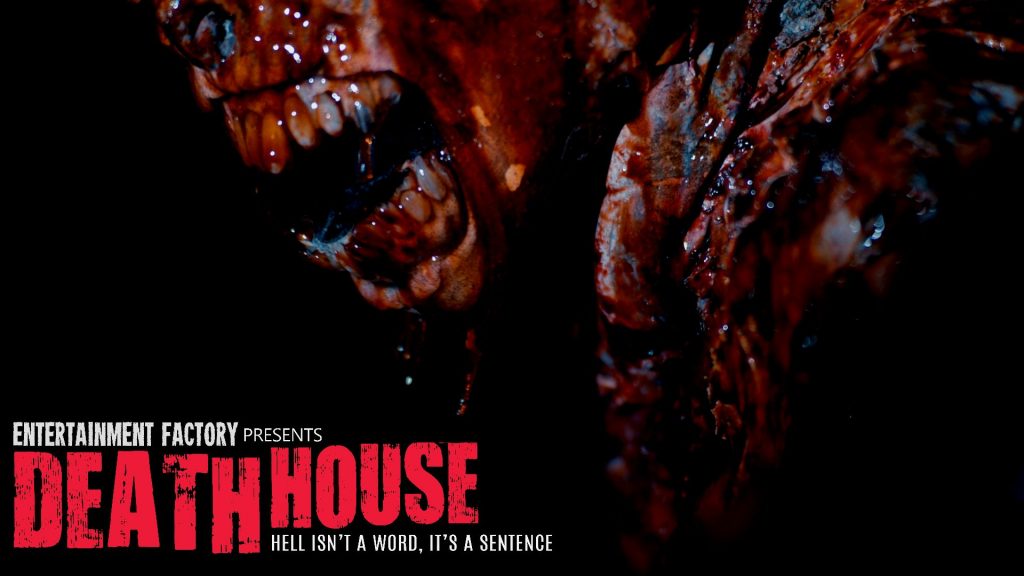 .
Hellter: There are too many movies with jump scares. That's all they seem to focus on.  A lot of horror fans call Death House the Expendables of horror because you have a lot of horror legends in this film. Are you tired of having Death House being compared to Expendables and how would you describe what Death House is and what is it about? 
BHS: If calling it that helps people recognize it, fine. However, it is not "The Expendables" of horror. Many fans ignorantly think it's going to be some mashup of Freddy vs. Michael Myers or Candyman vs. Pinhead. Any fan worth their horror salt knows the financial and legal hurdles to license those characters would prohibit such a film. It took them ten years and over a dozen scripts to bring us Freddy vs. Jason and that was a crap fest. 
What Death House is, however, is a roller-coaster ride through the fun house. It's a modern horror, action/sci fi with an 80s vibe. It has the largest collection of horror stars in a single film to date and most of all, it's a lot of fun.
Hellter: I was probably the only horror fan that liked Freddy vs Jason (laughs).  How was it like working with all these huge iconic names in the horror world like Kane Hodder and Michael Berryman and any crazy or funny stories that happened with some of the legends on set? Horror fans know that Kane has a sense of humor.
BHS:Kane was funny as hell and wonderfully irreverent. I can say that working with all of these actors was one of the most pleasant experiences I've had as a filmmaker. They were kind, funny, generous and also more than just horror actors. These are professional actors who are just genuinely nice people.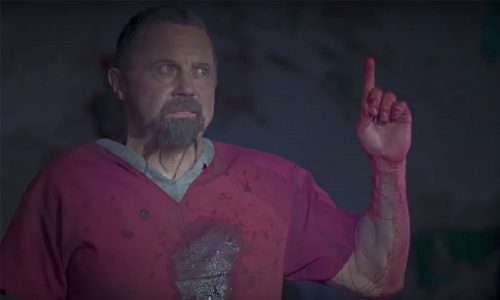 .
Hellter: I would love to work on a set with Kane Hodder

.  

That would be amazing.  You worked with Amanda Wyss from Nightmare On Elm Street 1. Describe to fans how it was like working with Amanda and what is
360 Degrees of hel

l
about?
BHS: I've wanted to work with Amanda since forever. Aside from Nightmare, she's BETH from Better Off Dead. Why wouldn't I want to work with her, ya know? Amanda is a pro, the consummate actress who gives a damn about what she does and the quality of the project. We laughed a lot, we've socialized numerous times since then and I plan on working with her on an upcoming comedy feature that I can't have anyone else in a particular role but her.
 360 also stars Lauren Compton and Susan Moses and is a spin-off of my cult classic horror 6 Degrees of Hell that starred

Corey Feldman

. It's a virtual reality short that revisits the famous Hotel of Horror in the Poconos and is a load of VR fun. Samsung picked it up for their VR line and was a tremendous download success for both iPhone and Android platforms.
.
.
Hellter: Amanda was amazing as Tina in Nightmare. Being dragged across the wall and gutted on the roof of the room is an amazing scene.   How was it like working with the late Gunnar Hansen on writing the script for Death House and what is the story behind getting called in to work with Gunnar?
BHS:Gunnar was a gentle giant and kind man. He was generous and wanted a film for his fans and he got that with

Death House

. I met him through his agent

Michael Eisenstadt

and producers

Rick Finkelstein

and

Steven Chase

of Entertainment Factory. The details of the meeting and such have been reported numerous times in other interviews so I won't bore you with all of those details. The important thing is Gunnar was an artist and gentle soul who wanted something fresh and fun to gather his horror comrades into a single film.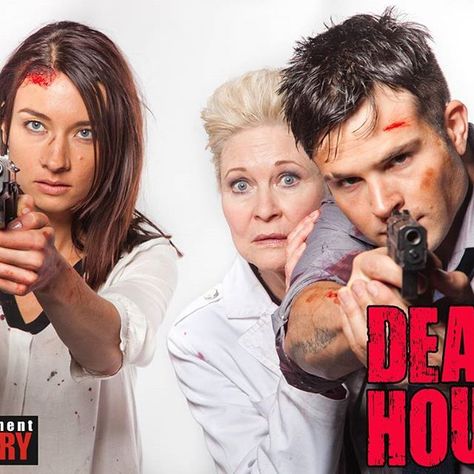 Hellter:  RIP Gunnar!!  Is there a sequel already in the works for Death House?
BHS:Yes. There are 5 planned sequels. Let's see how the first one does.
.
.
Hellter: That's great news!!  What horror film besides Death House did you have the most fun working on?
BHS:I am partial to Camp Dread because it was my directing debut and it was truly like summer camp while shooting it. It was a fun shoot with a wonderful cast and I love how it turned out.
.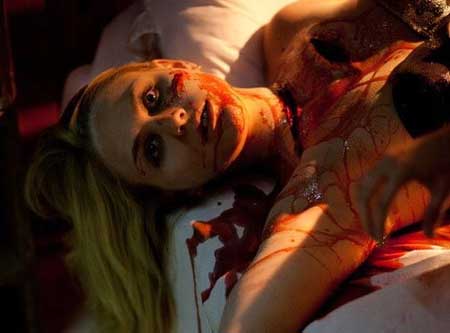 .
Hellter: I never saw Camp Dread. I will add this movie to my list.  What makes Death House unique compared to other horror films and will there be any surprises?
BHS:Lots of surprises! LOTS. It's unique that it's not a slasher flick with the same old same old. We have a terrific array of practical effects, so many horror names, and a cool retro story that seems fresh in the digital age. You gotta watch it a couple of times to catch everything. Most of all this is FUN. Horror just isn't fun these days and this one is.

.
.
Hellter: I miss the days of fun horror too. Thank you for making a fun horror film.   I'm happy to see you got Tony Moran and Tom Atkins. Everyone loves Halloween and Tony Moran's performance. How did you feel about Halloween 3? Tom Atkins did a great job, but to me, it didn't fit into the series of Michael Myers. If it was made as its own movie, I think it would have gone over better, don't you?
BHS:We have Tony Moran but Tom couldn't make it as he had cataract surgery at the same time we needed him. As for Halloween 3, everything I think about the film can be found here as part of my Cynema blog: http://horrorfuel.com/horror/reviews/halloween-iii-a-second-look-and-why-part-ii-is-cynema/
Halloween III was never meant to be part of the series. Ever. That was a bait and switch pulled by Universal Studios. It has zero to do with the Myers storyline and was never meant to. Read my article.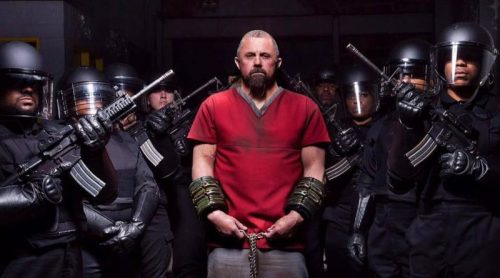 .
Hellter: I will read it.  Do you think people are going to try and copy what you did with Death House, because Death House is the most talked about horror film. To get a cast of legends like that is amazing and I'm sure other horror producers are going to try to get a few legends in a film to have the same success that I'm sure Death House is going to have.
BHS:If it makes money, it will get copied. 
.
.
Hellter: Yeah, that's true.   Describe what The Fields, Camp Dread and Zombie Killersare about and what inspired you to write these 3 amazing films, that people describe as your best horror work?
BHS:All three are different. The Fields is based on my own, true story about what happened to me as a boy on my grandparents' farmette. The other two films are tributes to the genres that spawned them. Nostalgia was the main inspiration but it's also a love for the genre. I think horror has become way too cynical and it's just not fun to watch sometimes. We wanted to inject fun and for true fans, they see so much that we put into these films.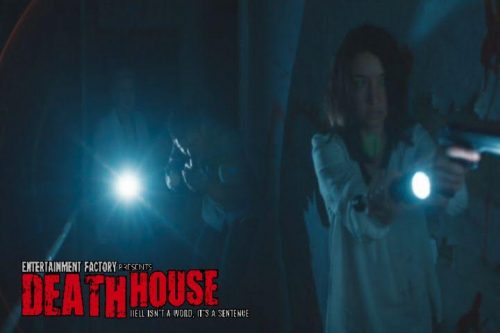 .
Hellter:  What is your position at Carolco Pictures and class 85?
BHS:Carolco is getting up on its feet. I am head of feature development once the company is back to form I'll discuss more.
.
.
Hellter:  Describe what your Cynema blog and site is about?
BHS: My Cynema site is not a film review site. Because the internet doesn't need another one of those. It was inspired by Jaws the Revenge which I consider the worst film ever made because it had the means to be a good film and no one associated with it wanted it to be good. You can access the site here: http://horrorfuel.com/author/harrison/
Cynema is about cynicism in filmmaking and its toxic effect on art. In this case, I focus on film.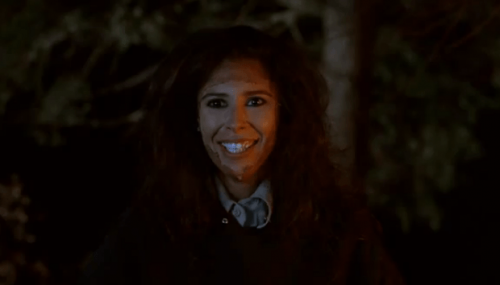 .
Hellter:   Who do you think you would have a better chance at surviving against: Going to Haddonfield and being stalked by Michael Myers, falling asleep and encountering Freddy who won't let you leave dream world, or you're on a camping trip and Jason Voorhees is coming after you?
BHS:

Jason Vorhees

because then at least I'd be surrounded by hot, naked chicks even if he gets me.
.
.
Hellter; Good choice.  Anything else you would like to discuss?
BHS:Check out my Cynema series as it is about far more than horror. I just completed my first comedy with

Michael Madsen, Vivica A. Fox

and

Judy Tenuta

and it's funny as hell. 
.
.
Hellter:  Thank for you joining us today, it was a pleasure talking to you. 
BHS:  You're welcome. 
.
---