Celebrity Picks: Tami Stronach (Never Ending Story's Child-like Empress)
---
Celebrity Picks: Tami Stronach (Never Ending Story's Child-like Empress)
---
Hello my Grue-Lings,
The child Empress from Never-Ending Story is back! Tami Stronach, is now busy putting together a new album and show for families and children. Thirty years ago, we fell in love with her child Empress when she beckoned Bastian to call her name. Now, the star of the 80s hit is back – ready to invade both the film and music world with her new family label and a Luck Dragon-sized load of exciting new projects. 
Directed by Wolfgang Peterson, The Never-Ending Story was a West-German produced English-language film that, at the time, was the most expensive film produced outside the United States or the Soviet Union. The Never-Ending Story, which won several awards over 1984 and 1985, was a global hit, snaring US$100 million worldwide against a production budget of US$27 million. The movie, which catapulted Stronach to stardom, has been a huge inspiration in pop culture and is just as popular today as it was when it was first released. 
After a couple of decades of dance and theater in NYC, Tami has now turned her attention to laying the foundation for a content shop that makes 'family friendly' work – not unlike The Never-Ending Story. The brand is Called Paper Canoe Company, which she founded with her husband, Greg. Tami made one album, Faerie Queen, that nostalgia buffs will remember as a sleeper hit in the '80s. This new project is the first in a series of collaborations with a notable crew of indie folk rock artists in Williamsburg. In the coming months, she'll be choreographing and performing in videos for the album and doing promo concerts in preparation for launching a full live theatrical experience later in the year. They are planning to tour nationally and internationally in theatrical concert venues with video projections, puppets, and Tami performing the role of Harmony, the Giant's Rock Star Daughter.  Below are Tami Stronach's Top 8 favorite horror films of all time: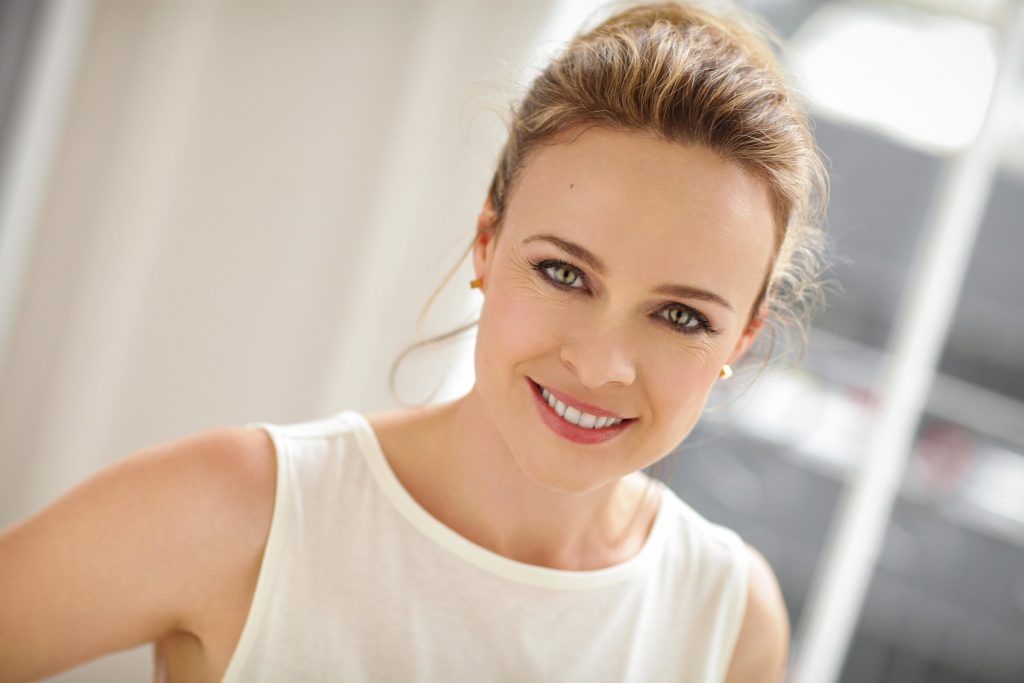 ---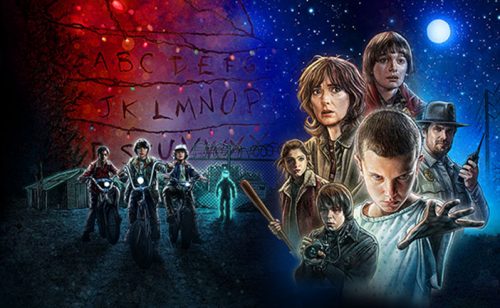 Stranger Things:
I love… Stranger Things…The aesthetic of it is amazing. It captures the 80's so well with surreal ominous tones. I think so many of us were latch-key kids in the 80's whose parents were away at work… being a tween and dealing with normal problems on your own was hard enough but these children have to deal with evil scientists and demons from the upside-down mostly on their own…it is really scary.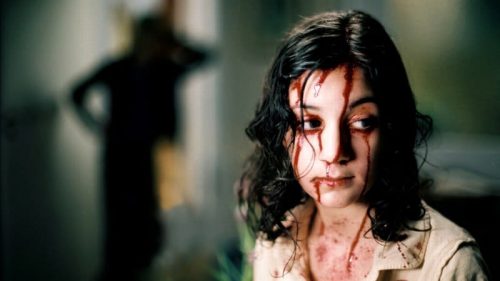 Let The Right One In: 
Let the Right One In…a vampire movie set in Sweden in the 80's …so awesome. Totally brilliant filmmaking….Something very unique about the images here–visually stunning. You actually feel cold watching the snow fall. The whole notion of good and evil is turned on its head.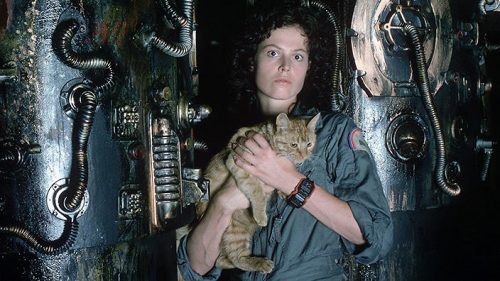 ALIEN Films:
Alien films with Sigourney Weaver (the original by Ridley Scott and the remake by Cameron)….Sigourney is such a bad ass in the films. I'm a huge fan. I learned that the character of Ellen Ripley was originally written for a man so once that role was changed to a female officer it still retained this direct, level-headed quality.  I'd never seen a female hero quite like that–she didn't wait to be saved, she kept her cool under pressure and that Alien was about as scary as it gets.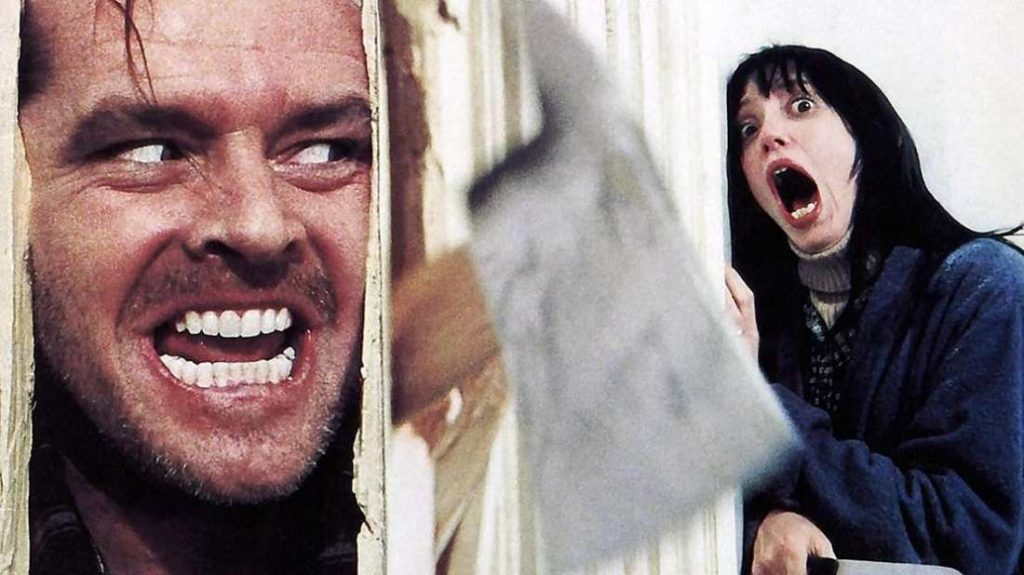 The Shining: 
The Shining…The aesthetics of this film are incredible…I love the unique cinematography combined with incredible performances. Every frame is so carefully crafted and the set design is genius. Images from this work just get burned into your skull. And then there is this little child locked in all the madness which really amps up the fear.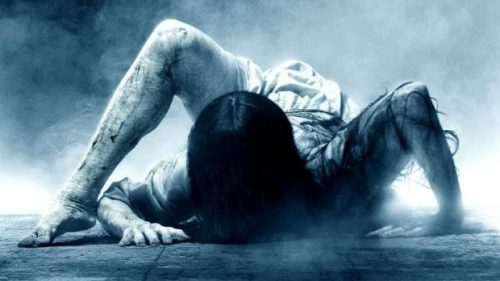 The Ring:
The Ring— the original Japanese Ring and the one with Naomi Watts. I think both films build suspense so well and rely on psychological horror over gore which I like…I watched this alone at 3AM and I was a mess crawling off to bed.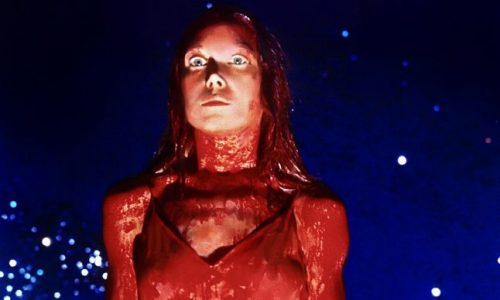 Carrie:
Carrie–Classic. Cissy Spacek was incredible! And we all know how mean teenagers can be….scary enough outside of a horror movie.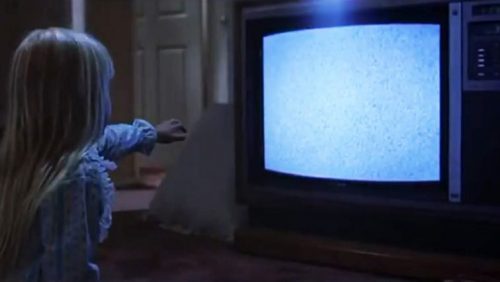 Poltergeist: 
Poltergeist. This was the FIRST horror movie I watched and so it left a big impression on me. A mom trying to protect her child seems to get me every time.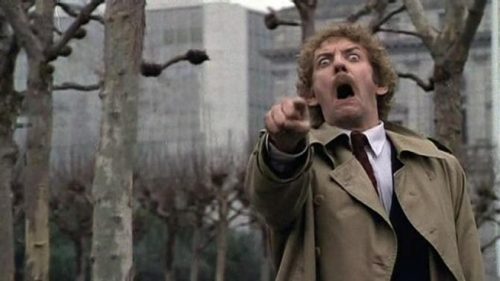 Invasion of the Body Snatchers:
The original Invasion of the Body Snatchers…this movie is deep…people losing their emotions and walking around like living shells of themselves…sometimes you look out at a busy street or you consider crazy events in history and the body snatchers doesn't seem so far-fetched. Maybe it's not aliens making us loose our humanity but there are so many societal pressures that seek to drain us of our compassion. Brilliant film!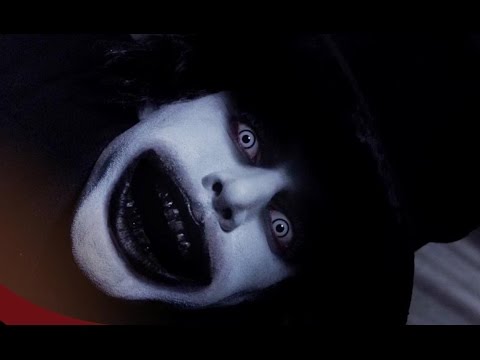 I want to see Babadook…but I'm scared 
---
---