---
Hellter's Top Halloween Songs
---
Halloween Season is the best time of the year and I love everything about it! From Haunted Houses to Haunted Hayrides, Bonfires, Roasting Marshmellows and drinking apple cider, caramel apples, everything pumpkin, and pumpkin spice coffee. Nothing better then this time of the year. Oh, and of course good horror films. But nothing is better then going in your room, turning out the lights and listening to spooky Halloween songs.
Below you will find my personal top 8 as well as a big selection of other favorites at the bottom. You may not agree, but that's ok, comment and tell me your favorites or any I might have missed.
So, get ready for Gruemonkey's Top  Spooky Halloween Songs!
---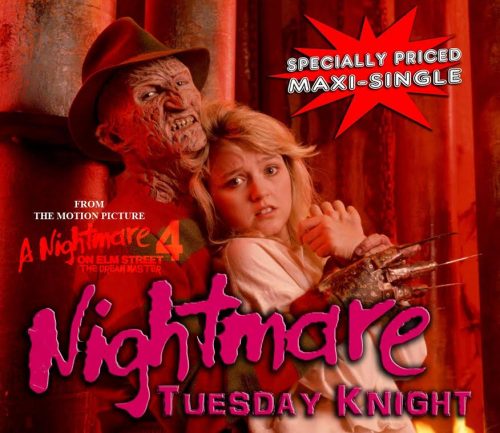 8. Tuesday Knight- Nightmare from Nightmare on Elm Street 4: 
For those of you who don't know, Tuesday Knight played Kristen in Nightmare on Elm Street 4. Not only is she a great actress, but she's an amazing talented singer as well. Really love her voice and love this song.  I like nightmare on elm street 4, but this song made it even better.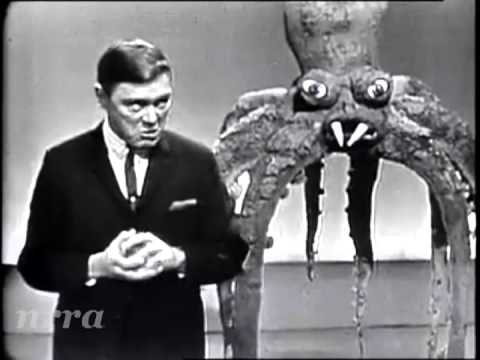 7. Bobby Pickett- The Monster Mash and Sam The Sham-Lil Red Riding Hood tied for #7: 
You can't have a real Halloween party without playing one of these. Monster Mash brings your Halloween spirit out and makes you wanna have fun. Lil Red Riding Hood always makes me think of haunted hayrides and corn mazes and that's never a bad thing.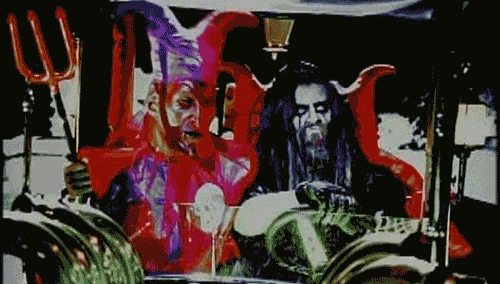 Great rock with a great sound…nuff said!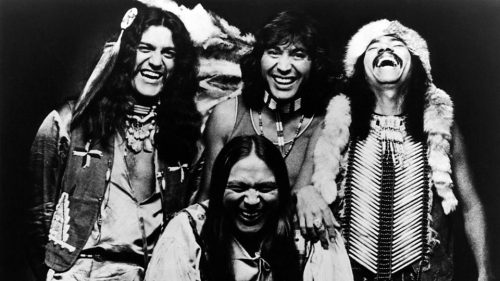 5. Redbone- The Witch of New Orleans:  
This song was made about a real witch who lived in New Orleans., Marie Laveau. Ya know, the chick Angela Basset played in season three of AHS? This has always been a favorite of mine, it make's for a spooky little ditty to get in the spirit.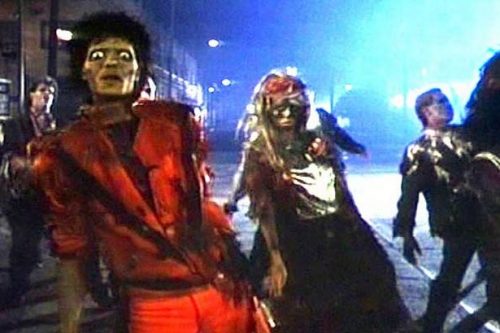 What can I say about this one. Thriller is a iconic song. Vince Price talks in this song and has his iconic laugh and Michael Jackson was just amazing and it has dancing zombies. Need I say more?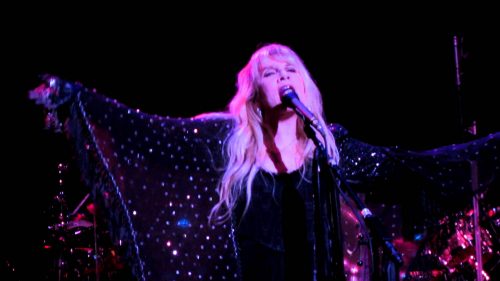 I love me some Stevie Nicks!. Stevie is a practicing witch and she even sang this song on American Horror Story. You can never go wrong with this gal, Halloween or not!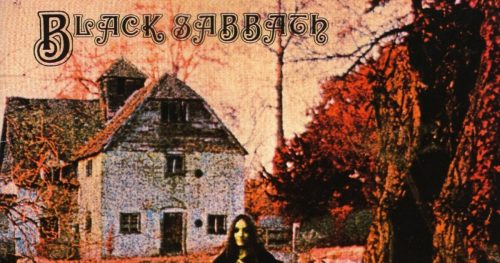 2. Black Sabbath- Black Sabbath:  
When I was a kid, this song scared the crap out of me. It's very disturbing. From Ozzy's eerie voice to the scary beat. Just an all around creepy song that still send goosebumps up  my arms.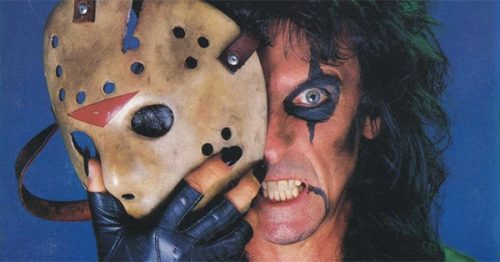 1.   Alice Cooper- The Man Behind the Mask:  This is my favorite Halloween song. It's Cooper, it's Jason, it's awesome! I can listen to this song over and over everyday.
---
Well, that's my top 8. I'm not saying there the best ever, but they're MY favorite. Hopefully you enjoyed a few. Click the song's below to hear some other great Halloween tunes. As always, Screw your Bananas!!!
Stevie Wonder- Superstition
Pink Floyd- Careful with that Axe, Eugene
Bloodrock- DOA
Kinks- Wicked Annabella
Skrillex- Scary Monsters and Nice Spirites
Josh Barnes and Brian "B.Dub- The Maniac Cop 2 Rap
Killer clowns from outer space music video
Siouxsie & The Banshees- Halloween
The Specials- Ghost Town
Halestorm- Familiar Taste of Poison
Nine Inch Nails- The Becoming
Tim Armstrong- Among the Dead
Rockwell- Somebody's watching me
Dead Kennedys- Halloween
Rocky horror cast time warp
The Fifth Estate- Ding Dong the witch is dead
Harry Belafonte- Jump in the line (BeetleJuice)
Ministry- Everyday is Halloween
Oingo Boingo- Dead Mans Party
Classic IV– Spooky
Bauhaus- Bela Lugosi is dead
My Bloody Valentine: The Ballad of Harry Warden
The Edgar Winter Group- Frankenstein
Avenged Sevenfold- Bat Country
The Doors- The Ghost Song
SSQ- Tonight we'll make love to we die from Return of the living dead
Johnny Cash- Ghost riders in the sky
David A. Hess- Wait for the rain from Last House on the left
The Misfits- Halloween
The Cramps- Surfin' Dead
David Bowie- Scary Monsters and super creeps
Laaz Rockit- Leatherface
Santana- Black Magic Woman
Metropolis- The Darkest Side of the Night from Friday the 13th Jason Takes Manhattan
Felony- I'm no Animal
Alice Cooper- Teenage Wasteland
New York Dolls- Frankenstein
The Charlie Daniels band- The Devil Went down to Georgia
Fresh Prince- Nightmare on my Street
TALKING HEADS- PSYCHO KILLER
RAY PARKER JR.- GHOSTBUSTERS
NAPOLEON XIV- THEY'RE COMING TO TAKE ME AWAY
AC/DC- HELLS BELLS
DONOVAN- SEASON OF THE WITCH
IGGY POP- FREDDY'S DEAD
Warren Zevon- Werewolves of London
ARTHUR BROWN- FIRE
INXS- DEVIL INSIDE
THE EAGLES- WITCHY WOMAN
MOTLEY CRUE- SHOUT AT THE DEVIL 97
SCREAMING JAY HAWKINS- I PUT A SPELL ON YOU
THE RAMONES- PET SEMATARY
MARILYN MANSON- THIS IS HALLOWEEN
OZZY OSBOURNE- BARK AT THE MOON
DOKKEN- DREAM WARRIORS
GERARD MCMANN- CRY LITTLE SISTER
POP EVIL- DEAL WITH THE DEVIL
BLUE OYSTER CULT- DONT FEAR THE REAPER
AC/DC- HIGHWAY TO HELL
RADIOHEAD- CREEP
CERRONE- SUPERNATURE
NICK CAVE AND THE BAD SEEDS- RED RIGHT HAND
DJ TOUCHE- VAMPIRES
ECHO AND THE BUNNYMEN- PEOPLE ARE STRANGE
VAMPIRE NIGHTCLUB- ART DEPARTMENT
MIKE OLDFIELD- TUBULAR BELLS PART 1
JUDAS PRIEST- DEAL WITH THE DEVIL
MOTORHEAD- HELLRAISER
BERNARD HERMANN- PSYCHO THEME
North american halloween prevention initiative- do u know its halloween
KIM CARNES- CRAZY IN THE NIGHT
DEAD MAN'S BONES- MY BODY IS A ZOMBIE FOR YOU
THE WHO- BORIS THE SPIDER
HALLOWEEN THEME
LOUIS ARMSTRONG- SKELETON IN THE CLOSET
WEIRD AL- NATURE TRAIL TO HELL
ELVIRA- HAUNTED HOUSE
GHOULTOWN- MISTRESS OF THE DARK
TOM WAITS- WHISTLING PAST THE GRAVEYARD
CHER- GYPSIES, TRAMPS, AND THIEVES
ELVIRA- TRICK OR TREAT
Rolling Stones-  sympathy for the devil
ROB ZOMBIE- LIVING DEAD GIRL
OZZY OSBOURNE- MR. CROWLEY
JUDAS PRIEST- THE RIPPER
LOVE SPIT LOVE- HOW SOON IS NOW?
ALICE COOPER- WELCOME TO MY NIGHTMARE
IRON MAIDEN- FEAR OF THE DARK
---